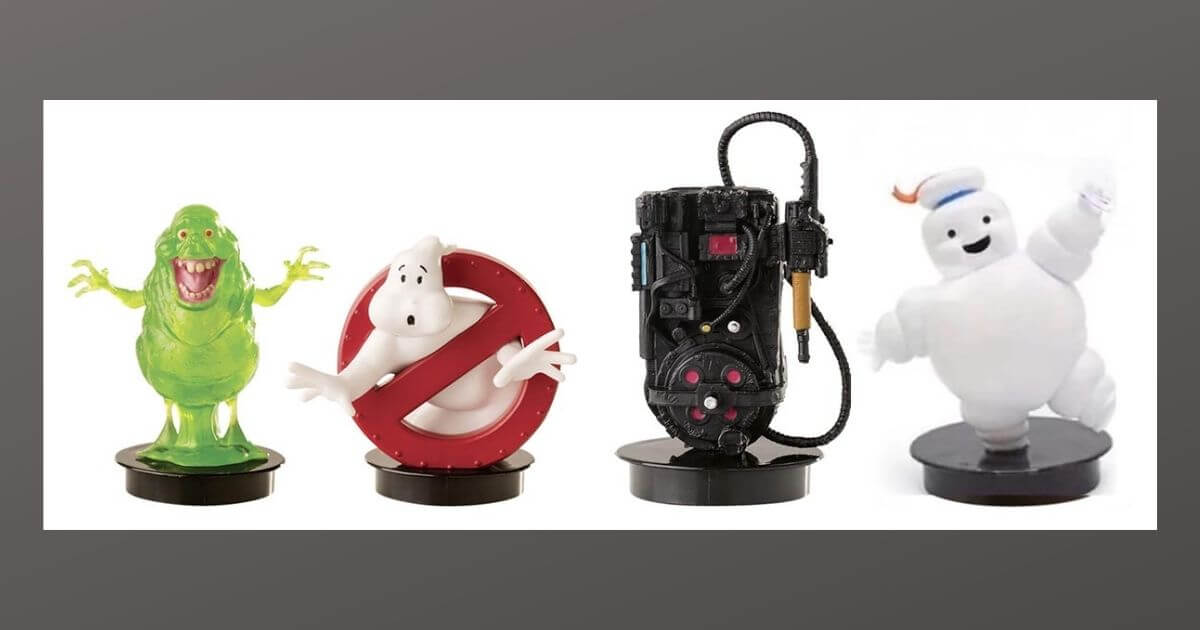 What's Next for Movie Merch?
What will the new normal be for film-based licensing?
The slate for next year features several potential blockbusters — Minions: House of Gru, Top Gun: Maverick, Avatar 2 and others. But how that translates into product sales – both in terms of consumers' urge to purchase and retailers' and licensees' willingness to invest — is a major question as the film industry prepares for the final wave of this year's major film releases, including West Side Story (Dec. 10), Spider-Man: No Way Home (Dec. 17) and Sing 2 (Dec. 22).
Thanksgiving weekend U.S. box office revenue hit $142 million, powered by Disney's Encanto, Sony's Ghostbusters: Afterlife and MGM's House of Gucci. That total is obviously higher than a year ago, but barely half the $263 million in 2019, which featured the release of Frozen II. Encanto and Ghostbusters both had significant licensing efforts behind them.
Seeking predictability
But there's still some caution among retailers given that the once predictable film release schedules remain in flux – particularly concerning whether specific films be theatrical or streaming-only or a combination of the two.
"Retailers aren't buying as deep as in past years since they have seen many shifts in the calendar and they don't want to overcommit," says an executive at an apparel licensee. "I think that will change as the industry stabilizes and studios stick to their release dates."
Other licensing executives maintain that the 2022 film release slate – especially at the start of summer when Minions: The Rise of Gru (July 1), Jurassic World: Dominion (June 10), John Wick: Chapter 4 and Top Gun: Maverick (both May 27) are scheduled to be released, hopefully will demonstrate the signs of stability that retailers are seeking.
"Every retailer is different but they are going to support the big releases because now they will have not only the marketing surrounding the theatrical release, but also a longer life for film releases that streaming provides," says another apparel licensee.
And theater owners and streaming services also are taking matters into their own hands. Theater operators, who have periodically tried in-theater merchandising over the years, are are trying again.
AMC and Cinemark, working with Ghostbuster licensees and promotional and concession product suppliers Golden Link and Snapco (a joint venture of Snap Creative and BCO Group), launched online and in-theater merchandising. AMC has a page in its ecommerce store with a dozen Ghostbusters: Afterlife SKUs including such items as an ECTO-1 vehicle foil art print ($39) and popcorn container ($34) and a nine-inch Marshmallow Man plush ($10). AMC also jointly developed with Spider-Man licensee Worldwide Asset eXchange (WAX) Spider-Man-related NFTs that are being offered free with the purchase of a theater ticket in a limited edition of 86,000 units.
Cinemark, meanwhile,  is offering in its theaters four different Ghostbuster drink toppers (Slimmers, No-Ghost Image, Spengler Proton Pack and Mini Puft), a Stay Puft popcorn container and plush figures.
"They are all trying to find new ways of getting people into the theaters," says Jamie Stevens, EVP for Global Consumer Products and Licensing at Sony Pictures Entertainment. "One way is to market exclusive merchandise only available in theaters. In addition to traditional lobby sales of movie merch, the theaters are offering a broader assortment on-line. And the partners who have traditionally provided popcorn tins or sculpted beverage cups, now are also offering theaters a broader assortment of merchandise and exclusives, much more than just cups and popcorn tins."
The competition is broadening. Both Netflix and Hulu are licensing (or developing internally) merchandise tied to original content. That become most evident with Netflix's September release of "Squid Game" and CEO Reed Hastings recently listed licensing as a vehicle for expansion.
"Some future Squid Game will launch with an incredible array of interactive gaming options and then there will be experiences we are building out along with consumer products," says Hastings. "A company like Disney is still ahead of us in some of these, but we're making progress. Over the next three to five years we will be closing that gap [with Disney] and hope to pass them on that all-around experience."