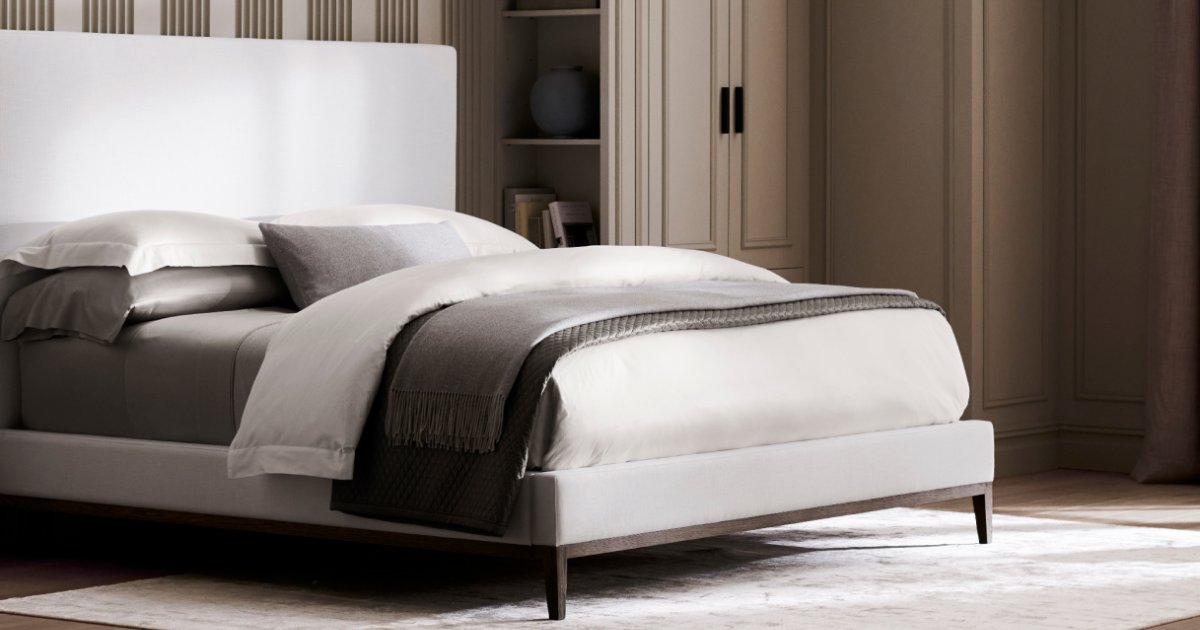 What's Next in Textiles?
The financial struggles of Bed Bath & Beyond  and Tuesday Morning were top of mind last week as suppliers gathered for the New York Home Fashions Market Week.
Part of the conundrum is developing strategies to offset any potential loss of sales while, at the same time in the case of Bed Bath & Beyond, continuing to supply goods on tighter terms. (Bed Bath & Beyond has raised $460 million to fund operations out of the $1 billion planned in a preferred stock and warrant offerings.)
Pem America, which briefly halted shipments to Bed Bath & Beyond in November, has resumed deliveries of Charisma- and Serta Simmons-licensed bedding (including quilts, sheets, shams, and other products). But those lines are now available under greatly revised terms—any lapse in payments and shipments would be halted.
Other companies like Town & Country and Levisohn Textile Co. now require cash on delivery (COD). And while Pem America halted plans to sell Crayola-licensed bedding at Bed Bath & Beyond stores, the line is available through the retailer's eCommerce platform as well as through Walmart and Costco locations in Canada.
"If Bed Bath has the financing, we feel it's worth the risk right now because we need them to survive," a licensed bedding executive said. "We have limited risk and the terms have been renegotiated, but we will drop them if they don't pay because we all need to survive. There seems to a feeling of that was then and this is now—what are we going to do moving forward?"
For the most part, retailers attending the Home Fasions event arrived with plans to ink new agreements—a respite from the cancelled orders that filled the category last fall.
"There was a time when buyers would come to market with an order pad, but this isn't happening as much anymore," said Gil Paul, EVP at Levinsohn. "There is no question there have been challenges in the [textile] market. There's a lot of inventory that's been carried over and there was a decision on the home fashion side of things to play it safe and the least common denominator is what is ruling the day. No one wants to go too fashion-forward and take risks."
Yet licensees seem prepared to sign new agreements. Pem America is readying new bedding and towels under Iconix Brand Group's Royal brand in addition to a line of bedding with fashion designer Marla Wynne. Town & Country introduced Social Sanctuary (area rugs and pillows), a sub-brand of the apparel label Sanctuary, at Sam's Club and plans to expand distribution this year to HomeGoods.
There is also significant appetite for newness from retailers, said Judi Alexander, VP of Marketing and Licensing at Town & Country, which produces singer Maranda Lambert's Wanda June label for kitchen textiles, rugs, and table linens for Walmart. "Retailers aren't buying as deeply, but we are seeing a regular order flow and the brands are still very important."
Other factors that are becoming increasingly important in the home textile landscape include sustainability as well as the story behind the artists that create the designs.
Both are being called out on hang tags that are affixed to the products to highlight the artist or features like recyclable content. Town & Country has them for the Sanctuary Social products, which are made using recycled plastic (which typically carries a 10-15% price premium). In the case of artists, Berkshire Home and Mainstream have textiles line that carry hang tags with the artist's story.
"When it's in your home nobody knows it is sustainable but you," Alexander said. "If you have that benefit and scream it loud enough on the hang tag, it may be the thing that tips the scale toward a sale. For retailers, it is more important to have it on the floor. At the end of the day, it is going to color, pattern, price, brand, and then sustainability."