Why Is Walmart Poking Around TikTok?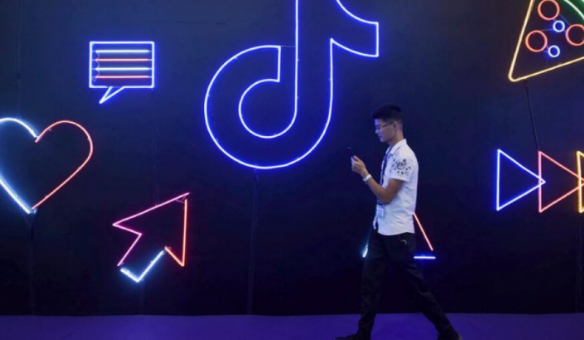 Walmart's interest in being part of a group to buy TikTok's U.S. operations is apparently built on a desire for customer data, ad revenue, and a gateway to much-coveted younger consumers that have proven elusive. Whether or not it ends up being participating in a deal, Walmart's actions offer a window into how it sees the future.
100 million in the U.S.
TikTok has about 100 million monthly active users (MAUs) in the U.S., according to recent court filings; globally, the number is about 700 million. About half its U.S. audience are daily users.
It's also a youthful audience. By some estimates, 41% of its U.S. users are 16-24 years old; Walmart's average shopper, on the other hand,  is 46 years old.
"Walmart desperately wants that younger consumer because that is where the brand loyalty starts," says one licensing executive. "It's all about data and data is king.  If you can determine what they want and have it in the store or online, they will be more likely to come back.
Walmart's eCommerce sales have been on a steady uptick in the past few years; its 2016 purchase of Jet.com accelerated its eCommerce growth and institutional knowledge. E-commerce accounted for only two percent of the company's sales that year; by last year, it was just under eight percent. (Jet.com itself was shut down in June.)
Social commerce
Taking a stake in TikTok could represent a similar effort to gain a foothold (and education in) the world of social commerce. In the words of one retail pundit, "the s-com business is growing at a faster rate than total e-com sales and next year is a pivotal one for retailers to optimize their digital strategies by integrating s-com into their platforms. Walmart can quickly enter this market with the acquisition of TikTok."
Some point to the social commerce course that TikTok's parent has taken in China with a sister app, Douyin, as an indicator of the possibilities.
"I would be a little cautious [with the acquisition of TikTok] because Walmart doesn't have a great history with these tech acquisitions," former Walmart U.S. CEO Bill Simon said. "But you have to give them being credit i. If TikTok is available, it's an asset that Walmart could get their hands on and could leverage into potential advertising revenue, customer contact points and potentially sell Walmart Plus to a younger generation to bring them back into Walmart. There is a lot of opportunity for them if they can figure out what to do with it."
A potential snag to TikTok's sale emerged over the question of whether TikTok's core algorithms would be included in the deal.
"A lot will depend on what happens to the algorithm, because that is one of the unique selling propositions of TikTok along with the experience and that is where the consumer is locked in," says an executive at a licensing agency. "While there are competitors, no one has near the installed base."
At the same time, almost as a hedge against the platform's future, many influencers expanded their presence on Instagram – TikTok star Charli D'Amelio has attracted 27.8 million followers since launching there about eight months ago – and YouTube as well into consumer products licensing.
Walmart has been moving to eliminate its discrete eCommerce businesses;  earlier this week it sold Shoes.com and Bare Necessities.
Some TikTok stars already have moved into licensed merchandise. For example, WeWearCute has struck agreements for beauty products with Taste Beauty with additional deals pending. Addison Rae Easterling (54 million followers) has a licensed cosmetics line with Item Beauty. And D'Amelio, who with 80 million followers tops TikTok's  U.S. influencer list, recently signed as a brand ambassador for Hollister Co. and the beauty brand Morphe and launched a nail polish line with Orosa Beauty. Even amid a potential sale, TikTok announced a deal with print-on-demand t-shirt maker Teespring, to provide production for its 4,000 creators.