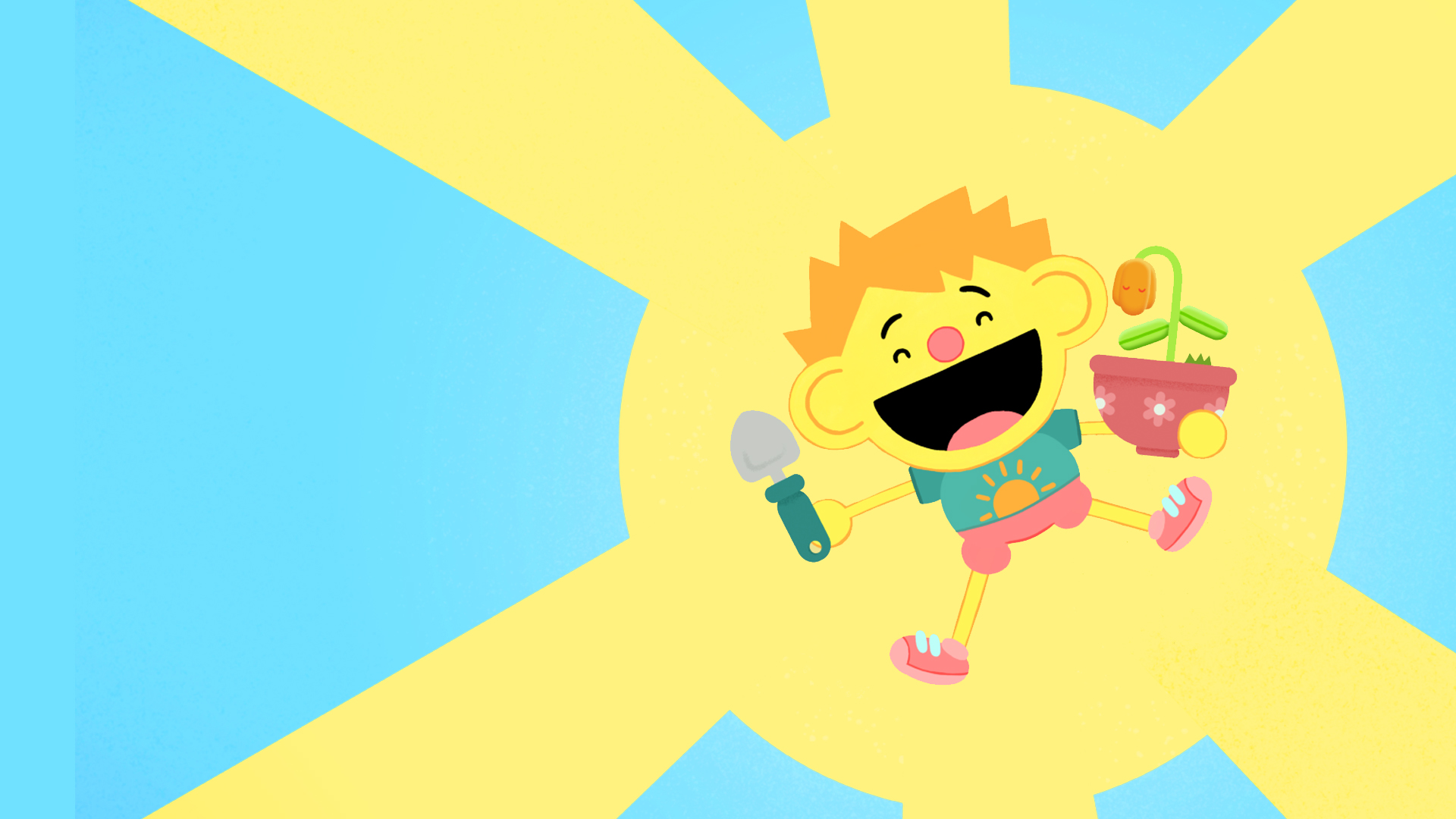 WIildBrain Inks Global Distribution Deal for Ray of Sunshine
Toronto, ON – February 1, 2023 – WildBrain, a global leader in kids' and family entertainment, has signed worldwide distribution rights (excluding Ireland) for season one of the new preschool animated series Ray of Sunshine (26×7'). Produced by Dublin-based animation studio Daily Madness, the series is currently available for delivery and will be showcased by WildBrain at Kidscreen Summit in February. 
Aimed at kids' 3-6, Ray of Sunshine centres around Ray, a sunshine-y, seven-year-old boy who lives in the Sunshine Apartments smack-dab in the middle of Dublin. Ray is a very sociable, outgoing kid with the gift of gab, and he is always ready for a chat. Luckily for Ray, living in an apartment complex where pretty much everybody knows everybody, he can usually find someone to chat to.
The collective care and love of Ray's neighbours highlights the importance of community, a theme at the heart of this show. Surrounded by a colourful cast of characters, Ray hosts tea parties and invites his neighbours into his very own garden patch in the middle of the apartment courtyard. Ray's love of these activities teaches young viewers to see all play as inclusive and gender-neutral, while placing value on socialization, conversation, caring and sharing. Ray of Sunshine celebrates diversity of all kinds, including non-traditional parenting structures and amicable co-parenting.
Caroline Tyre, VP Global Sales and Rights Strategy at WildBrain, said: "We're thrilled to work with Daily Madness, a women-owned and-led animation studio, and we wholeheartedly believe in their mission to champion underrepresented voices in our industry. With Ray of Sunshine, Daily Madness has created a terrific new series filled with silliness, humour and heart. Featuring compelling character-driven stories rooted in gender-neutral play, friendship and community, this adorable series is the perfect addition to our preschool animation slate. We look forward to sharing it with audiences around the world."
Lindsey Adams, Producer and Director, Ray of Sunshine, said: "We're over the moon to sign this deal with WildBrain, a company with such a passion for kids' content and to join their portfolio of incredible brands. Ray of Sunshine is our love letter to Dublin, a city that is very much home to the creative team working behind the scenes on this show. With our new partners at WildBrain, we're so excited to see our beloved Ray travel outside of Ireland and to audiences across the globe."
The principal voice actor in Ray of Sunshine is newcomer Evan Oglesby, taking on the lead role of Ray. The series is created by Lindsey Adams and Shannon George, with head writing by Kristina Yee. Art direction is by Adam Kavanagh with music by Jonathan Casey.
About WildBrain
At WildBrain we inspire imaginations to run wild, engaging kids and families everywhere with great content and beloved brands. With approximately 13,000 half-hours of filmed entertainment in our library—one of the world's most extensive—we are home to such treasured franchises as Peanuts, Teletubbies, Strawberry Shortcake, Yo Gabba Gabba!, Caillou, Inspector Gadget and Degrassi. Our integrated, in-house capabilities spanning production, distribution and licensing set us apart as a unique independent player in the industry, managing IP across its entire lifecycle, from concept to content to consumer products.
At our state-of-the-art animation studio in Vancouver, we produce award-winning, fan-favourite series, such as The Snoopy Show; Snoopy in Space; Sonic Prime; Chip and Potato; Strawberry Shortcake: Berry in the Big City; Carmen Sandiego; Go, Dog. Go! and many more. Enjoyed in more than 150 countries and on over 500 streaming platforms and telecasters, our content is everywhere kids and families view entertainment. WildBrain Spark, our AVOD network, has garnered over 1 trillion minutes of watch time on YouTube, offering one of the largest selections of kids' content on that platform. Our leading consumer-products and location-based entertainment agency, WildBrain CPLG, represents our owned and partner properties in every major territory worldwide. Our television group owns and operates some of Canada's most-viewed family entertainment channels.
WildBrain is headquartered in Canada with offices worldwide and trades on the Toronto Stock Exchange (TSX: WILD). Visit us at wildbrain.com.
About Daily Madness
Daily Madness is a 2D animation studio based in Dublin, Ireland and in Newcastle upon Tyne, UK. We position ourselves as champions for under-represented voices in the animation industry, with a particular focus on promoting women both on screen and behind the scenes.
Daily Madness was founded by Lindsey Adams in 2015. Lindsey has been working in the animation industry for many years, producing multiple animated TV series that have been broadcast across the world. Her most recent credits include Producer for Goat Girl (Cartoon Network EMEA), Producer for Critters TV (RTEjr), Consulting Producer for Buddi (Netflix original series) and Supervising Producer for Space Chickens in Space (Disney EMEA).
Social Media
Facebook: @dailymadnessproductions
Instagram: @dailymadnessproductions
Twitter: @Daily_Madness
Website: www.dailymadnessproductions.com