WildBrain CPLG Realigns European Teams Around Northern and Southern Hubs to Drive Synergies and Growth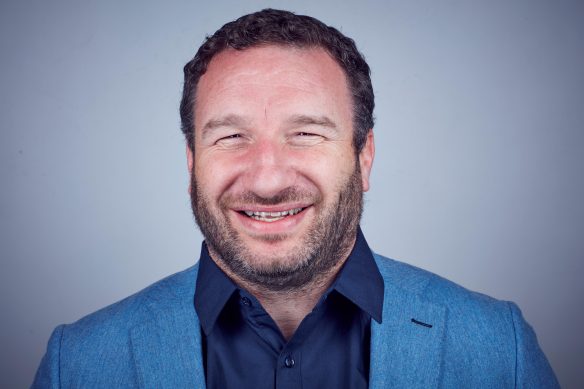 London, UK –  WildBrain CPLG, one of the world's leading entertainment, sport and brand licensing agencies, has promoted two management executives to head up territory teams across newly formed management regions for Northern and Southern Europe. John Taylor, who is based in London, has been named VP Northern Europe and remains Managing Director UK and France. Pau Pascual, based in Barcelona, has been named VP Southern Europe, remains Managing Director Iberia and MENA. Both Taylor and Pascual report into Maarten Weck, WildBrain CPLG's Executive Vice President and Managing Director.
Weck said: "I feel confident that under our new European management regions, spearheaded by the highly experienced John and Pau, we will be able to further synergise our pan-European offering to drive growth for licensors and continue the strategic evolution and expansion of WildBrain CPLG. Congratulations to both John and Pau on their well-deserved promotions."
Reporting to Taylor under WildBrain CPLG's new Northern European hub are Brenda Draaisma, Managing Director for Benelux; Slawomir Ekiert, Managing Director for Central Eastern Europe and Nordics; and Anna Artyukhova, Managing Director for Russia and CIS. For the Southern European hub, Maria Gurrieri, Managing Director for Italy, Greece and Turkey will now report into Pau Pascual.
Sibylle Gondolf, Managing Director for Germany, Austria and Switzerland will continue to report into Weck.   
For more information, please contact: 
Aimée Norman at DDA Blueprint PR
aimee@ddablueprint.com
+44 (0) 20 7932 9800 
About WildBrain CPLG
WildBrain CPLG is one of the world's leading entertainment, sport and brand licensing agencies, with offices in the UK, Benelux, Nordics, France, Germany, Italy, Spain, Sweden, Poland, Greece & Turkey, Russia, the Middle East, and the US. With more than 40 years of experience in the licensing industry, WildBrain CPLG provides each of its clients with dedicated licensing and marketing industry professionals and a fully integrated product development, legal and accounting service. WildBrain CPLG believe that collaboration is about clarity, openness and trust, and is widely known for its no-nonsense, straightforward approach – Expert Common Sense. Please contact us or visit the WildBrain CPLG website for more information: www.cplg.com.