Will Yeezy Gap Be A Winning Collab?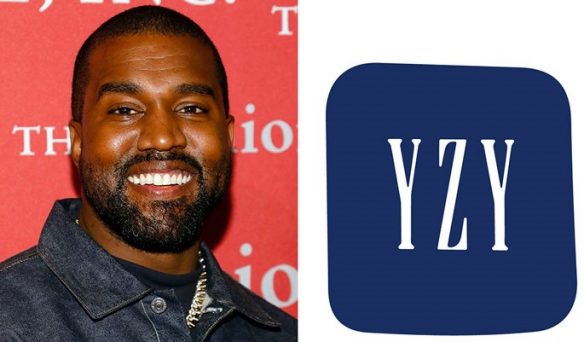 Can Yeezy make Gap cool? Can Gap bring Yeezy to the mainstream? Or will this unlikely duo strike a sour note?
Brand collaborations are a staple of the licensing business, built around the hope for a sort of brand mathematics: add one brand's identity and audience to another, generating a multiplier effect for each.
That's clearly what Kanye West and Gap are going for with the announcement of a 10-year deal that will see the Yeezy Gap line debut in stores in the first half of 2021. Gap wants Kanye West's Yeezy brand for the street cred; West is looking to gain a mainstream platform for his fashion label.
To be sure, it's an unlikely pairing. Gap, has struggled for much of the past decade and is a classic American brand known for affordable everyday basics. In contrast, Yeezy is a high-fashion label with pricepoints in the $200+ range and a 5-year-old footwear/apparel partnership with Adidas that generates about $1.3 billion in annual sales.
A man of the people?
Kanye expressed a desire to make his brand accessible to a broader audience as far back as five years ago. (Ironically, one article in which he was quoted was titled: "Deal With It: Why Kanye West's Clothing Lines Will Never Be Affordable.")
There's plenty at stake. Gap is desperate for a means to gain cachet with consumers – earlier this year it signed a since-cancelled deal with designer Telfar Clemens. And the Yeezy announcement certainly had the desired effect: Gap stock leapt 18.8% the day the deal was announced (Friday) and rose another 3.65% on Monday. 
Meanwhile, Yeezy has 8.5 million reasons to make the relationship work – that's the number of Gap shares it will get if the brand meets sales targets.
Familiar territory
In crossing over to a more mainstream customer, West also likely has an experienced "advisor" – his wife Kim Kardashian. Kardashian had her own travails in the mass market with the Kardashian Kollection (which included sisters Khloe and Kourtney) range at Sears in 2011.
The apparel generated $600 million in sales for Sears by 2013, but crashed two years later as the retailer closed out the line with $189 dresses selling for $29.
While an additional $700 million in annual sales may not itself be a total game changer for a retailer with $15 billion in annual revenue, Yeezy supplies "a positive halo effect to the ailing Gap brand that has struggled to rediscover it's 'cool' over the past decade," said Wells Fargo analyst Ike Boruchow said. "Gap ownership and new management have taken on a new 'all options on the table' mentality, and are highly committed to finding new and creative ways to unlock value from their portfolio."