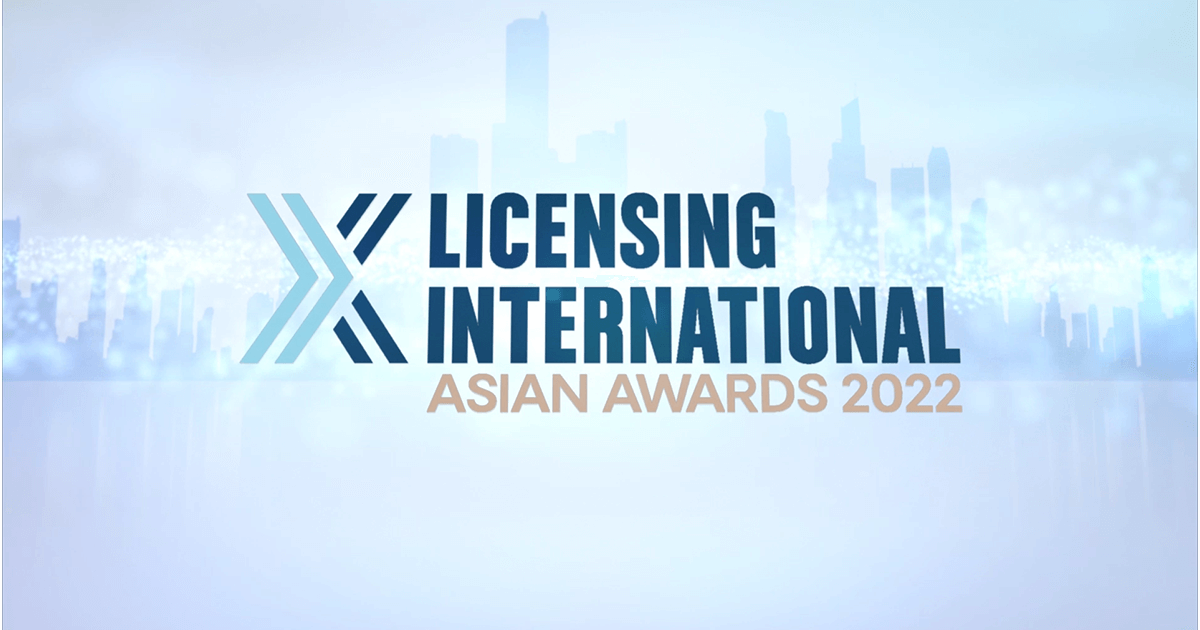 Winners Unveiled for 2022 Licensing International Asian Awards
HONG KONG, April 27, 2022 – Licensing International Greater China and Southeast Asia is proud to unveil the winners of the prestigious Licensing International Asian Awards, dedicated to recognizing outstanding achievements in the Asian licensing markets. Due to the impact of the epidemic, the awards ceremony was held virtually.
This year was the 9th edition of the awards program, which started in 2013, and saw more than 30% growth in the number of submissions. Sixty-one nominees were shortlisted across 12 categories by an experienced panel of industry leaders. Submissions and nominees came from over a dozen regions, including the U.S., the U.K., Germany, Australia, China, Korea, Japan, and Singapore.
"What an honor to participate in today's celebration. And whether you won or were simply nominated, these awards are all about recognizing the outstanding work that the licensing industry achieved this last year," said Maura Regan, President of Licensing International.
"I truly wish we could all be together, but I know that will happen soon. Congratulations again to the nominees and to the winners, you truly represent the best of our industry. We wish you much continued success for the year to come.  "
Click HERE to watch the Awards Virtual Ceremony Video.
Winners of The Licensing International Asian Awards are:
Asian Property of the Year
KAKAO FRIENDS – Kakao Corp.
Art/Design/Museum Property of the Year
DUNHUANG MUSEUM – Dunhuang Guangzhi Media and Exhibition Co., Ltd
Corporate Brand/Lifestyle/Celebrity Property of the Year
Entertainment/Character/Toy/Digital Property of the Year – ANIMATED
Transformers – Hasbro China
The Newcomer Award
ViViCat – Miaow's House / Tencent Penguin Pictures / GZ Art-land
Licensed Promotion of the Year
Doraemon Tiktok Super IP Day – Fujiko Pro Co., Ltd. / Tiktok China
Location-Based or Experiential Initiative of the Year
Disney Winter Celebration – The Walt Disney Company (Hong Kong) Ltd. / Sino Group
Retailer of the Year
LIXUN GROUP CO., LTD. – B.Duck
Licensee of the Year – Apparel/Footwear/Accessories
ASICS Corporation – Coca-Cola and ASICS
Licensee of the Year – FMCG
Licensee of the Year – Housewares/Novelties
Licensee of the Year – Toys
LEGO SYSTEM A/S – FROZEN / MARVEL / STAR WARS