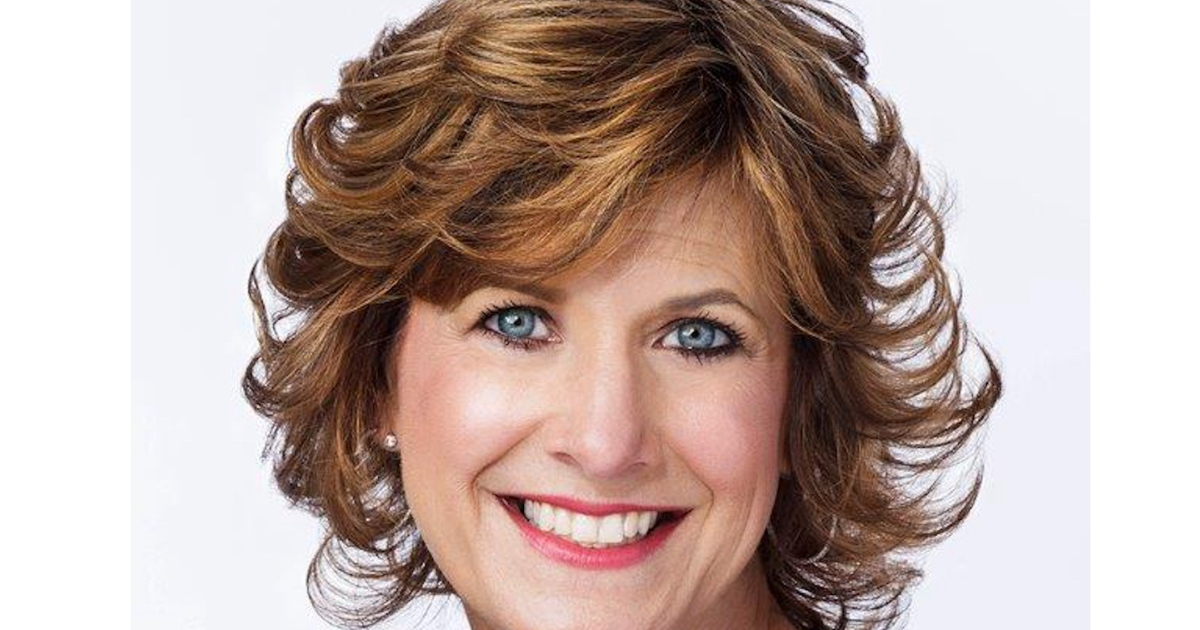 Zag Appoints Former Target Corporation Executive Gaye Dean to Vice President, North America Retail Development
Santa Monica, CA — Award-winning global independent animation studio ZAG announced today the appointment of Gaye Dean, a thirty-plus year veteran of Target Corporation, as Vice President, North America Retail Development. The announcement was made by Jeremy Zag, Founder and CEO, ZAG.
Reporting to Lisa K. Foster, Sr. Vice President, Licensing, North America, Dean will manage strategic relationships across all tiers of retail throughout North America for the roster of properties under the ZAG Heroez™ label—an umbrella brand franchise that brings together the superheroes from ZAG's animated properties. These include the global phenomenon Miraculous™ – Tales of Ladybug & Cat Noir, and the latest series Ghostforce, an action-comedy series about three teen students who secretly form a team of superheroes—the Ghostforce—to fight the ghosts of New York. Upcoming properties include Melody, an animated feature starring singer, actress, and songwriter Katy Perry. Dean will help further ZAG's mission in building best-in-class licensed programs—which are spearheaded by Julian Zag, EVP, Global Operations and Head of Consumer Products—supporting licensees with product placement and promotion. Her initial focus will be to work with retailers on this year's product rollout for ZAG's Miraculous, a billion-dollar brand at retail. 
"Gaye is an accomplished retail marketing leader and relationship builder with expertise in the entertainment brand marketing and licensing sector, and she brings those skills to her role at ZAG," commented Foster. "We now have over 100 licensing partners on board in the U.S. for Miraculous, with the lion's share of new products launching in 2023 and 2024, and we can't wait to make them available for our fans! We are also currently presenting Ghostforce to our licensees and retailers with toys from ZAG Play and Playmates launching in 2024. ZAG has a strong pipeline of programming in the works including Melody, which is in pre-production, that we want to share news about with our partners."
"With the outstanding success of their flagship brand, Miraculous, the ZAG name has become synonymous with providing empowering, engaging, and high-quality content and products to fans across the globe," added Dean. "I am naturally delighted to join ZAG's team, working closely with Lisa to ensure that we have retail placement with strong visibility for ZAG's brands across mass-market, mid-tier, specialty, online, and independents."
Numerous licensed Miraculous products are rolling out this year alongside the new spring 2023 toy line from ZAG Play and Playmates which includes a new line of 10.5" Miraculous Magic Heroez 10.5" Transformation Dolls, and an extended line for Kwami Surprise mini-figures. The new products cover a multitude of categories including costumes and seasonal with InSpirt Designs; apparel with Bentex, Komar, Jerry Leigh, Hybrid, SG and Isaac Morris; accessories with Handcraft, High Point, Accutime, HER, Berkshire, Fast Forward, Ralme and more; craft/activity and stationery with Horizon, Inkology, Kangaru, Mello Smello, Trends and Peach Tree; publishing with Bendon, Crayola, Little Brown and Little Bee; toys, puzzles and games from TCG, Basic Fun, What Kids Want; electronics from Kid Designs; health and beauty from Centric Brands, Aso, and Church and Dwight; home decor from Jay Franco; party goods from Almar; and confections and food from Galerie, Ferrara, Good to Grow, and Crunch Pak.  A broad roster of additional new partners will soon be announced with products due to launch in 2023 and beyond.
Before joining ZAG, Gaye served for over three years at Pocket.watch as Vice President, Retail Development. Prior, Gaye was with Target Corporation where she served as Marketing Director overseeing all areas of marketing for the entertainment and brand licensing businesses. She was responsible for the creative development and execution of integrated marketing strategies, leading cross-functional teams, driving new business and growth, and implementing traditional, digital, and emerging media plans.
About Miraculous™ – Tales of Ladybug & Cat Noir
Miraculous™ – Tales of Ladybug & Cat Noir continues to be everyone's favorite superhero story and is ranked by IMDB amongst the Top 10 Best Animated Shows in the last 20 years. Available in over 120 countries, season five of the series started to roll-out this fall, to be followed by the highly anticipated $US100M+ animated feature supported by several yet unannounced cobranded partnerships with some of the most influential companies across the globe. With a core audience of 52% girls and 48% boys ages 6-12, and a massive fan base of young adult "Miraculers," (ages 15-25), Miraculous has become a digital planetary craze with over 32 billion views on YouTube (authorized and user-generated content); over 200 million downloads of the official app; and over 500 million+ plays on Roblox. Over 280 million products have been sold and retail sales have surpassed US$1B worldwide to date. Miraculous is the winner of 29 awards and was a finalist for Best Licensed Brand among perennial classics in the Licensing International Excellence Awards, 2022.
The 3D-CGI-animated superhero aspirational action-comedy series Miraculous™ – Tales of Ladybug & Cat Noir, created by ZAG and co-produced with Method Animation (Mediawan Kids & Family), follows the adventures of two seemingly typical teens with secret identities, Marinette, and Adrien, who magically transform into superheroes, Ladybug and Cat Noir. As secret superheroes, Ladybug and Cat Noir are partners in the action. But in the daytime, Marinette is just a normal girl, living a normal life. Cat Noir will do anything to support and impress Ladybug but does not know this is Marinette from his class. Marinette, the regular girl, in turn dreams of Adrien and simply gets little response. When evil threatens Paris, their beloved City of Lights, can they beat the unexpected villains?
About Ghostforce
The stakes are high but always incredibly fun in Ghostforce! LIV, ANDY, and MIKE are three junior-high school students who secretly form a team of superheroes—the Ghostforce—to fight the ghosts of New York. Their founder and commander, Ms. Jones, is a brilliant scientist who does everything she can do to better identify the ghosts and has even created a fourth member, GLOWBOO, an Artificial Intelligence running on phantom energy. With each mission, Liv, Andy, and Mike transform into Myst, Fury and Krush, superheroes armed with the powers of the ghosts they capture, and high-tech gadgets invented by Ms. Jones. They are the only ones who can hunt down the ghosts and fight them… before they hurry back to school, so they don't miss the next science class! Ghostforce airs on Disney Channel across Europe (excluding France where it airs on TF1), the Middle East, Japan, and India; in the U.S. on Disney XD; and across Latin America on Discovery Kids.
About ZAG
ZAG is a global independent entertainment studio specializing in world-class storytelling across TV, film, and digital platforms. ZAG's foundation is rooted in compelling characters, limitless imagination, and masterful storytelling infused with original musical scores. The company is home to world-class entertainment properties under the ZAG HEROEZ label, including Miraculous™ – Tales of Ladybug & Cat Noir as well as Power Players (2019) and Ghostforce (2021). ZAG is also currently in production on Melody, an animated feature to star Katy Perry; and recently signed a 10-movie deal with Cross Creek Pictures. Visionary director and composer Jeremy Zag founded the ZAG Kids and Family Entertainment Group in France in 2009, further expanding the company to the USA in 2012 with the Global Brand Franchise office in Santa Monica, California. ZAG now has offices in Paris, London, Montreal, Santa Monica, Miami, Mexico, Frankfurt, Tel Aviv, Frankfurt, Dubai, and Shenzhen. The company's ZAG Play division focuses on developing engaging stories beyond the screen into brands that inspire the new generation to discover their true character.