Zag Expands Licensing and Merchandising Department to All Corners of the Globe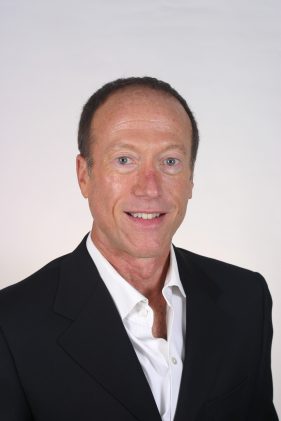 Santa Monica, CA  —   Independent animation studio Zag has appointed a robust team of seasoned executives to expand the company's  licensing and merchandising business.
Kirk Bloomgarden will serve as Head of Consumer Products; Rebekah Belzer joins as Senior Director, Licensing & Merchandising, North America; and Eva Rodriguez will serve as Director, Latin American Licensing. The announcements were made today by Julian Zag, Executive Vice President, Global Operations, to whom the executives will report. Bloomgarden's appointment follows Zag Chief Brand Officer Manuel Torres Port's departure in January.
"We are very proud to expand our licensing and merchandising department with such talented and respected people in our industry. Working with such accomplished executives on the strategy for all our brands is an essential step towards our growth, and our main goal—giving to kids and families all around the world a maximal experience with their favorite heroes," commented Julian Zag.
Bloomgarden is a global consumer products industry veteran, working in senior management roles in both Europe and the U.S. Kirk has held leadership roles in both boutique and multi-national companies serving as CEO of CPLG in London, Europe's largest licensing agency and SVP at Twentieth Century Fox. In recent years, Kirk has focused on developing new business in Asia, particularly China.
Belzer will oversee the licensing and brand-building efforts for North America. Rebekah boasts 20 years of retail and consumer products experience and has managed sales and licensing for brands such as Power Rangers, Paul Frank, Pantone, MasterChef Junior, Dwell Magazine. Rebekah spent her early career at globally recognized studios including Disney. She has also served at Brand Central, managing numerous lifestyle, fashion and celebrity brands
Rodriguez most recently worked at Twentieth Century Fox, managing the Latin American consumer products portfolio for major brands such as The Simpsons, Ice Age, and Rio, across all categories. In this capacity, she worked with licensing agents on the ground to ensure brand integrity and to expand the consumer products' program across the region.
The team will lead the development and execution of the worldwide consumer products strategy for all of the properties under the ZAG Heroez™ label—an umbrella brand franchise that brings together the superheroes from ZAG's animated properties.  ZAG's flagship brand, the global phenomenon, "Miraculous: Tales of Ladybug & Cat Noir", sold more than 100 million products during the past three years with seasons four and five currently in production as well as a major theatrical release.  A new toy line from Playmates Toys for "Power Players"s recently debuted in the U.S.  Power Players  airs on Cartoon Network U.S. and in key territories across EMEA and Asia Pacific, and is available for streaming on Netflix. The series is also set for debut on France's France Télévisions, Germany's WDR, Brazil's Gloob, and Discovery Latin America.  The company's newest property,  "Ghostface," is currently in production for Disney Channel EMEA, TF1, and Discovery Kids Latin America.
About Zag Hereoz Miraculous- Tales of Lady Bug & Cat Noir (130 x 22'; Girls 6–12 and Boys 4–7) + fangirl base of "Miraculous" (Girls 15–25). Two typical teens with secret identities, Marinette and Adrien, transform into superheroes, Ladybug and Cat Noir when evil threatens Paris, their beloved City of Lights. Miraculous taps into girls' affinity for tales of first love, secret identities, teamwork, empowerment, friends, family, compassion, fashion, and is the perfect illustration of the "girl power" phenomenon: strong girls who don't back down and make their way in the world!  Created by ZAG, season's three and four are co-produced with Zagtoon, France's Method Animation (part of ON Kids & Family), Brazil's Globosat and Italy's DeAgostini Editore S.P.A, in collaboration with Disney Channel EMEA, French broadcaster TF1.
About ZAG HEROEZ™ Power Players (78 x 11'; Boys 6–11)
The inventive and curious boy Axel lives the ultimate secret life, transforming into a 6-inch superhero and gaining super skills as he experiences big missions alongside his favorite action figure friends. He and his squadron of high-tech prototypes may be small, but the world of adventure around them is massive. Navigating the big world runs the gamut from funny to difficult, but it's made even more dangerous by a slew of toys gone bad and one 'mega-villain' looking to nab the Power Glovz that spark this kinetic adventure.  Created by ZAG and developed in collaboration with ON Kids & Family and Man of Action Entertainment. Power Players is produced by Jeremy Zag and Aton Soumache, with script supervision by Man of Action Entertainment (BIG HERO 6, BEN 10). Tarik Hamdine serves as director.
About ZAG HEROEZ™ Ghostforce™ (52 x 11' + 4 x 22′); Kids ages 6–10)
Three high school kids working as a team of superheroes, the Ghostforce, secretly fight against the ghosts that haunt their town in a wacky, comedic fashion! With an inherent desire to "troublemake," the ghosts, which are invisible to the human eye, will use fright as fuel to increase their power and ability to affect the world around them. Our heroes have no choice but to put their daily lives on hold in order to ghost power-up and restore the city to normalcy before citizens catch on. Created by Jeremy Zag, and developed with Sébastien Thibaudeau, Pascal Boutboul, Nathanaël Bronn and Jérôme Cointre.
About ZAG
ZAG America, LLC is a global independent entertainment studio specializing in world-class storytelling across TV, film and digital platforms. ZAG's foundation is rooted in compelling characters, limitless imagination, and masterful storytelling infused with original musical scores. The company is home to world-class entertainment properties under the ZAG HEROEZ label, including Miraculous™: Tales of Ladybug & Cat Noir,  Power Players, and the upcoming Ghost Force. Founded in France in 2009, visionary director and composer Jeremy Zag further expanded the company to the USA since 2012– establishing a creative headquarters, known as the "ZAG Lab," and the Global Brand Franchise office in Santa Monica, California with a focus on developing content beyond the screen into lifestyle brands covering a broad array of touchpoints.