2023 SLS Speakers

KEYNOTE: ANNIE MITCHELL REID, Director of Strategic Partnerships & Business, U.S. Women's National Team Players Association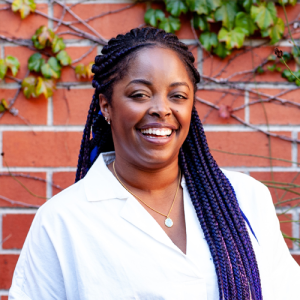 Annie Mitchell Reid joined the USWNT Players Association in 2021 to enhance the offfield earnings of their membership after more than a decade in brand marketing. In 2019, she led an integrated marketing campaign rooted in Equal Pay that featured a sponsorship and licensing program with the USWNTPA that resulted in four billion impressions worldwide. Inspired by the work with them, she brought her years of experience managing campaigns and partnerships in sports and consumer packaged goods to the PA in 2021.

KEYNOTE: RICK HORROW, CEO, Horrow Sports Venture "The Sports Professor"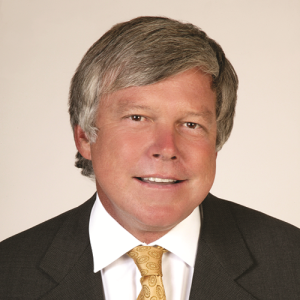 Rick Horrow has been the architect more than 100 deals worth over $20 billion in sports, performing arts, and other urban infrastructure projects. A popular speaker, writer, and commentator on the business, law, and politics of sports, he is nicknamed "The Sports Professor" because he has been Visiting Expert on sports law at The Harvard Law School, where he received a law degree alongside Chief Justice of the Supreme Court John Roberts, his roommate.
Horrow is author of When The Game Is On The Line, an autobiographical examination of the people and politics behind mega sports deals, and co-author of Beyond the Scoreboard: An Insider's Guide to the Business of Sport. He recently released The Sport Business Handbook: Insights from 100+ Leaders Who Shaped 50 Years of the Industry, a historical perspective of the sports business that includes contributions from Mike Krzyzewski, Jack Nicklaus, Gary Player, Cal Ripken, Paul Tagliabue, Gary Bettman, Senator George Mitchell, Steve Ross, and others.

TOM COVE, President & CEO, Sports & Fitness Industry Association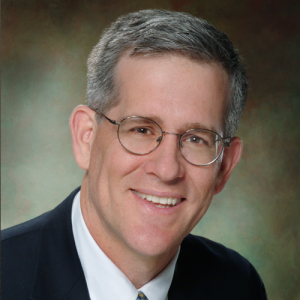 Tom Cove represents the interests of more than 500 leading manufacturers, brands, licensors, distributors, and retailers of athletic equipment, footwear, and apparel. He directs SFIA initiatives to promote sports participation and safety, health and fitness, international trade, and product standards, and serves as liaison to international and national sports federations and government agencies. Tom also oversees the sports industry's premier research facility and appears regularly in national media and before Congress on the state of youth sports and physical activity trends in America. He was named CEO in 2005, after 13 years building SFIA's advocacy and public affairs programs in Washington, D.C. Prior to joining SFIA, he served on the staff of the U.S. Drug Enforcement Administration, United States Senate and as a Presidential Management Fellow.

KIM DECAROLIS, VP of Athlete Partnerships, Altius Sports Partners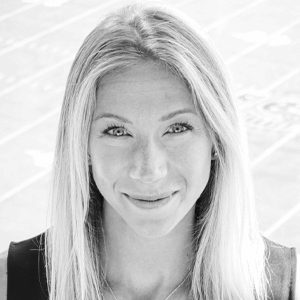 As Vice President, Athlete Partnerships, Kim oversees Altius' commercial partnerships on a national level while supporting the GM program efforts in shaping athlete-driven NIL business opportunities.
Kim comes to Altius after serving as the Director of Athlete Relations for Hall of Fame Resort and Entertainment, the for-profit venture of the Pro Football Hall of Fame, where she oversaw the negotiation and integration of athletes into new media opportunities. Prior to her time with HOF Resort & Entertainment, Kim spent over a decade in the agency space as a marketing agent for professional athletes and talent agent for sports media personalities. With a primary focus on athlete branding, Kim has negotiated sponsorship and endorsement opportunities with local, regional, and national brands.

KAREN DERTINGER, Director of Ohio State Licensing Program, The Ohio State University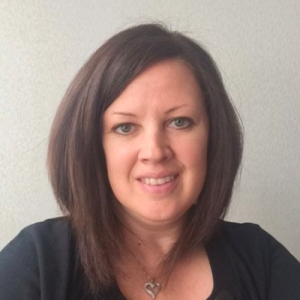 The Ohio State University is an independent licensing program that regulates, promotes, and protects the use of the university's name and identifying marks, both on and off campus. Karen is responsible for managing the Ohio State brand on products and services, university promotions and advertising, sponsorships, affinity programs, and enforcement of the brand. In the past 25 years at Ohio State, Karen has witnessed program growth from $70 million to over $250 million brand value at retail.
In addition to Licensing International and SPLiCE, Karen has been a long-standing member of ICLA, serving the Board of Directors for eight years and now the immediate Past President of that organization.

ELIZABETH FOSTER, Director of Content & Communications, Licensing International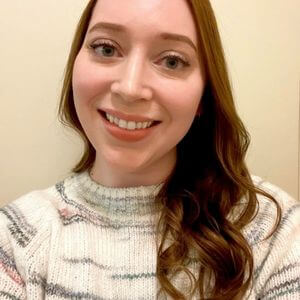 Elizabeth Foster leads editorial planning and development for Licensing International, along with media relations and social media strategy. Based in Toronto, she has more than a decade of experience in journalism, starting her career in newspapers before making the move to magazines. Previously working at Thomson Reuters, she most recently served as Copy Chief & Special Reports Editor at Kidscreen, the leading international trade publication serving children's entertainment professionals.

STEVEN HELLER, President & Founder, The Brand Liaison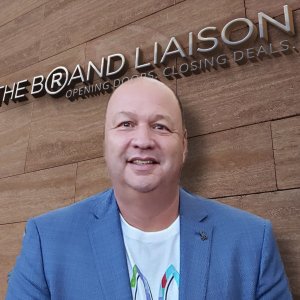 Steven W. Heller is a trademark and licensing attorney and founder of The Brand Liaison, an award-winning licensing and brand management agency. Throughout his more than 30-year career in licensing, Steven has been active in all aspects of intellectual property including licensing of famous fashion brands, celebrities, character properties, and virtually every major professional and collegiate sports license including the NFL, NBA, MLB, NHL, NCAA Collegiate Licensing, PGA and LPGA, NASCAR, and FIFA. As part of these licensing programs and brand extension strategies, he has also worked with major retailers such as Macy's, Target, Walmart, Toys "R" Us, Hot Topic, Michaels, Jo-Ann's, and Spencer Gifts. Also known as "The Professor," Steven is a renowned public speaker and a professor of business and law at both the graduate and undergraduate level.

HENRY LOWENFELS, Chief Product Officer, OneTeam Partners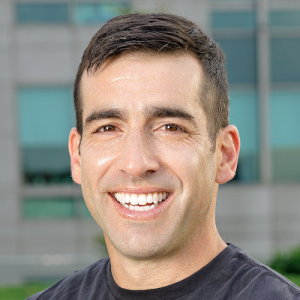 Henry Lowenfels oversees OneTeam's games and digital media business, spanning traditional video games such as Madden and FIFA to NFT products such as NFL All Day and Sorare's MLB game. Prior to joining OneTeam, Henry was the Senior Vice President of Business Development at Scopely, joining pre-seed as one of the first 25 employees and helping to scale the business to a multi-billion-dollar valuation.
At Scopely, he oversaw corporate development and strategy initiatives as well as partnerships with game developers and IP holders. Henry started his career as a film producer after graduating from USC's Peter Stark Program with an MFA in Film Producing and Harvard University with a BA in English.

BILL PATTERSON, EVP of Product Authentication, Octane5 International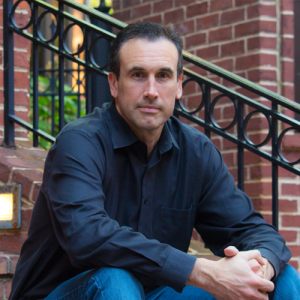 With 20 years of experience in brand protection, sports and licensing, Bill Patterson has collected a story or two. As Executive Vice President of Product Authentication for Octane5 International, Bill is responsible for driving growth in the product authentication market and setting strategy for Octane5's partnership with Crane Authentication. His experience in sports licensing spans major U.S. sports, college, and international leagues and teams. Additionally, Bill has provided brand and royalty protection programs for global licenses in corporate, character, and media licensing.
His career has spanned the industries of home improvement retail, direct marketing agencies, and video gaming with responsibilities including advertising, marketing, direct-mail, communications, loyalty programs, brand management, and sales management.

CHRIS PRINDIVILLE, SVP, Fanatics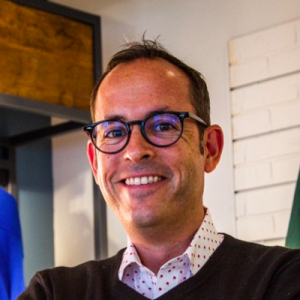 Chris co-pilots Fanatics' collegiate strategy with more than two decades of learnings from blending the tailwinds of commerce with the traditions of colleges and universities. His professional experiences include college sports marketing (Nike), collegiate athletics (University of Miami), global markets (CLC International), agency representation (CLC, CAA Sports), and entrepreneurship (Fermata Partners). Chris is based in Atlanta alongside many talented, trusted, and college-centric Fanatics colleagues.

TAMMY PURVES, VP of Communications, Learfield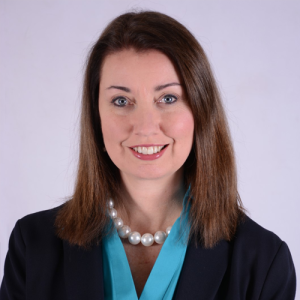 Tammy Purves is a 30-year veteran of collegiate marketing and branding. She currently serves as vice president of communications for Learfield, a leader in providing media, branding, data, and technology services in intercollegiate athletics and entertainment. In this role, Tammy also oversees communications for CLC, the exclusive licensing and marketing company for nearly 800 colleges, universities, bowls, and conferences, as well as the NCAA.
Prior to joining CLC, Tammy served as a director of client communications at Georgia Institute of Technology where she oversaw a full-service public relations team that supported the Institute's College of Engineering and more than 90 interdisciplinary research centers. She also managed Georgia Tech's trademark licensing program, as well as public and external relations efforts for Georgia Tech's involvement as the Olympic Village and multiple venue sites for the 1996 Olympic Games in Atlanta.

MAURA REGAN, President, Licensing International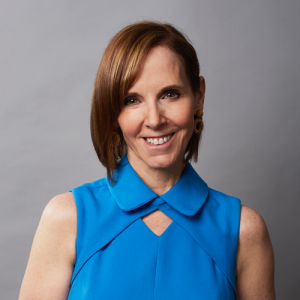 Maura Regan joined Licensing International in December 2016 and assumed the role of President in July 2018, bringing with her more than 20 years of experience in the global brand licensing and media industries. Licensing International is the premier association for the global brand licensing industry, and Maura is responsible for leading the organization in fostering the expansion of licensing around the world and creating greater awareness of the benefits of licensing to the business community at large.
As the former Head of Global Consumer Products at Sesame Workshop, the home of Sesame Street, Maura drove the non-profit organization's strategic commercial initiatives with a focus on delivering significant unrestricted revenue to support its overarching philanthropic goals. Prior to Sesame Workshop, where she enjoyed an exhilarating 17-year tenure, Maura held executive positions with MTV Networks, Scholastic Entertainment, and The Jim Henson Company.

MATTHEW S. ROSS, VP of Global Business Development, Hasbro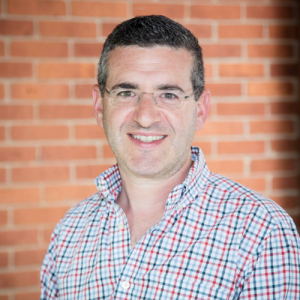 Matthew Ross oversees Hasbro's inbound licensing program. In this capacity, he leads a team responsible for sourcing, negotiating, and closing agreements that grant Hasbro the rights to apply third-party intellectual properties to its vast portfolio of toys and games, including Monopoly, Transformers, and Nerf. He has closed dozens of deals with major third-party IP owners including studios and television networks, sports leagues, and players associations, video game developers and publishers, inventors, and influencers.
Prior to this role, Matt served as Senior Director of Gaming Licensing, where he developed and managed a global portfolio of licenses in the digital gaming, gambling, promotions, and location-based entertainment categories. Prior to joining Hasbro, Mr. Ross was a Vice President for GameLogic, an interactive gaming and services company that served dozens of clients in the casino and lottery industries.

STEVEN SCEBELO, President, NFL Players Inc.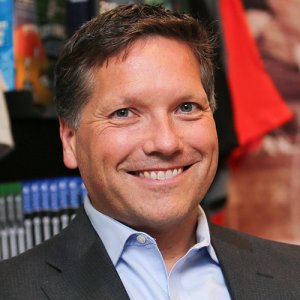 Steven Scebelo is President, NFL Players Inc., the licensing and marketing subsidiary of the NFL Players Association, which has been named LIMA's Best Sports Licensing Program on multiple occasions. NFL Players Inc. is the exclusive source to connect partners and their customers directly with all active NFL players, providing clients with B2B solutions including group player licensing rights, marketing strategy and player engagement. In his role, Steven oversees business development, licensing and marketing operations, which includes leading a team responsible for representing the intellectual property for a group of more than 2,000 current NFL players, plus a roster of more than 70 digital, apparel, and hardlines licensees responsible for $1.6B in retail sales. He also serves as the president of newly formed REP Worldwide, the first-of-its-kind group player representation business that provides licensing and brand management services to athlete-driven and sports properties. Founding partners of REP Worldwide include United States Women's National Team Players Association and Women's National Basketball Players Association.
Prior to joining NFL Players Inc., Steven was principal in TM317, a boutique licensing and merchandising agency serving sports and entertainment properties. He also spent several years as senior vice president of cross-platform marketing at Gemstar-TV Guide, leading integrated marketing efforts, consumer engagement and social media initiatives.

TERÉSE WHITEHEAD, VP of Consumer Products & Strategy, NFL Players Association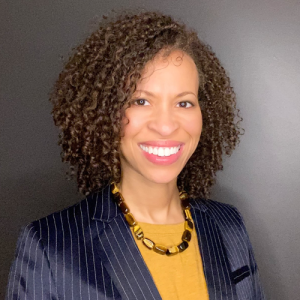 Terése (Tracy) Whitehead has led a diversified career in sports and entertainment with over 20 years of experience in licensing and marketing strategy, branding, and athlete relations and representation. Terése plays an integral role in maintaining the NFLPA's annual global licensing revenue growth and strategic direction for more than 100 licensees and new businesses seeking to utilize NFL players. She is responsible for ensuring the seamless integration and application of group player rights, player marketing, and client service, while developing customized programs and business solutions that benefit players and partners.
A native of Denver, CO, Terése has guest lectured at Georgetown University, George Washington University, and American University. She served as the Executive Board President of Suited for Change for 6 years and is a founding member of CHIEF DC Chapter.

ERIC WINSTON, Chief Licensing Officer and Head of Partner Development & College, OneTeam Partners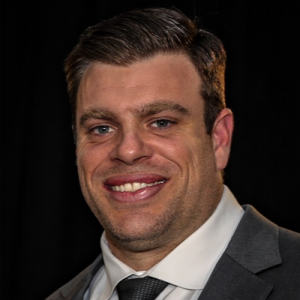 Eric Winston is co-architect of sports powerhouse OneTeam Partners, the leader in commercializing group licensing rights of professional and collegiate athletes. AtOneTeam, he has led transformational growth for men's and women's athletes across sports. Eric is responsible for growing and maximizing revenue, procuring new rights holders, and scaling OneTeam's college division.
In just three years, OneTeam has become the leading sports licensing, marketing, media, and investment company representing the commercial interests of more than 10,000 players of the NFLPA, MLBPA, MLSPA, U.S. Women's National Team PA, WNBPA, NWSLPA, U.S. Rugby PA, and the LCSPA, as well as college athletes. Prior to OneTeam, Eric played in the NFL for 12 years and was elected to three terms as NFLPA President, serving for six years in that capacity.