Panelists: Creating and Implementing a "Wholistic" Ecommerce Strategy
Steven W. Heller, Esq. ("The Professor")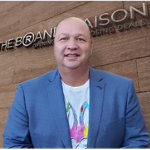 With degrees in both law and accounting, and 25 years in branding, licensing and business development, Mr. Heller combined his vision, experience and strong industry contacts to create The Brand Liaison. Since its formation in 2011, The Brand Liaison quickly gained prominence as one of the licensing industries leading agencies, with a stellar reputation and strong management team. The Brand Liaison staff is among the most diverse in the industry with experts across a broad range of product classifications.
Throughout his 25 year career, Mr. Heller has been active in all aspects of branding and intellectual property, including the worldwide licensing and enforcement of various world famous properties, representing licensors and licensees in deals involving fashion brands such as Nicole Miller, Gloria Vanderbilt, Nautica, Bill Blass, Oleg Cassini, and FUBU properties owned by Disney, MGM, Warner Brothers, the NFL, NBA, NCAA, and FIFA. As part of these licensing programs and brand extension strategies, he has also worked with major retailers such as Macy's, Target, Walmart, Toys R Us, Hot Topic, Michaels, Jo-Ann's, Spencer Gifts, David's Bridal, and many others.
In addition to his strong negotiation skills and ability to craft business deals advantageous to all parties, Mr. Heller is able to utilize his creative and entrepreneurial skills to provide guidance in brand development and product development. "Based on our deep rolodex and our collective experience with thousands of companies, we are able to quickly identify our clients' core competencies, as well as their business needs. We are then able to create successful business relationships by matching our clients' needs, with companies that specialize in that area."
Also known as "The Professor," Mr. Heller is a renown public speaker and a professor of business and law at both the graduate and undergraduate level, including Nova Southeastern University, at both the Shepard Broad Law Center and Wayne Huizenga College of Business Entrepreneurship and at St. Thomas University School of Law. He has conducted seminars and lectures on business and law topics such as trademarks and licensing, franchising and international business. He is an author and presenter of seminars on "Trademarks, Patents and Copyrights" and "How to Use Licensing and Franchising as a Means of Business Expansion."
Mr. Heller graduated cum laude in the top 5% of his class at Fordham Law School, 1991 and graduated SUNY Albany in 1987, with dual major in Accounting and Business Administration. Mr. Heller is a licensed attorney and member of bar in the State of New York State.
Jeff Berman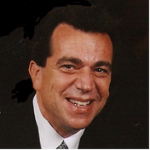 Jeff Berman is a senior executive with over 25 years of experience, both as a consultant and C-level executive, in transforming and optimizing businesses through process improvement in sales, marketing and operations. Jeff has extensive experience in consumer electronics, CPG, housewares and apparel. Jeff specializes in guiding companies through a complete transformation to meet the challenges and opportunities of the digital marketplaces, both B2C and B2B.
Jeff helps companies that are looking to develop or optimize their brand and digital marketplace strategies. He works with companies that are looking to define where their companies and brands should be best positioned and then creates strategies to optimize each marketplace. Jeff has been instrumental in helping companies recognize that the approach to digital marketplaces in today's world is not a "one-size-fits-all" model and that each marketplace, from Amazon to Alibaba, needs to be analyzed relative to the company, brand and products that are to be offered.
Jeff also has been instrumental in successful eCommerce operational improvement and execution. He defines and guides performance transformation after analyzing an organization's infrastructure and defining gaps and opportunities in personnel, performance and processes.
Jeff's expertise with digital marketplaces and direct-to-consumer sales comes from two decades of being a leader and innovator in the digital channels. His experience as one of the first 3 Marketplace Sellers on Amazon, over 16 years ago, formed a solid foundation in understanding of and capitalizing on today's digital marketplaces. Having worked directly with Jeff Bezos and his S-Group in the early years of what has become Amazon's fastest growing and most significant retail channel, gives him unique insight and understanding of how Amazon works and more importantly, how to succeed, whether as a Vendor or Seller. As COO of J&R Electronics, Jeff was recognized for having the fastest growing Marketplace account on Amazon as well as helping to innovate and beta many of the functions and technology that currently exists in the Amazon Marketplace today. Jeff also designed the warehouse management and control systems that afforded J&R the ability to scale at high double-digits for many successive years.
Jeff spent 11 years as President of eCommerce for Lifetime Brands, Inc., the largest nonelectric housewares company in the world with over 35 national & global brands. Jeff was responsible for the development of both Lifetime's retail web sites as well as major growth with both pure-play online retailers as well as omni-channel. Jeff structured, recruited, staffed, developed and managed day-to-day a division and operation that has been continually recognized by Amazon as "best-in-class' in all disciplines and areas. He also served in an eCommerce advisory role for the Lifetime's global divisions and partners, throughout EMEA and North America. Jeff has also developed strong relationships with Wayfair, Walmart/Jet and other customers with significant online presence.
Jeff earned a BBA in Accounting from Emory University and currently lives on Long Island.
Jeff Goldstein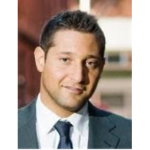 Jeff started his career in the real estate and investment space working for a company that had significant holding and investments acting as an analyst for new business opportunities as well as helping to manage the real estate portfolio. He then joined a private equity firm that was investing in emerging consumer brands where he was responsible for all due diligence, and ongoing portfolio brand management. There was also a consulting business as part of the fund that included fund raising, licensing, marketing & creative services, building business plans and retail store advisory. From there Jeff used the skill he learned to run Corporate Strategy, Licensing & Marking at One Jeanswear Group a billion-dollar division of Jones Apparel Group. After OJG, Jeff went to Sam Edelman where he built and led the licensing business to a full lifestyle of categories including a partnership with JC Penney and Global Brands Group for a proprietary brand called Libby Edelman. Iconix Brands was Jeff's next stop where he led brand management for the Men's Lifestyle division as well as BD for the whole portfolio of brands. From Iconix he went to Branded Online to prosure his thirst for knowledge in the E-Commerce Space as VP Of Business Development. Branded Online partners in e-commerce with fashion & consumer brands to help this grow their stores using technology, expertise & services.
Contact:
Contact info: jgoldstein@brandedobline.com
Alexandra Frumberg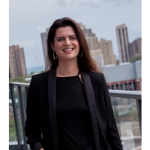 Alexandra Frumberg is the Creative Director & Founder of ALX Creatives – a full-service, strategically-driven branding agency. Fueled by opportunity, creativity and coffee, she has spent over a decade helping companies find their voice and build their brand from the ground up.
Alexandra Leigh and her team of talented creatives bring to brands an integrated, holistic approach. By empowering her clients to find their own creativity, she helps their big ideas become one powerful story across multiple platforms online.
Before founding ALX, Alexandra Leigh was the Creative Director at Elite Brands by ways of a successful career in fashion and editorial photography. The agency is headquartered in New York City and recently expanded to Chicago. Alexandra Leigh and Louie, her 8-year-old French Bull Dog, split their time between the two cities.
Ty Simpson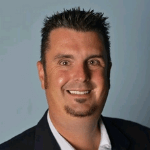 Ty Simpson is President and Founder of Merchmake (www.merchmake.com), the ecommerce platform that allows anyone (brand owners, artists, charities, schools, and teams) to create seamless, custom Print-On-Demand websites in minutes for no cost and no programing or inventory investment.
Previously, Simpson launched TysToyBox.com, the first of its kind online destination for kids branded products. At Ty's Toy Box, Ty developed the concept of working with Licensors and their Licensees to create a brand-centric online marketplace featuring the full breadth of products available. Ty also broke new ground at TysToyBox.com by bringing new products to market via the then emerging Print-on-Demand.
Most recently, Simpson served as VP of Business Development and Licensing for CafePress where he led their licensing and Amazon channel growth strategy to over $40M in retail sales in just 4 years. He also championed the concept of monetizing 'fan-generated' licensed content for entertainment companies such as Warner Bros, CBS, ABC, Paramount and many others in the entertainment industry.