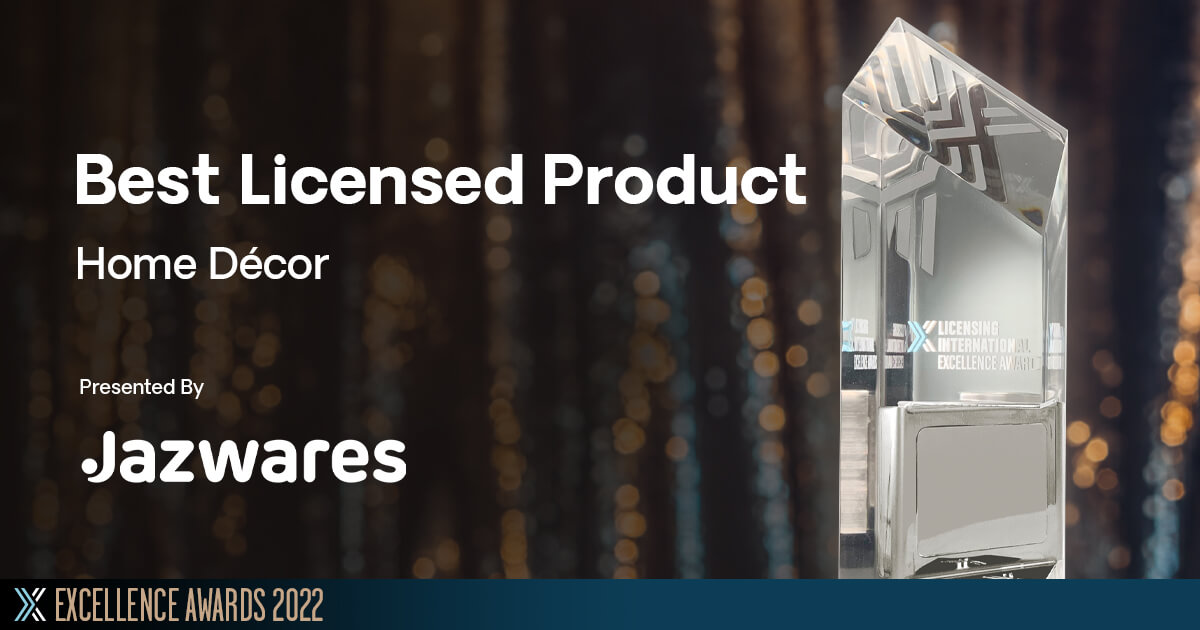 Proudly Presented By

Paladone – Minecraft

Light up your space however you want with the Minecraft Block Building Light, a set of 16 separate light-up blocks that can be arranged in any combination on the bedrock base. Use this nightlight as a desk lamp on the nightstand by your bed, or use it as a desk light. It's a perfect way to illuminate your man cave, bedroom, baby nursery, toddler's playroom, or themed home theater.

Room Copenhagen – LEGO

The LEGO® wooden collection embraces the playful spirit of the LEGO universe. The design is based on original LEGO elements, upscaled in various sizes and keeping a close reference to the LEGO DNA, as the original LEGO toys from 1932 were handcrafted in wood. This range includes desk drawers (small & large), picture frame, book rack, and wall wangers. Manufactured with a soaped or dark stained finish, both treatments enhance the natural wood structure, keeping each product unique.
Shanghai Yepai – Harry Potter

The Beast was established in 2011, involving floral arrangements, fragrances, home wear, home textiles, home decorations, furniture, jewelry accessories, beauty, and personal care. In order to celebrate the 20th anniversary of Harry Potter, the Beast has officially released a series of products including bedding, home wear, fragrance, and mugs. This is the first time Warner Bros. licensed the fragrance category in China with the "Magic Potion Fragrance Series," which includes an incense spreader and candle.

Skultuna – Moomin

Skultuna was founded in 1607 by King Karl IX in Sweden as a royal brass producer. Since 2021, Skultuna has been an official Moomin partner and this series of Moomin gold-plated steel figurines was developed in close contact with Moomin Characters Ltd. The first SKULTUNA x MOOMIN series was released in April 2021, and since then Skultuna has continued to grow the set by continuously adding more characters. The collection was one of Skultuna's most successful launches ever and every piece was sold out within one hour after launching.

Walmart – GAP Home

Two of the most iconic American brands, Gap and Walmart, have entered an exclusive partnership with the launch of GAP HOME, a new brand of home essentials. GAP HOME reflects GAP's modern American style and is made with the planet in mind, featuring organic and recycled materials. GAP HOME launched on Walmart.com in June 2021 and is now moving into Walmart stores. The range quickly expanded across home categories including bedding, bath, tabletop, furniture, lighting, rugs, pet beds and accessories, and kids home.
Zara Home – DC

Zara Home launched a worldwide DC Comics homeware collection for newborns, toddlers, and kids with hundreds of SKUs during Christmas 2021. The collection is available worldwide in more than 514 stores and online at zarahome.com. It includes items to make families, and especially kids, comfortable in their own home while they have fun with their favorite characters.