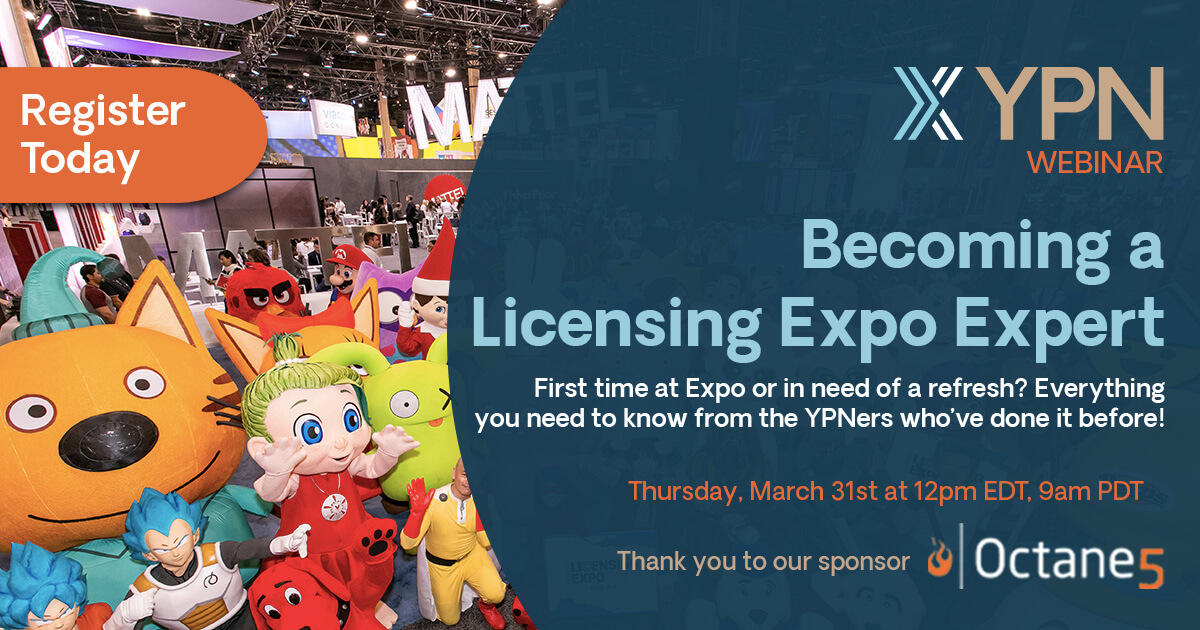 Becoming a Licensing Expo Expert
Event Time
12:00 pm - 1:00 pm EDT
9:00 am - 10:00 am PDT
Are you a first-timer at Licensing Expo Vegas or in need of a refresh after two years away? Join our YPN Committee and Informa's own Anna Clarke to learn everything you need to know to take on Licensing Expo like an expert. Get insider tips on everything from making the most of time in your booth, to walking the show like a pro, and even where to grab coffee when the Starbucks line is too long.
Speakers:
Anna Clarke, SVP Licensing, Informa Markets
Peter Cross, Account Director, BSLG, YPN Committee
Stephanie Kupperman, CEO, Licensing 360, YPN Committee
Curtis Matthews, Product Development Manager, NBC Universal, YPN Committee
Free to register for YPNers and anyone under 35!
Thank you to our sponsor: