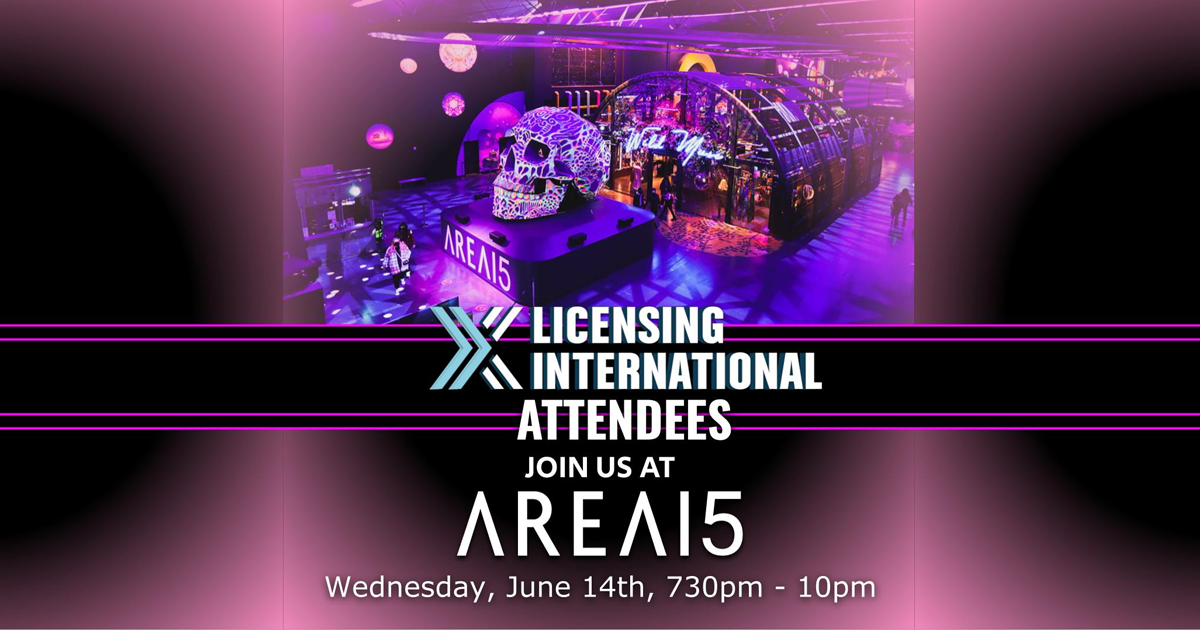 Licensing Expo AREA15 Cocktail Reception
Event Time
7:30 pm - 10:00 pm PDT
Location
Looking for a reason to explore Area15?

Private cocktail meetup in 'The Wall' (projection event space), for Licensing Show guests with one (1) complimentary cocktail provided to all badge holders.

Additionally, there will be a discount provided to all badge holders who wish to take advantage of AREA15 attractions. Kappa Toys will also provide a 20% discount to all badge holders.

Area15 has free entry, as well as free parking and is a short rideshare from the convention headquarters.

Kappa Toys has created the world's first glow in the dark toy store inside Area15 – come play with us!

See you there!