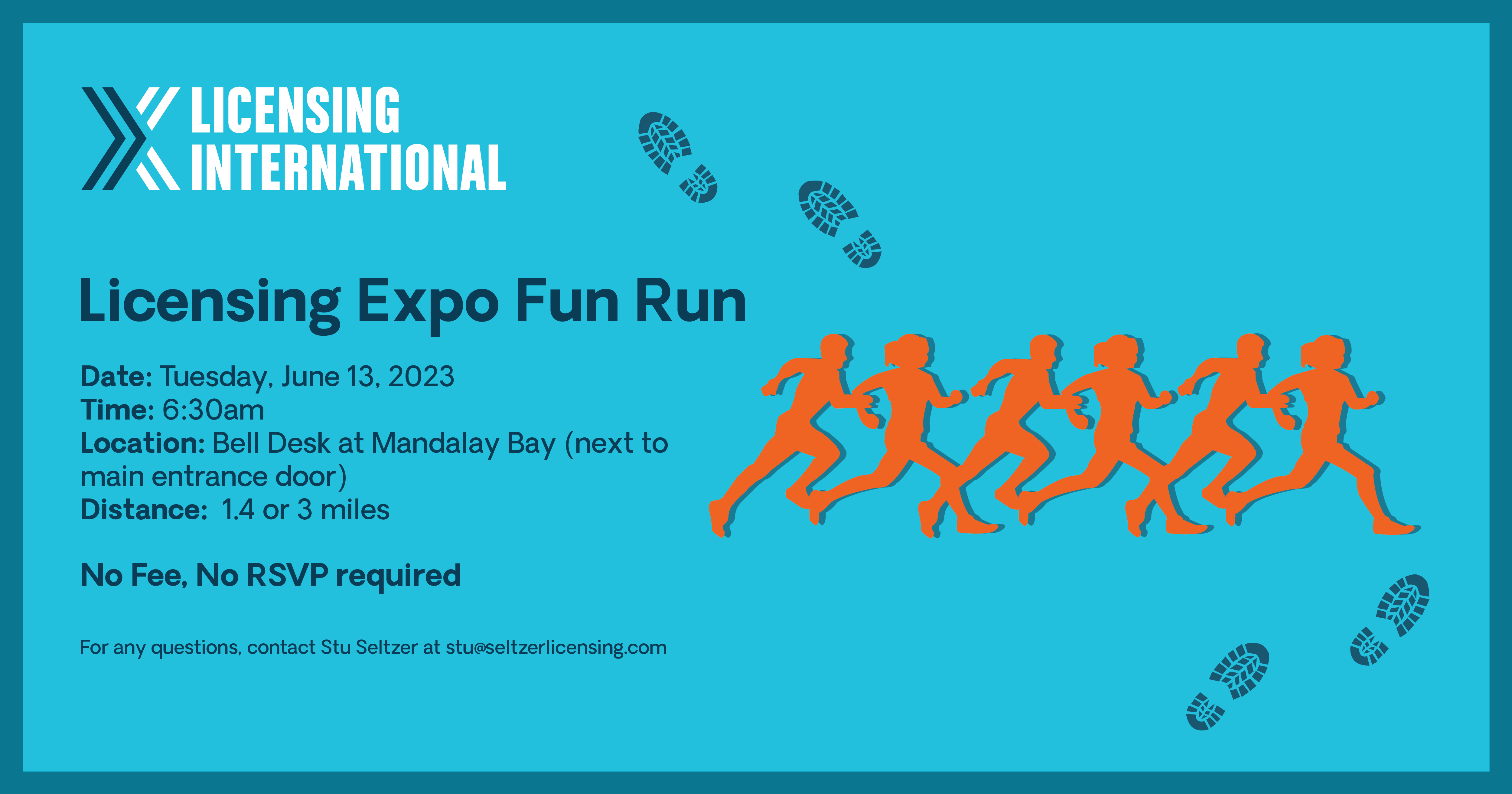 Licensing Expo Fun Run
This run is an annual event that was originally started in 1994 with a run through Central Park in NYC (when the expo was in NYC)… now in its 30th year!
The route is a simple run down Las Vegas strip south with a stop at the famous "Welcome to Las Vegas" sign for a photo. If you turn around at the Las Vegas sign it is only a 1.4 mile run.
Event organizers: Woody Browne, JJ Ahearn, Will Thompson and Stu Seltzer
For any questions, please contact Stu Seltzer at stu@seltzerlicensing.com
Limitations and Release: To the fullest extent permissible by applicable law, you agree that neither LICENSING INTERNATIONAL, Our Designees, nor Event Providers, nor any of its or their officers, employees, representatives and agents ("LI Parties") shall be liable or responsible to you for, and that you irrevocably release, waive and forever discharge the LI Parties from, any and all claims, demands, losses, costs, liabilities and damages of every nature, whether arising in law or in equity, and whether caused by negligence, fault or other conduct, to the extent suffered or incurred by you, the company or any other Event attendee, registrant or participant in connection with the Event or any Event cancellation, rescheduling, attendance or participation, including without limitation, consequential, incidental, special and indirect damages, death, bodily injury, illness, economic loss, out of pocket expenses, or loss or damage to property, loss of airfare or other transportation costs, hotel expenses or any other costs, expenses or damages, even if advised of the possibility of such claims.