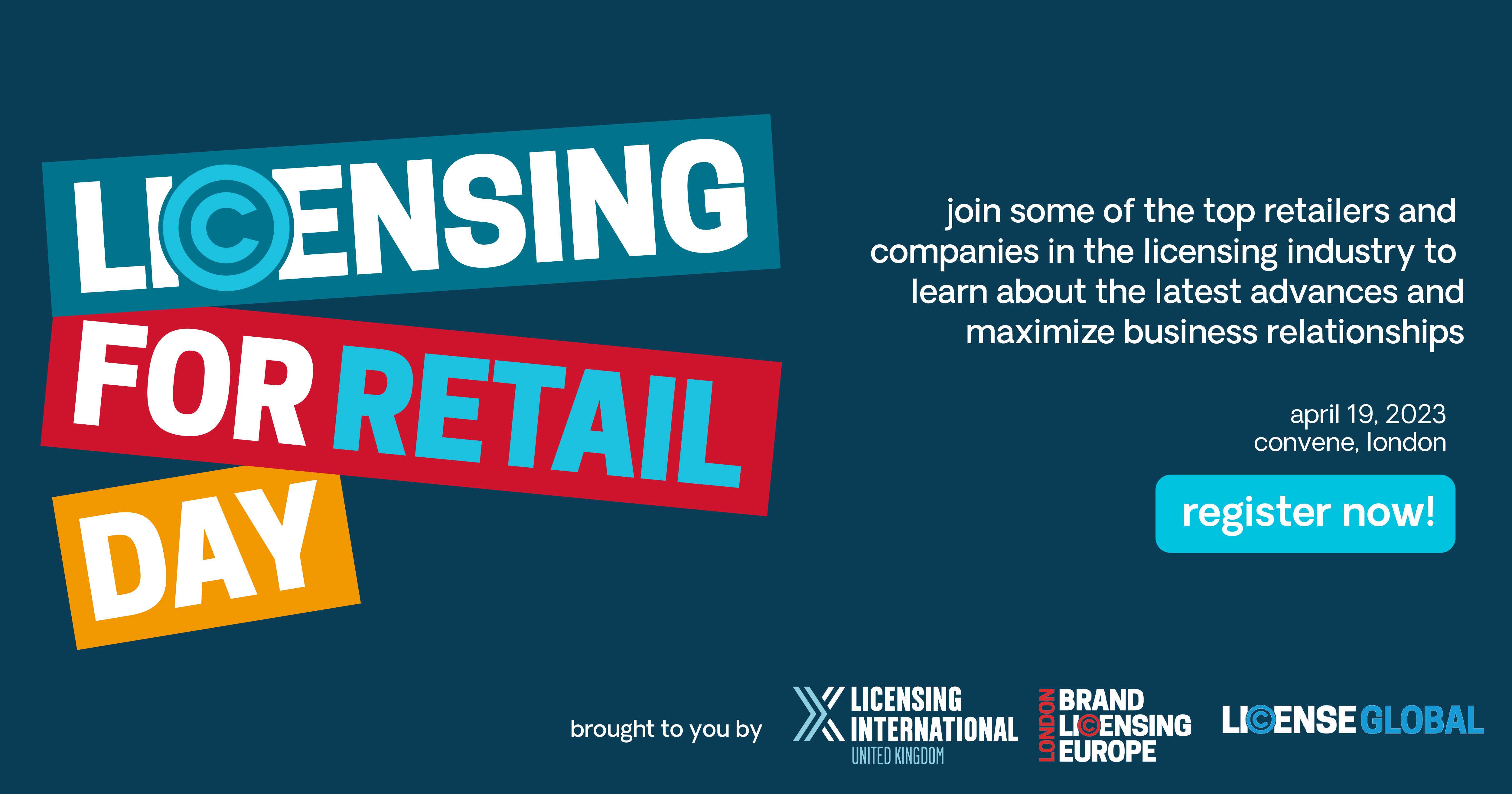 Licensing for Retail Day UK
Event Time
9:00 am - 8:00 pm WEST
Brought to you by Licensing International and the organisers of Brand Licensing Europe
As consumers become increasingly careful about what and where they spend, the power of personal connections to much-loved brands has never been more valuable.
Licensing for Retail is a brand-new conference which will help retailers maximise the use of brand partnerships to drive sustainable growth.
Enjoy trend presentations, case studies and updates on the latest technological advances all in the context of brand licensing. The conference will be followed by exclusive networking drinks to establish and solidify the vital business relationships needed to be successful in this sphere.
LICENSING INTERNATIONAL MEMBERS:
You can benefit from an additional 10% discount on a pass. Click here to access the Promo Code