Licensing VRoundTable: "From Great Crisis Comes Great Opportunity"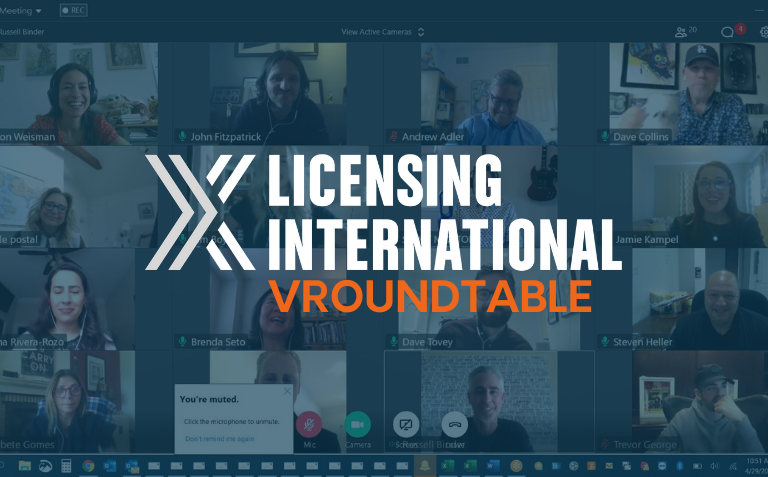 Date
May 27, 2020
Event Time
11:30 am - 12:30 pm EDT
8:30 am - 9:30 am PDT
Location
Online
Event Info
In case you missed it – Members get FULL Access to Licensing International Webinar Recordings – Here
"From great crisis comes great opportunity." Register for a live dynamic virtual roundtable discussion of licensing leaders discussing where the opportunities are today!   We'll be discussing trending brands (Tiger King, Michael Jordan, Red Cross), trending products (masks, sanitizer, food) and how companies are using the current merchandising challenges to restructure and retool their organizations.
The Discussion will be moderated by Stu Seltzer, President of Seltzer Licensing Group, and your insights, knowledge, expertise, and POV are crucial for a meaningful conversation.
Panelists:
Marshall Mizrahi,  Vice President, Handcraft Manufacturing Corp
Sarah Cummins, Senior Vice President Consumer Products, WWE
Alan Dorfman, President, Super Impulse USA
Holly Rawlinson, Senior Vice President,  Spencer's and Spirit Halloween
The sessions will be 30-45 mins long depending on the unique group level and participation.
Event Time:
11:30 am – 12:30 pm EDT
8:30 am – 9:30 am PDT
4:30 pm – 5:30pm GMT
Members: FREE
Non-Members: $25.00 per Individual
Register now to join, and listen in on the discussion right the comfort of your own home!
You May Also Be Interested In