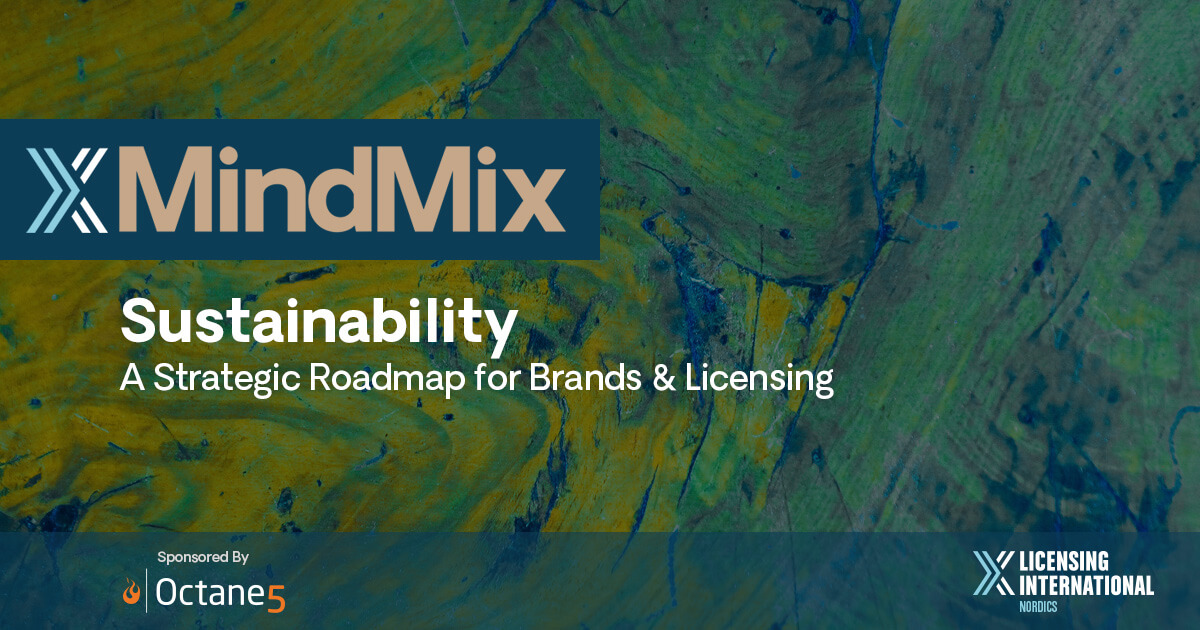 MindMix
Event Time
3:00 pm - 5:00 pm CET
Sustainability: A Strategic Roadmap for Brands & Licensing

It is no longer a question of whether but rather how the licensing industry is incorporating sustainability into its business planning. Opening on Earth Day 2021, MindMix is an executive event that brings together business and thought leaders from within and outside the licensing industry for high-level dialogue on the forces surrounding sustainability and consumerism that will affect the licensing business going forward. Smart thinking happens at MindMix. Join the conversation.
Thursday, April 22 Agenda
Consumer Trends and Sustainability as a Business Model
Saara Taalas – Prodean & IKEA Professor, Linnaeus University Business School, Sweden
Beyond the Talk: Measuring Impact of Sustainability as a Global Corporation
Hendrick Heuermann – Sustainability Manager, H&M Germany
How the Toy Industry is Responding to the Global Environmental Crisis
Carmel Giblin – President & CEO, ICTI CARE Foundation
Diego Mombelli – Global Supply Chain Director, Asmodee
Friday, April 23 Agenda
MeteoHeroes: A Journey on Sustainability from Content to Consumer
Luigi Latini – CEO, Meteo Operations Italia and Creator & Executive Producer, MeteoHeroes
Maya the Bee: Ambassador of Sustainability
Joachim Knoedler – Head of Licensing, Studio 100 Media
Sustainability & Licensing as Strategic Tools for Start-Up Businesses
Jenny Lindblad – Pitch Expert, Startup Coach, Seed Investor and TEDx Host
Anna Ultvedt Malkan – Chief Revenue Officer, Volumental
Petro Lahtinen – CEO & Founder, Woodio
Keynote Speakers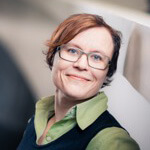 Saara Taalas
Prodean & IKEA Professor, Business Model Innovation
Linnaeus University Business School, Sweden
The world's only tenured IKEA Professor, Saara Taalas will explore consumer trends around sustainability and how the trends can be used in successful business transformations, such as IKEA's. She has been following the digital transformations across media and creative industries since 2004. Saara has also worked as a senior adviser on copyright and creative economy for four European Commission DG's, Finnish ministries of Labor, Economy and industry and Fortune 500 companies like Royal Caribbean Cruises Newbuilding.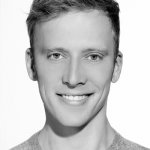 Hendrik Heuermann
Sustainability Manager, H&M Germany
For the last six years, Hendrik has developed and implemented sustainability strategies for H&M while measuring its impact across the business. In his MindMix keynote, Henrik will discuss sustainability in business and its influence on environmental and societal awareness.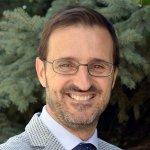 Luigi Latini
CEO of Meteo Operations Italia
Creator & Executive Producer of MeteoHeroes
Sustainability and respect for biodiversity are the cornerstones to a healthy and peaceful future especially when combined with content that is engaging children and driving change from the bottom up. Learn how Luigi Latini has taken MeteoHeroes – an animated series available in 140+ countries – on a sustainability journey from content to consumer by extending the message from programming to products. In addition to his CEO and Creator/EP roles, Luigi has been the Head of Quality Levels for Weather Mediaset TV productions since 2005 and held the title of Editor-in-Chief and Editorial Manager since 2019 for the online daily magazines IconaClima.it IconaMeteo.it and IconaNews.it.
Speakers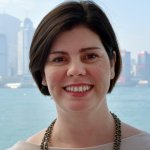 Carmel Giblin
President & CEO
ICTI CARE Foundation
Carmel Giblin will host a Screen Side Chat with Diego Mombelli exploring Asmodee's sustainability initiatives as a leading games publisher and the world's leading games specialist distributor. As President & CEO of the ICTI CARE Foundation, Carmel is responsible for the development and implementation of the ICTI Ethical Toy Program (IETP).  IETP is a specialist labor standards organization, developed by the global toy and entertainment industry, which is now used to provide assurance and support to consumer goods companies across a wide range of categories.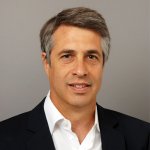 Diego Mombelli
Global Supply Chain Director
Asmodee
Diego Mombelli joined Asmodee in 2019 with 20+ years of European and global supply chain strategy experience. He previously led the global supply chain at Colart where he was responsible for ten markets in France, UK, USA and China, four distribution centers, four key factories with over 15,000 SKUs, and 100 key accounts.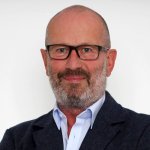 Joachim Knödler
Head of Licensing
Studio 100 Group
Studio 100 Group's Maya the Bee is the ambassador for bee protection via a partnership with the German Nature and Biodiversity Conservation Union (NABU) and supermarket chain, Rewe. Joachim Knödler will present Maya the Bee's "Project Poppy Meadow" initiative and show how Studio 100 Group is including licensees via e.g. Eco Trend Books into the program. Joachim has spent 19 years building successful licensing programs for world class kids entertainment IPs. As Head of Licensing, he leads worldwide licensing activities for Studio 100 Media's properties and third-party rights.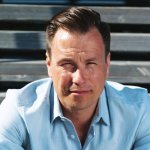 Petro Lahtinen
CEO & Founder
Woodio
Petro Lahtinen is CEO of Woodio – a Finnish award winning eco-design and material technology company, established in 2016. Woodio's signature material is the world's first 100% waterproof solid wood composite made from real wood chips – with a minimal carbon footprint. Petro holds a PhD in Chemistry from the University of Helsinki.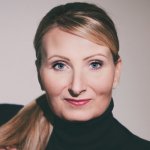 Jenny Lindblad
Pitch Expert, Startup Coach, Seed Investor and TEDx Host
Eliza Communication
Jenny Lindblad has worked as senior advisor, pitch & business coach, startup mentor and communication specialist at some of Europe's foremost tech wonders. She is also a Public Speaker and TEDx Moderator with a track record of over 5000 presentations to top executives, investors and royalties representing 130 countries. After 9 years as a Business and Growth manager at Ericsson, Jenny founded Eliza Communication in 2014.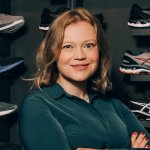 Anna Ultvedt Malkan
Chief Revenue Officer
Volumental
As Volumental's Chief Revenue Officer, Anna Ultvedt Malkan drives the company's commercial strategy and leads the customer-facing teams responsible for bringing the world's best footwear technology to people everywhere. Volumental merges industry-leading computer vision hardware with artificial intelligence software solutions that make dreams come true for retail partners and their customers.
PRICING – ONLY AVAILABLE FOR PURCHASE IN EUROS
Member Pricing:
€129
Non-Member Pricing:
€249
Thank You To Our Sponsor