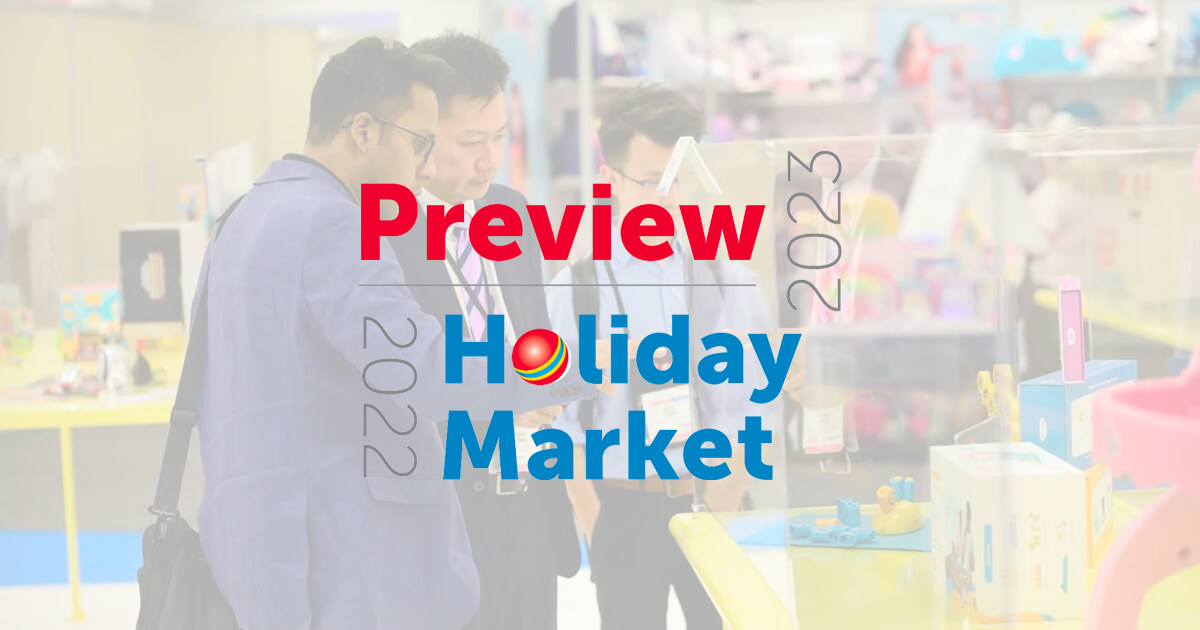 The Toy Association 2023 Preview & Holiday Market
Date
September 20 - 22, 2022
The Toy Association's 2023 Preview & 2022 Holiday Market is where retailers will go to shop for Holiday drivers and scout out innovative products to lay the groundwork for the following year's fourth quarter.
In just 3 days under 1 roof, buyers looking for this year's holiday must-have's and those looking to preview for next year can efficiently and conveniently discover innovative toy lines, experience creative takes on classics, and gain insights on unique trends being showcased by hundreds of exhibiting companies. September will be here before you know it.
The next Toy of the Year (TOTY) Awards will be held September 20, 2022 at The Toy Association's 2023 Preview & 2022 Holiday Market. Historically celebrated in February and regarded as the "Oscars" of the toy industry, the TOTY Awards have been shifted to a new fall timeline to give companies the opportunity to promote their nominated products and brands during the holiday shopping season, when toy sales are vital and when products are on shelf for the holidays.
General Attendee Registration is open.
Stay tuned in the coming months for additional Preview & Holiday Market events & activities, including information on networking events, Women in Toys Empowerment Day, The Toy Association & Foundation Board meetings, and more.