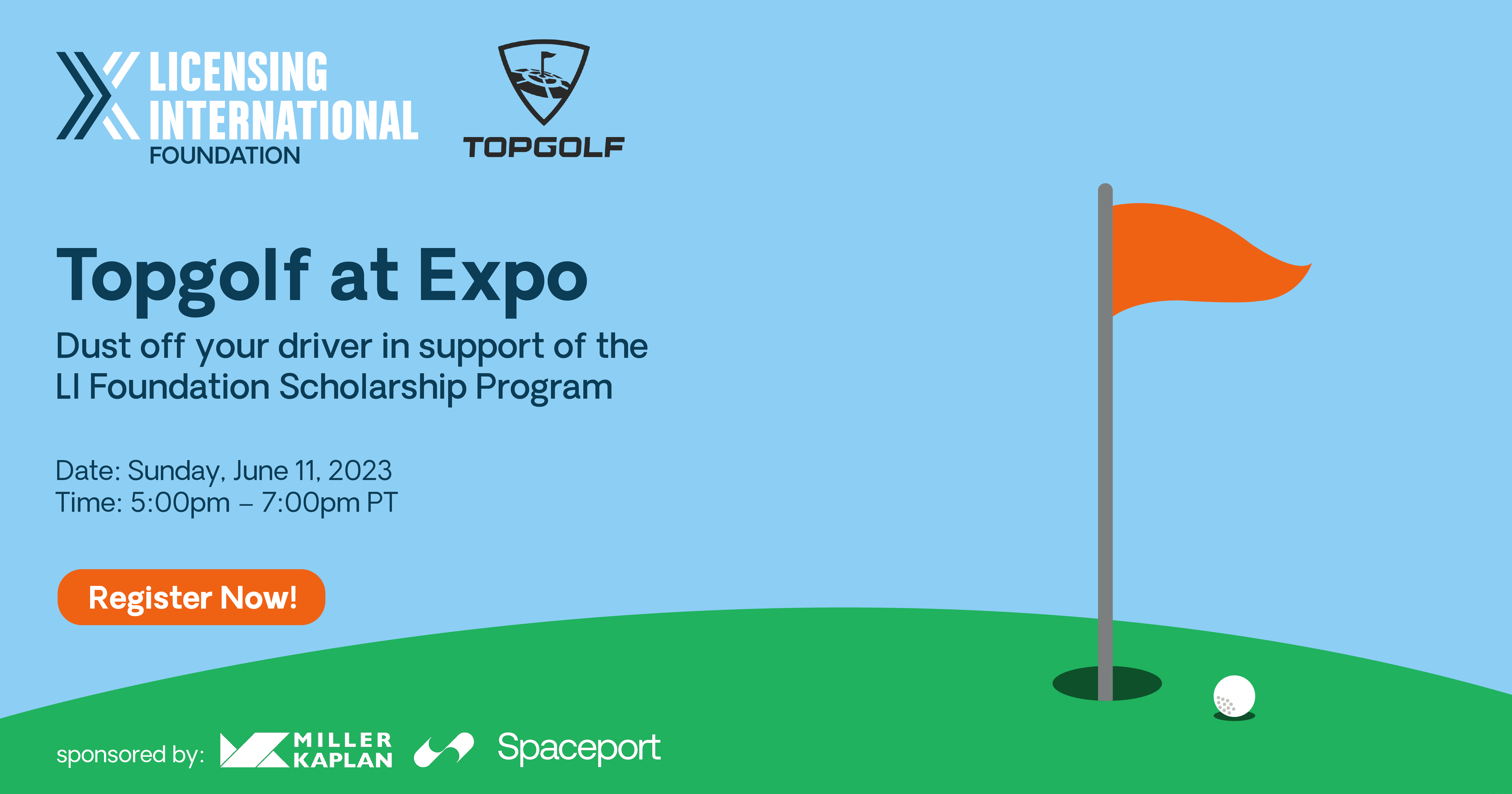 Topgolf at Expo
Event Time
5:00 pm - 7:00 pm PDT
Practice your swing (and your elevator pitch) ahead of Licensing Expo at our networking fundraiser in support of the LI Foundation Scholarship Program. Join Licensing International for food, drink, and fun—all for a great cause! No golfing experience required, just a good sense of humor.
TICKET PRICE: $150
Thank you to our sponsors:

This event is being held by Licensing International Foundation, Inc., a 501(c)(3) nonprofit organization, for the benefit of its Scholarship program. A contribution acknowledgement will be issued upon payment for the event.
 CANCELLATION and REFUND POLICY:
While registration for the event can be cancelled at any time no refunds will be issued. However, registrations can be transferred to another person for this event only. Both cancellations and registration transfers must be made in writing by email to afender@licensing.org. If you are registering a group, you acknowledge you are agreeing to these terms on behalf of each individual. There will be no exceptions to this cancellation policy. 
For residents in North Carolina:
Financial information about this organization and a copy of its license are available from the State Solicitation Licensing Branch at 919-814-5400. The license is not an endorsement by the State.