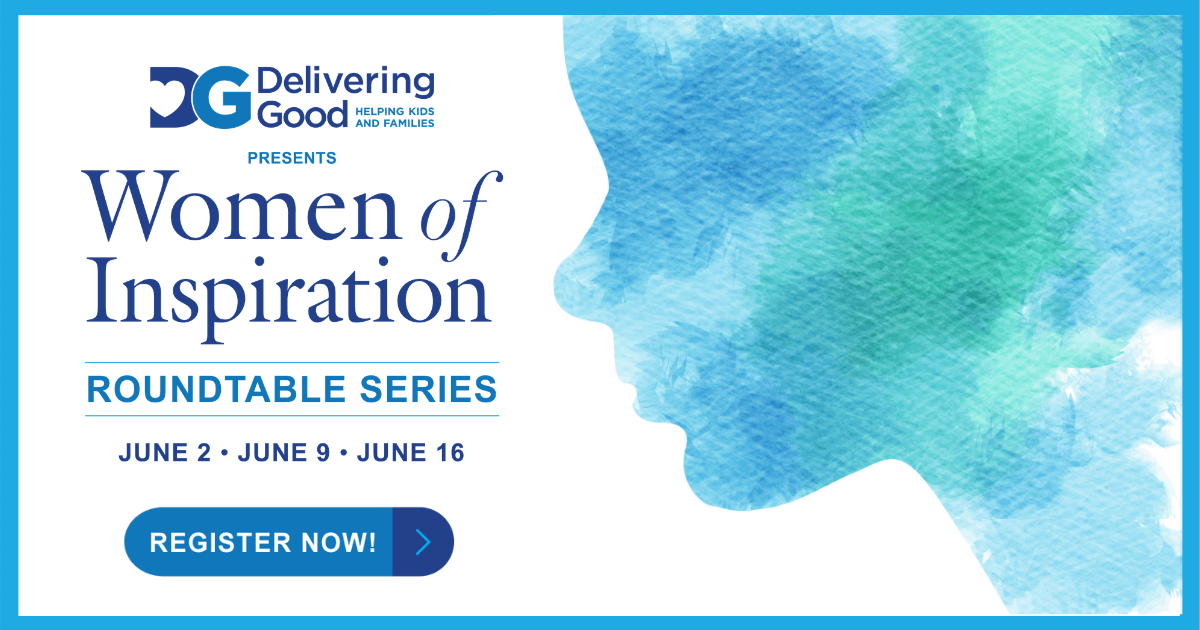 Women of Inspiration Roundtable Series
Event Time
12:00 pm - 1:00 pm EDT
9:00 am - 10:00 am PDT
Over the last 15 years, Delivering Good has recognized women as leaders and changemakers in different industries during our annual Women of Inspiration luncheon. At this special, in-person event, we honored their voices of influence and recognized their unique role in shaping the communities they, and we together, work and live in.
The pandemic has required resilience and flexibility, and with uncertainty still prevalent for 2021, we have created a new forum that will continue to honor inspirational women while showcasing their diverse talents and impact through a three-part virtual roundtable series this June. All three events will be free to the general public.
Wednesday, June 2 – Champions of Women's Leadership
A conversation with female leaders who have been influential and impactful in the success of women in business, academics, government and public service.
Wednesday, June 9 – The Power of Women in Philanthropy
Prominent female philanthropists explore the impact of gender in the charitable giving space and discuss how best to engage women to make great things happen in the world.
Wednesday, June 16 – A New Day, A New Horizon
A futuristic peek at what industry leaders envision for their businesses and personal lives as we recover, rebuild and in some cases redefine ourselves in the wake of the pandemic.