YPN: Mentor Morning – Questions You Should Ask & Things You Should Question
Date
August 07, 2019
Event Time
10:00 am - 11:30 am
Location
Bentex Group Corporation
34 West 33rd St, Floor 2, New York, NY 10001
Event Info
Your Chance to Drive the Conversation
Break out of your routine the morning of August 7 and do something different. Susan Peia, senior exec at Bentex and 25-year industry licensing sage, will be challenging us to decrypt the information we are bombarded with every day in a no-holds-barred conversation about the world of licensing. Bring yourself and your burning questions – nothing is off limits!
This event is free to licensing professionals in non-managerial roles who are under the age of 35 (in actual years or at heart, both qualify)
Not a young professional? Be the amazing boss and mentor that you are and encourage your burgeoning superstars to takes this time to learn and connect.
Thank you to our Host: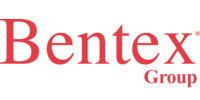 Thank you to our Sponsor: