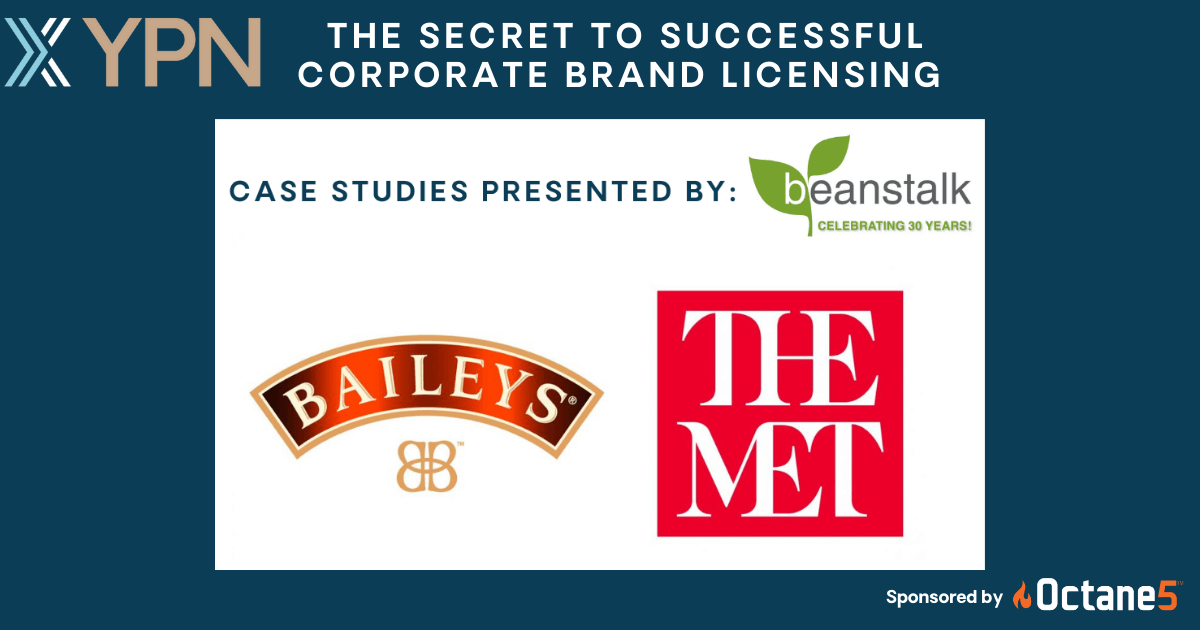 YPN: The Secret to building a Successful Corporate Brand Licensing Program
Event Time
4:00 pm - 5:00 pm EST
Location
New York, NY 10019
1285 Avenue of the Americas at 52nd Street, 19th floor
Learn how to take advantage of the fastest growing segment in our industry—Corporate Brand Licensing—from premiere licensing agent (and recently named Best Agency) Beanstalk. Join us in person at the Beanstalk offices in NYC on Wednesday, June 29 at 4pm as we examine licensing case studies of Baileys and The Metropolitan Museum of Art. Stick around for a Q&A with champagne and Baileys donuts to see—and taste—corporate brand licensing in action!
Speakers: Martin Cribbs, VP of Brand Management, and former Rising Star Ivonne Feliciano, Associate Vice President of Business Development and Marketing, LATAM
This event is FREE to attend for YPNers. Register below ASAP, as there is limited availability!
Thank you to our Sponsor: