2017 Hall of Fame Inductee
ALLAN FELDMAN, CEO and Founder, LMCA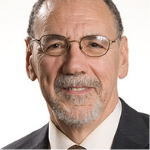 A licensing industry pioneer with more than 40 years in the business, Feldman has amassed a long list of firsts. Among them, he is credited with being first to bring trademark licensing into industrial products. He also was among the first to utilize direct-to-retail licensees (via a $5 billion deal between Kmart and White-Westinghouse) and implement a co-branding deal (between Eddie Bauer and Ford Explorer).
Feldman began using corporate brand licensing in the mid 1970s, showcasing licensing as a "wonder-tool" for brand and bottom-line growth. He started LMCA in 1986 and his client roster reads like a who's who in business and leisure, including venerable brands such as AT&T, Craftsman, Del Monte, Frigidaire, HP, Ingersoll Rand, Mobil Corporation, Snuggle, The '21' Club, Trane, 3M, United Airlines, Westinghouse, American Diabetes Association, and the San Diego Zoo, among many others. A former LIMA board member, Feldman served on two LIMA committees, and is a member of the Licensing Executives Society (LES) and International Trademark Association (INTA).
He is a board member of the U.S Department of Commerce's New York District Export Council (NYDEC) and the Intellectual Property Management Institute, and is on the advisory board of The Licensing Journal. Feldman was a member of LIMA's first delegation to China and helped bring the organization and licensing to Asia.