2013 Hall of Fame Inductee
Bernard Leifer, President and CEO, The SG Companies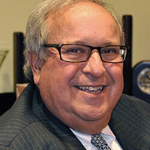 In his illustrious professional career, Leifer has utilized licensing as a driving force and brand-building tool for business expansion and success. In 1953, The SG Companies (formerly S. Goldberg) was the first to acquire a license in the footwear category and, under Leifer's stewardship, continues to be an industry leader in the application of licensed brands, with more than 50 in the company's current portfolio.
In 2006, he added apparel through the formation of the SGI Apparel Group, once again recognizing that licensing would play a critical role in the success of the division. The division has charted tremendous growth in the past six years and holds licenses for numerous premiere properties. In addition, Leifer was a visionary in recognizing the impact licensing could have when rooted in cause-related programs. In 2008, The SG Companies teamed up with the National Breast Cancer Foundation and, to date, has contributed in excess of $100,000 which was attained from a 10% royalty paid on every pair of shoes sold.
Leifer has exhibited an unprecedented commitment to giving back to the licensing community through his more than 20 years of service toLIMA. He was a dedicated member of the LIMA Board of Directors for two terms, as well as serving on the Executive Committee and as LIMA Chairman from 2008 to 2010. In addition, Leifer serves as Chairman of the American Apparel & Footwear Association, working with policymakers inWashington,D.C.in all matters of international trade.
Leifer also supports many causes, both personally and through The SG Companies, including LIMA charities of choice – Children's Brain Tumor Foundation and The Hole in the Wall Gang – along with the Two Ten Foundation and Habitat for Humanity, and serves on the Board of Governors of Hackensack University Medical Center.