2004 Hall of Fame Inductee
Brad Globe, Amblin Entertainment and DreamWorks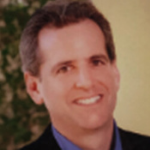 For over twenty two years, Brad has been working with Steven Spielberg, both with Amblin Entertainment and DreamWorks. Over the course of his career, he has worked on many of the licensing industry's precedent-setting campaigns, earning him the reputation as one of the most innovative and respected executives in the entertainment marketing field. With the formation of DreamWorks in 1994, Brad segued from his twelve-year position at Amblin Entertainment, where one of his most notable programs was Jurassic Park, to the newly created studio. At DreamWorks he has been responsible for the development, implementation and execution of all licensing product placement and promotional marketing programs for the studio.
During his tenure, Brad has created core business relationships with such key category leaders as Hasbro, Penguin Putnam Books, Scholastic, and Activision. Under Mr. Globe's leadership, DreamWorks' successful programs have included the merchandising and promotional efforts for the Academy Award-winning hit film, Shrek, as well as Spirit: Stallion of the Cimiarron, Chicken Run, the launch of the top-selling toyline for Small Soldiers, and the innovative prince of Egypt Wal-Mart ticket offer.
Throughout his career, Brad has been honored as an innovator in the licensing and promotions arenas. His marketing and promotional campaign with McDonald's and Sears for Amblin's 1986 animate film An American Tail is widely credited as the genesis of corporate America partnering with the entertainment industry for a theatrical movie release. Brad is a graduate of UCLA and Southwestern Law School. A member of the California bar Association, he resides in Los Angeles with his wife, Anne, and daughter, Sophia.