2012 Hall of Fame Inductee
Howard Roffman, President, Lucas Licensing, a division of Lucasfilm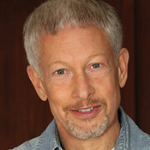 Throughout his more-than-30-year career at Lucasfilm, Ltd., Howard Roffman has been a driving force in the creation and expansion of a merchandising behemoth, managing all licensing initiatives for the company's stellar properties, including Star Wars and Indiana Jones. With a slate of product categories that includes toys, publishing, apparel, consumer electronics, housewares and much more, Roffman helped to build the licensing program from the ground up – beginning at a time when such comprehensive campaigns were all but unprecedented.
While the sweeping space saga that is Star Wars has undeniably inspired generations with its deceptively simple morality tale, the pioneering programs spearheaded by Roffman helped to cement its place in the public consciousness. During the 16 years (1983-1999) between the release of the last film in the initial Star Wars trilogy and the first of three prequels, Roffman saw potential for development of other aspects of the brand.
Most notably, he helped launch a highly-successful publishing program that has included more than 80 New York Times best-sellers. Even in the absence of new theatrical releases, the success of the publishing program – along with creations such as a global program of Star Wars museum exhibitions – helped bolster an ongoing licensing and merchandising effort. Lucasfilm, Ltd.'s properties have exceeded $20 billion in consumer sales worldwide during Roffman's career, with merchandise sold in more than 100 countries.
Because of Roffman's unique vision and determination in licensing, the brands under Lucasfilm Ltd. have maintained a strong presence in the consumer market and public eye.