2011 Hall of Fame Inductee
Leigh Anne Brodsky, President, Nickelodeon Consumer Products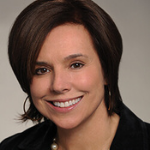 A licensing professional for more than 25 years, Brodsky has broken new ground in many ways, most notably by popularizing multicultural franchises. One of Brodsky's biggest professional accomplishments is creating a licensing juggernaut for preschoolers with Nickelodeon's Latina character, Dora the Explorer. In 2010, Dora celebrated its 10th anniversary and remains one of the top preschool shows on television and a symbol of empowerment, diversity and education.
Starring the world's most beloved role model for young girls, Dora has been a pioneer for other multicultural preschool properties such as two other popular Nick properties Ni Hao, Kai-Lan and Go, Diego, Go!?"Leigh Anne Brodsky represents the best of our industry with her passion for bringing people of all ages together through characters and products that entertain, enlighten, and become part of our shared cultural experience," said Charles Riotto, President of LIMA. "Her dedication and commitment to our industry and her service to our organization is exemplary and she has tirelessly led our charitable efforts.
For all of her accomplishments, we are proud to honor Leigh Anne by inducting her into the Licensing Industry Hall of Fame."?Brodsky is known as a visionary who understands the marketplace and builds successful merchandising plans that maximize potential. She spearheaded the development and growth of SpongeBob SquarePants, turning it into a licensing legend and megabrand. Additionally, Brodsky was also responsible for building the Rugrats and Blues Clues properties into huge successes.?Under Brodsky's leadership, Nickelodeon has garnered more than 35 industry awards including top licensing and Parent's Choice honors in the toy, video, interactive gaming and apparel categories.
In 2003, she was named Entertainment Marketer of the Year by Advertising Age. And in the past few years, Brodsky broke new ground, licensing her properties to healthy food categories, ranging from clementines to frozen edamame.?Earlier in her career, while at United Media, Brodsky made her mark on the Snoopy licensing business via partnerships with flagship companies including Hallmark. She built the Garfield licensing program into a multi-billion dollar retail property globally including American Greetings, Ballantine Books and Random House.
At Lorne Michaels' Broadway Video, she developed a variety of consumer products and retail programs for iconic television and movie properties like Saturday Night Live and its big screen spinoff Wayne's World, The Lone Ranger, Rudolph the Red Nosed Reindeer and Lassie. A passionate children's advocate, Brodsky is a former member of LIMA's Board of Directors and continues to co-chair LIMA's Charity Committee. Under her leadership, LIMA's ambitious five-year, one million dollar fundraising goal to benefit the Children's Brain Tumor Foundation was achieved in less than three years. She is an active board member of the TIA and CBTF.