2008 Hall of Fame Inductee
Neil Friedman, President of Mattel Brands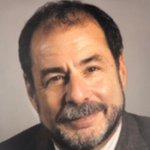 An icon of the toy industry, Neil has demonstrated exceptional contributions to licensing whose relevance continues to impact the industry today. He has been actively involved in licensing and offers a complete perspective on the industry, having taken on varying roles as a retailer, licensee and licensor throughout his 34-year career.
As President of Mattel Brands, Neil oversees all business including Fisher-Price, Barbie, Polly Pocket, Hot Wheels, Matchbox, Mattel Games, the entertainment-licensed properties and the newly acquired Radica Games portfolio. He is also responsible for Mattel Brands Consumer Products, which controls the out-licensing for all Mattel owned Brands. Under Neil's leadership, Fisher-Price introduced "T.M.X." Elmo in 2006, one of the most successful launches in the toy industry's history, generating a record-breaking first day of sales.
He is also credited with the huge success of the original Elmo toy – Tickle Me Elmo – one of the first mainstream toy hits to incorporate technology to enhance traditional preschool play. Neil joined Mattel in March 1997, following the merger between Tyco Toys, Inc. and Mattel. It was during Neil's Presidency at Tyco where he first left his ineffaceable mark on the industry as a pioneer and visionary. His focus and definitive expertise on creating innovative products, combined with strong licenses, established "feature plush" product as a key category in driving preschool licensed lines. This changed the landscape of the toy industry forever.
Neil's insight resulted in a 500% increase in Sesame Street sales and the launch of the Blues Clues line for what became the largest licensed preschool company in the world, Fisher-Price. Prior to joining Tyco in 1995, Neil served as President of MCA/Universal Merchandising; Senior Vice President, Marketing and Operations, Just Toys; General Manager, Baby Care Division, Gerber Products; President, Aviva/Hasbro, Hasbro's import division; and Executive Vice President and Chief Operating Officer of Lionel Leisure/Kiddie City.
An illustrious career – still going strong – for a man who has ensured that the toy industry continues to wow children of all ages.