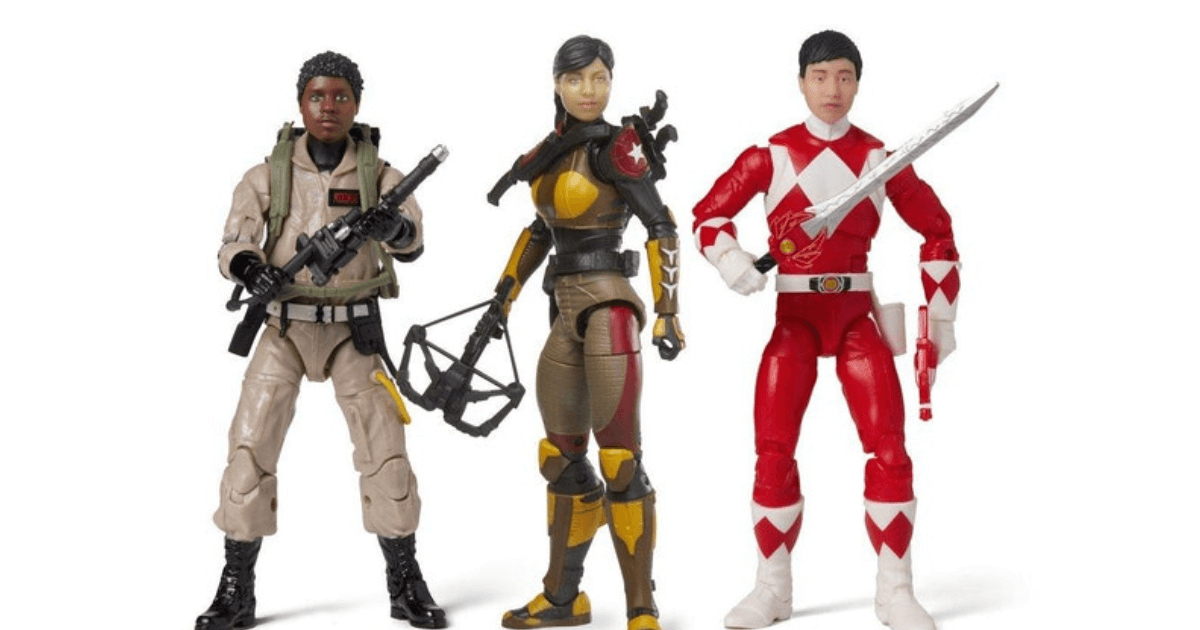 3D Printers Ink New Licensing Deals
While 3D printing has long harbored ambitions for action figures and other consumer products—the former printer supplier Makerbot had licensing deals with brands like Sesame Street and Ugly Doll in 2014 —the technology gained stronger footing producing parts for the automotive, healthcare, and aerospace industries.
Yet the combination of 3D printing and consumer products appears to be regaining its stride. 3D printer supplier Toybox signed a licensing agreement with Paramount to go with those it already has with Mattel (DC Comics), Cartoon Network, and Warner Bros. Discovery (Justice League). Toybox offers bundles that combine a 3D printer, companion app, and filament for $284 – $379. That's a huge departure from the early Makerbot printers that started at $1,000.
Hasbro, which formerly worked with the 3D printer company Shapeways, will launch the Hasbro Selfie Series this fall using Formlabs' 3D printing technology to create personal action figures. For the first time, fans will be able to scan their face with a smart device using the Hasbro Pulse app and have a custom-made figure delivered to their home.
"We are leveraging 3D printing technology to engage with our fans in a whole new way," said Patrick Marr, director of model development at Hasbro.
In an effort to simplify the 3D printing process for consumers, Hasbro settled on combining mass-produced, injection-molded action figures with 3D-printed heads and hair for a complete product. The mass-produced figure keeps costs down, while the head and hair can be combined with the consumer's facial scan. For Toybox, the printer can be plugged into a power source connected to the company's mobile app and consumers can select from 3,000 images to create a model.
"Formlabs and Hasbro have been working together for many years to perfect the technology and bring this type of mass customization to consumers. To bring the Hasbro Selfie Series idea from concept to reality, Hasbro reached out to us to set up a print farm utilizing our Form 3 printers and develop a new custom resin with Formlabs' material scientists to meet their production requirements," said Michael Baker, Formlabs' global communications leads. "We've gone from prototyping to end-use manufacturing, and Selfie Series represents the largest-yet foray into true mass customization at scale for consumer goods."
And, unlike the earlier generation of 3D consumer printing, the luxury fashion business has also bought in. Balenciaga is fielding 3D printed shoes that sell for $3,250 and the 3D printer company VOJD Studios is working with brands like Kenzo, Acne Studios, Louis Vuitton, Alexander McQueen, and Carolina Herrera to integrate the technology into their collections. Dior is using 3D printing for prototypes and replicas to display in their stores. And Cartier and Tiffany have added 3D printing to various stages of their production.
The 3D printing market is forecast to grow 24.3% annually through 2029 when revenue hits $83.9 billion, up from $18.3 billion this year, according to Fortune Business Insights. A previous forecast in 2017 anticipated the industry would reach $30 billion in revenue by this year.
Because the industry didn't initially explode the way many thought it would, some of the early movers in the 3D printing space shifted to industrial applications. 3D Systems sold its on-demand business to emphasize its core business of developing industrial-scale manufacturing. And Shapeways, which was merged with Galileo Acquisition Corp. in late 2021, is taking a similar approach.
"In the pipeline to actual sales it has taken a lot longer than we originally expected, specifically around the self-service [on-demand] model which was supposed to transition a customer into revenue and sales very quickly," CEO Greg Kress said. "We are now focusing our sales resources on enterprise customers, the qualification process of parts, and ultimately executing purchase orders and sales. And although that is taking longer than expected, we have a lot of opportunities in front of us."