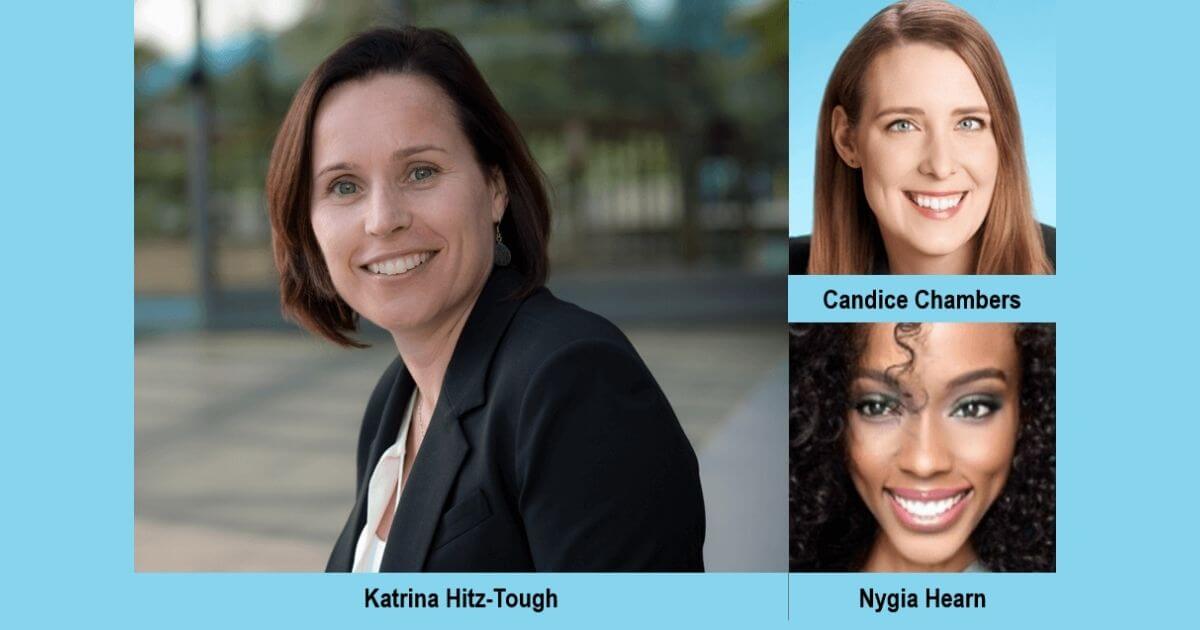 9 Story Media Group Appoints Katrina Hitz-Tough as SVP, Franchise Strategy & Marketing
Toronto, Canada – January 24, 2022 – 9 Story Media Group is pleased to announce the appointment of Katrina Hitz-Tough to the newly created position of SVP, Franchise Strategy & Marketing. Hitz-Tough will lead 9 Story's recently established Franchise Management division to drive growth for select IP in 9 Story's expanding portfolio of exciting kids' properties, including the groundbreaking animated series Karma's World (Netflix), the up-and-coming Ladybird Lu (HBO Max) and the evergreen toy-based property Colorforms. Reporting to Natalie Osborne, 9 Story's Chief Strategy Officer, Hitz-Tough is tasked with leading the new Franchise division with the goal of extending key 9 Story IP beyond the screen. She will be working closely with 9 Story's in-house Consumer Products division, led by Co-VPs Kristin Lecour and Kyra Halperin, as well as the company's Marketing, Digital, Interactive, Production, Distribution and Research teams.
Katrina Hitz-Tough is a seasoned brand, marketing and franchise management executive with 25 years of experience across industries as varied as entertainment, gaming, consumer products, automotive, consulting and non-profit. Her skill set includes specialties in brand strategy, franchise management, brand marketing, consumer insights, complex problem solving and relationship building. She's also had the opportunity to work in many parts of the world, across Africa, Asia, Europe, and North America. Prior to joining 9 Story, Hitz-Tough spent 3 years at Sony Pictures Entertainment establishing the Sony Pictures franchise group and building film-based brands such as Ghostbusters, Spiderman, and Men in Black. Prior to that she spent 9 years working for The Walt Disney Company, where she established the LEGO-Disney partnership, led franchise management for the digital portfolio, and developed consumer product brand strategy for some of the biggest brands in entertainment including Frozen, Cars, Pirates of the Caribbean, and Mickey Mouse.
Hitz-Tough joins a growing Franchise Team which includes:
Candice Chambers, recently promoted to the role of VP, Franchise Management. Chambers has been with 9 Story for over a decade in various positions across Distribution, Acquisitions and most recently as Senior Director, Franchise Management.
Nygia Hearn, hired in the spring of 2021 as Director, Franchise Management, to help lead the charge on launching Karma's World. Prior to joining 9 Story, Hearn was with WarnerMedia as Senior Brand Manager working on properties such as We Bare Bears, Craig of the Creek and DC Super Hero Girls.
"We are thrilled to welcome Katrina to the 9 Story team," said Natalie Osborne. "With our growing pipeline and team, 9 Story is well-poised to build hit brands that kids will love for generations. Katrina has an outstanding track record of establishing global franchises across multiple genres and her wealth of experience will be integral to this next phase in our company's trajectory of transformational growth."
"I'm excited to join 9 Story Media Group, an absolute content powerhouse," said Katrina Hitz-Tough. "Based on 9 Story's amazing new series, we are setup to build highly successful franchises that will resonate with kids and their parents in meaningful ways. I look forward to developing rich long-term brand strategies and experiences to drive growth for our licensing and content partners."
About 9 Story Media Group
9 Story Media Group is a leading creator, producer and distributor of kids and family-focused intellectual property. Its award-winning animation studio, Brown Bag Films, is recognized around the world for best- in-class brands such as Doc McStuffins, Daniel Tiger's Neighborhood, Octonauts, Wild Kratts, and Blue's Clues & You. The company's international distribution arm, 9 Story Distribution International based in Dublin, represents 4,400 half-hours of animated and live-action programming, seen on some of the most respected international channels and platforms. Its in-house consumer products division, 9 Story Brands, builds international entertainment brands for kids, with expertise across creative, brand marketing, and licensing. 9 Story's Creative Affairs Group creates, develops and produces award-winning branded properties using groundbreaking formative research. With facilities in Toronto, Dublin, New York and Bali, 9 Story Media Group employs 1100 creative and corporate staff.