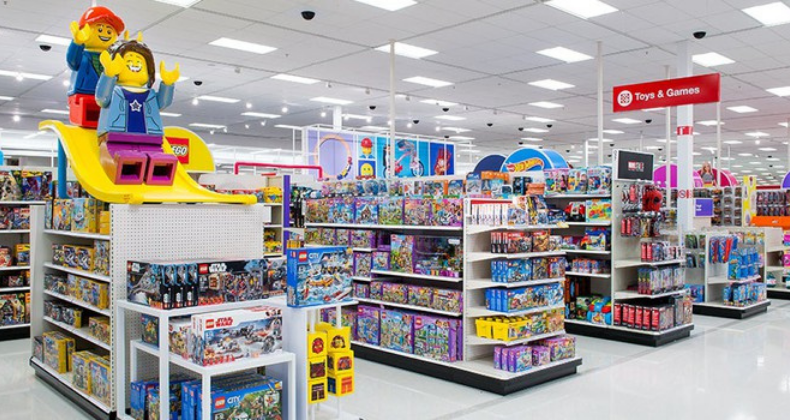 A Cautious Outlook for U.S. Toy Holiday Sales
Despite a strong year built so far on big gains in pandemic-friendly categories – i.e.  higher-priced outdoor and sports toys, games and arts and crafts that have become central to at-home activities – the U.S. toy industry is approaching the upcoming holiday season with a healthy dose of caution.
Mixed predictions
Few executives expect a continuation of double-digit revenue gains, in part because of the postponement of several tentpole films until 2021. If toy sales end the year "flat or up a couple points that would be a victory" given the uncertainty surrounding the market, says PlayMonster President Tim Kilpin.
Others are more optimistic. "We believe the outlook improves from here," Hasbro CEO Brian Goldner said when the company released Q2 results – which showed a steep revenue decline — in late July. "We expect the environment to improve in the third quarter and set us up to execute a good holiday season."
Of course, the state of the economy – i.e. unemployment, diminished wages, etc. – and the arc of the pandemic will have a profound effect on all holiday business, including toys.
FOB? Not so much
The lack of confidence in how the season will play out is apparent. "Retailers don't have that sense of security that all of a sudden, things are going to open up and it's going to be a great holiday," says another toy manufacturer. "We are taking a lot of our own inventory risk to support what we hope is going to be a healthy fourth quarter… In the past, retailers with healthy appetites would bring in their products FOB. Now we have taken on a lot of that risk because retailers don't know where things are going to be in the next three months, and they want to remain flexible."
Everyone is adapting. Walmart, for example, turned its normal in-person toy testing program into a virtual exercise in developing its list of top toys.
The holiday sales season is expected by many to begin in earnest next month due partly to Amazon moving its Prime Day to October.  And the toy industry hopes it will continue a strong first eight months, when U.S. toy sales jumped 18% through Aug. 29 to $11.9 billion, according to Juli Lennett, VP and Toy Industry Advisor at NPD.
Sales of games increased 43% — for example, when Funko launched its Elf Snowball Showdown card game online for pre-orders (delivery in October) last month, demand outstripped supply for a product that wasn't expected to hit peak sales until late November, says Funko President Andrew Perlmutter — while those of outdoor and sports toys jumped 30%.
Earlier promotional pricing
Sharp pricing likely will start earlier this year; many merchants typically seek to draft off Prime Day with promotional pricing of their own value-conscious consumers might seek out their targeted toys earlier rather than waiting for late-season price drops, which has been the case in previous years. As evidence of the earlier start, the pre-order price for Funko's Elf card game ranged from $5.95 at Game Nerdz to $9.90 at Hot Topic.
"Historically, most households waited until that last paycheck to make purchases, but I don't see that happening this year," says Lennett. "Because of COVID, I can't imagine people wanting to be in line that last weekend before Christmas and standing next to people in 30-minute lines. I think people's shopping behavior is going to be the big story — what they are going to do and whether they will start shopping earlier."
Boosting evergreens
Evergreen properties are expected to continue to fill the void left by the paucity of film-related items. Funko typically generates 40-50% of its revenue from evergreens– it has 1,100 licenses – but that jumped to two thirds (66%) of sales in the second quarter, Perlmutter said when the company released financial results.
"We are expecting consumers to be cautious this holiday season and we are focusing on making basic evergreen toys with proven appeal and proven play patterns," Jakks Pacific CEO Stephen Berman said in releasing second quarter results.
And a big part of that business likely will be done online and through large retailers. Online sales, for example,  accounted for 30% of Mattel's and Hasbro's Q2 revenue, up from 20% a year earlier.
"The sales [of toys] at mass retailers have been good up until this point and they are continuing to buy and plan accordingly," says PlayMonster's Kilpin. "But a lot of the specialists took a hit during the lockdown.  We have seen that business come back. But we are concerned that some portion of that channel will be hurt and we just don't know what that will look like. Some of them are seeing traffic and sales increase, but it's not everybody."