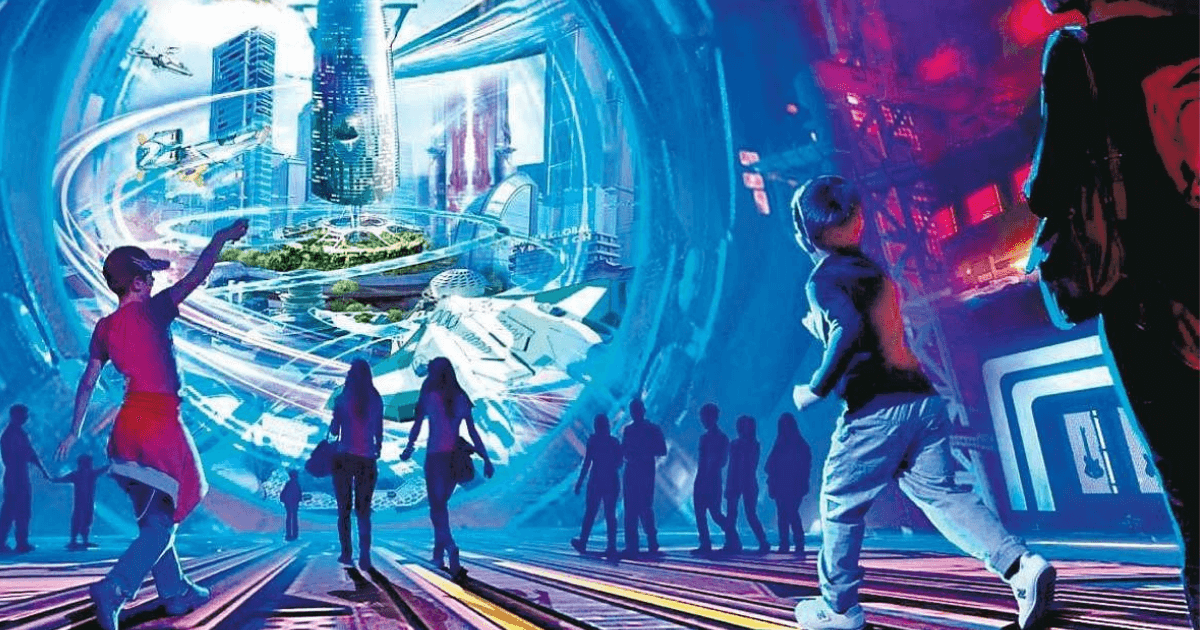 A Virtual Land Rush; Staking a Trademark Claim in The Metaverse
A virtual land rush is underway in the metaverse forcing brands to stake new trademark claims to ward off would-be infringers.
The move has been underway since last year, but has picked up speed in recent months as opportunistic companies race to get there first be it with NFTs, in-game worlds or 3D virtual real estate. These companies are wagering that the first-come, first-serve strategy that accompanied the rise of the Internet can be applied to virtual IP as well.
And like the Internet, the technology has jumped ahead of branding and trademark protection, posing a challenge for the licensing industry. Part of that challenge is that the metaverse covers a lot of ground ranging from gaming (Fortnite, Roblox, NFT-based The Sandbox and others) to real estate, where on Decentraland people buy virtual plots of land as NFTs on the platform. Sandbox also launched late last month with a virtual music theme park and concert venue with Warner Music. Then there's the more exclusive Bored Ape Yacht Club (BAYC) that includes 10,000 NFT avatars and where the minimum cost of entry for an NFT is $224,000. It's attracted the likes of Jimmy Fallon, Paris Hilton, Steph Curry and Eminem.
"From a licensing standpoint, it's how are we going to enable commerce shopping in the metaverse and how is that going to work and are brands going to be involved," Jed Ferdinand, Partner at Ferdinand IP Law Group. "Companies were slow to the game" in terms of registering trademarks and "a few of the bigger ones have been proactive. But until recently there was a lot of open space for people to jump in with brands and companies are just now catching up."
Those companies that are jumping in are taking a variety of approaches. Some examples are Nike (Nikeland) and Gucci (Gucci Garden) working with Roblox to create "worlds" for users to both explore the brand and buy goods. Those worlds also can be used to monitor for potential trademark infringement, licensing industry executives said.
"It's another licensing strategy where brand owners can look at the marks if they are part of the platform and supervise it appropriately," Pamela Deese, a partner at the law firm Arent Fox, said. "That way they can see if there are royalties that can be generated and can go through the typical analysis. It can be done in a preventive strategic way rather than having to constantly sending [cease and desist] letters to companies that are using their marks."
A strategic approach is important given that many companies are only now moving to establish a virtual presence for their brands. In some cases, companies have been slow off the mark. In November, two trademark applications were filed with the U.S. Patent and Trademark Office by third parties for Gucci and Prada logos for metaverse-related applications including downloadable virtual goods, and virtual worlds and clothing. Prada moved into the virtual space last month in partnership with Adidas, which minted the fashion brand's first NFTs.
To be sure, the rush to metaverse has created new sets of trademark applications and legal actions. The fashion brand Hermes sued artist Mason Rothschild after he sold a Birkin-inspired bag NFT artwork for $23,000. Some brands in seeking to protect their IP, are partnering with the platforms in a relationship where both benefits.
"Some of my clients want to marry shopping and metaverse and they know they need to partner with brands to do that," Ferdinand said. "They need the use case to be part of that world and it is going to take the brands to get on board to do that. The brand license will be an important part because there is the platform, the brand and the service provider who works behind the scenes to marry the two."
In forming the partnerships, brand owners are filing trademark applications with the U.S. Patent and Trademark Office under six different classes. So far much of the action has focused on three classes: 9 (apps, VR/AR goggles and other wearables and downloadable software to enable the metaverse); 41 (entertainment services); and 42 (computer services for creating online communities to access the marketplaces and for digital assets, NFTs and metaverses), industry executives said.