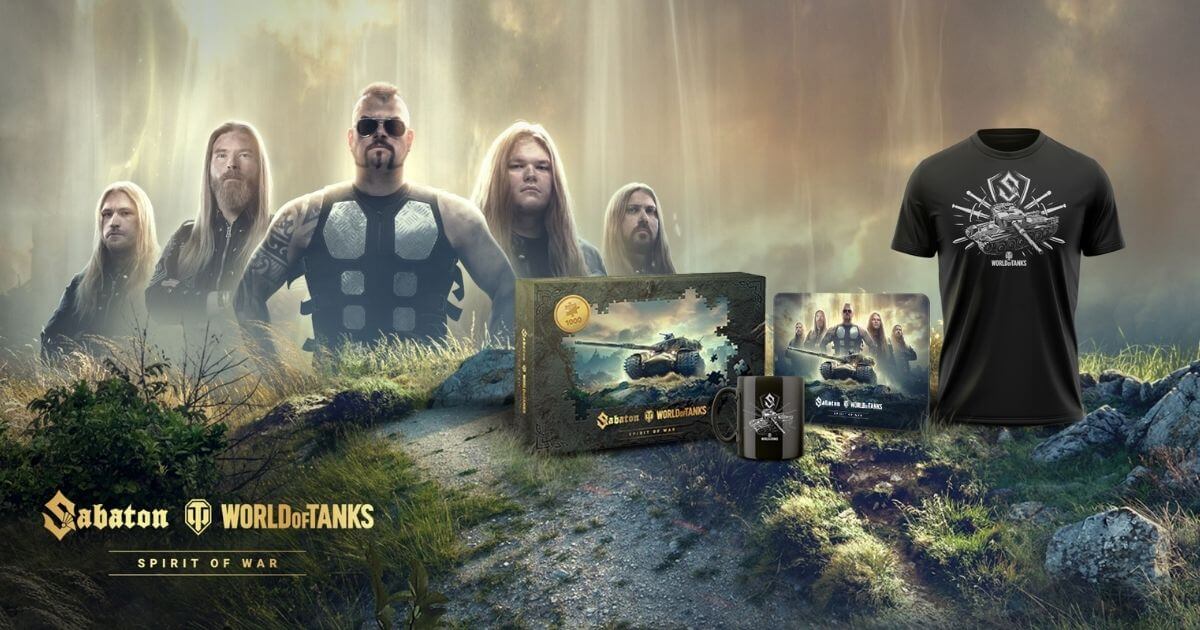 An Epic Collaboration: FS Holding Releases a Collection of Merch from 'World of Tanks' and 'Sabaton'
One of the first collections of WP Merchandise (part of FS Holding) was plush tanks and pillows under the Wargaming license. But the sky's the limit to our plans. Now FS Holding continues active cooperation with the developer of the famous WoT: we are expanding the product line with goods in collaboration with Sabaton.
Fragstore network has already launched the sales of a limited line of branded products for World of Tanks fans. T-shirts, mugs, and puzzles are available for the audience. The collection was released in collaboration with the Swedish heavy metal band Sabaton.
An exclusive line of merch is dedicated to a special event "Spirit of War", which recently took place in the World of Tanks. The soundtrack to the event was "Steel Commanders" by Sabaton.
WoT fans can already buy branded pads with a special Speed ​​coating for easy and accurate mouse sliding. Not only you can choose different prints, but also sizes – L and XL.
Exclusive clothing fans can choose between two stylish prints made on quality black T-shirts. The size ranges from S to XXXXL.
During the long autumn battles, WoT fans will be able to hydrate with 310 ml ceramic cups available in black and orange.
Exclusive puzzles with 1000 elements are also available for game fans. It is believed that it's best to collect these puzzles with the latest Sabaton album on repeat.
Let us remind you that games', esports', comic books' and anime fans can buy the official license merch of popular universes and franchises in Fragstore online and offline stores.
In Ukraine: https://fragstore.com.ua/
In Russia: https://fragstore.ru/
Global: https://fragstore.com/ 
Now at its factory in Ukraine, WP Merchandise is developing an updated collection of plush tanks, which will be released in early 2022.
About WP Merchandise!
WP Merchandise is a Ukrainian manufacturing company and a part of the international FS Holding, which in 2020 merged its assets with TECHIIA Holding. We are experts in product groups for fans of video games, movies, comics, and esports because we have been developing in this niche together with other holding companies since 2006. Today, WP Merchandise's portfolio includes official plush collections of such brands as World of Tanks, Dota 2, Assassin's Creed, Mortal Kombat 11, Tekken, SoulCalibur, Dark Souls, and DC Comics.