Assembl Partners Bundaberg Rum With Ice Break Iced Coffee For New Nationwide Flavor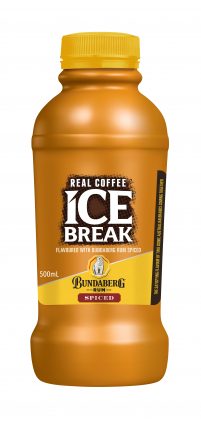 Following the successful launch of Diageo's Bundaberg Rum with Ice Break last year in the Queensland market, the brands are back together in 2020 for a new limited-edition flavour, Ice Break Bundaberg Rum Spiced which will be available nationwide today.  High-res image attached for media use 
Again brokered by Australia's leading fashion, lifestyle & FMCG licensed brand extension agency, Asembl., the deal sees the partnering of Bundaberg Rum with Ice Break for a delicious tasting iced coffee beverage that will be available in Australian petrol and convenience stores as well as supermarket chains, Coles and Woolworths.
As Australia's number one rum in Australia* with 62% market share Bundaberg Rum is partnering with Ice Break, the iced coffee brand loved by Australians for over 20 years, making this a guaranteed fan favourite iced coffee beverage. 
"Last year's launch of our first partnership between Diageo's Bundaberg Rum and Ice Break was an incredible success in Bundaberg Rum's home state, Queensland.  So popular was the range that we have continued our strategic licensing roll-out for the brand with this second product launch of Spiced which will see it available nationwide in petrol and convenience outlets as well as Coles and Woolworths supermarkets.  We are incredibly proud of this second product launch and are sure it will be a fan favourite when it launches just in time for summer" said Asembl Managing Director, Justin Watson.
*IRI Values Sale; National Unweighted Market MAT 24.05.20
About Asembl
Asembl is a strategic and research driven brand extension agency with a deep understanding of fashion, lifestyle & food. We work with global brand owners to bring new licensed product & service innovations to market and brand stories to life. Working with brand owners, retailers & manufacturers our work creates millions of new touch points for consumers to experience loved brands.
Asembl is part of The Merchantwise Group and is headquartered in Melbourne Australia. For more information please visit www.asembl-brands.com