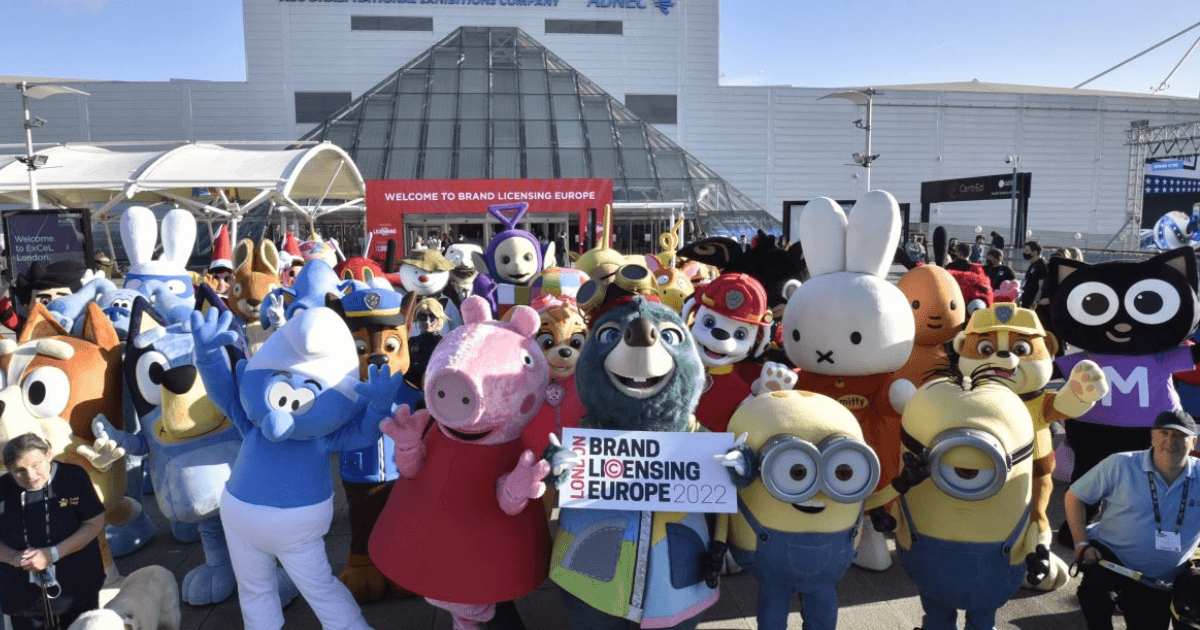 At BLE New Trends in Apparel and Sustainability Will Mix with Caution
As the licensing industry gears up for Brand Licensing Europe (BLE) next week apparel and sustainability are expected to be central to the show both separately and combined.
With apparel championing the use of sustainable materials and manufacturing, BLE will have nine, 15-minute live fashion cat walk shows over BLE's three-day run. The catwalk show will feature, among others, Mattel (Barbie), Sega's Sonic the Hedgehog and Perfetti Van Melle, the latter introducing artist Philip Colbert's collaboration with the company's Mentos candy brand.
Several apparel licensees also are staking out booth space, including Fashion UK. It will be highlighting its licensed brands along with its own apparel labels, including Onepointfive, which is the global warming target set by the Paris Convention of 2015 and is produced using recycled yarn. Onepointfive is part of Fashion UK's newly formed Mattu Brands division.
There also will be signs of licensed apparel further expanding into deals with NFT brands. For example, apparel licensee Erve last month signed a licensing agreement for Europe with Bored Ape Yacht Club NFT IP marketplace BoredJobs.com. The deal will expand Erve's licensed apparel business that already includes Disney, Marvel, Nickelodeon, Pokemon and other brands. Apparel also will be at the heart of the Brands & Lifestyle Zone where sports teams like AC Milan, FC Barcelona, Manchester City, Tour de France and others will be featured.
On the sustainability side, Products of Change will again have booth space to highlighting products and will have a catwalk show with Junk Couture featuring apparel made from recycled materials and designed and modeled by 13-18-year old students. BLE's third day will also highlight sustainability along with diversity, equity and inclusion.
Yet as BLE attendees search out new trends, caution also will be a watchword as excess inventory, price increases and shipping delays continue to be major issues. On the shipping side, there are signs of container prices stabilizing albeit, in the case of the Asia to Europe route, at levels seven times higher than 2019. In August, global freight rates fell 8% to $5,682 amid a slowing demand. And along the Asia to Europe route, rates rose 3% from the previous month to $9,929, but were down 28% from a year ago. Yet despite signs of price increases easing, shipping is still suffering "continuous delays" in Europe due to "terminal congestion, high waiting times and inland bottleneck," shipping company Maersk said in an August blog post.
"How much inventory we are going to have hasn't been clear because of the shipping delays and then you have the ongoing changes in consumer spending," said an executive at a European licensing agent. "You can propose something [to a licensor] that you believe is the best commercial deal you've got but at the same time the licensor may be thinking this is nothing like what we had 2-3 years ago. So, there is educational piece that has lengthened negotiations and the difference between expectation and reality is such that deals are taking ages to get signed on."
Faced with an array of issues, discussions at BLE will likely be more "focused on strategy" and whether licensees and licensors are "putting out another license" or "making another product because you can or is there an actual purpose" for the products?" the licensing executive said.