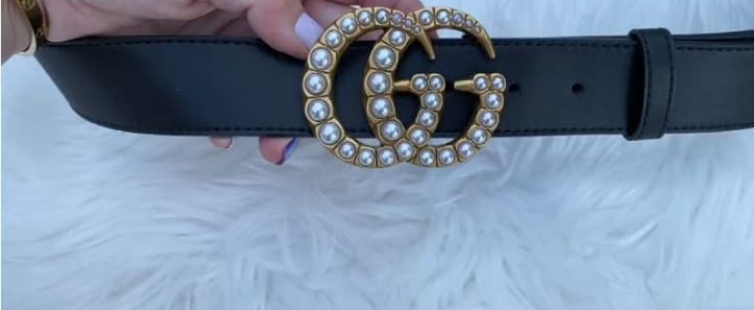 Big Battlefield for Fakes: Influencers
By all accounts, there's been a sharp rise in the amount of counterfeit merchandise being sold in and around the influencer community in recent months, and it shows no signs of abating. Forty-six percent of IP experts polled by the research firm Red Points identified social media apps and influencers as major threats for brands this year.
But the business of creating, promoting and selling fakes cuts both ways.
Wittingly or unwittingly
On the one hand, some influencers – whether wittingly or unwittingly – promote fakes. Amazon recently sued influencers Kelly Fitzpatrick and Sabrina Kelly-Krejci, alleging they used their TikTok and Instagram accounts to sell counterfeit Gucci, Dior and other luxury products on Amazon.
DHGate on TikTok has gained a reputation as a place where influencers buy counterfeit goods and then promote them in their TikTok videos. For example, 20-year-old TikTok user @TheBarbieAri, who has more than 80,000 followers, typically gets 10,000 views for most videos. But that spikes to more than 100,000 views when counterfeit items are promoted. That has recently included such items as a Dior bucket hat whose authentic version carries a $680 price tag, but was available for $20, and a Chanel card holder that usually goes for $300, priced at $7. @TheBarbieAri also maintains links for her followers to the DHGate web site.
Yet there's a flipside. Some influencers who have built their own brands are themselves being hit by counterfeiters. For example, Vy Qwaint and Chad Wild Clay, who host the Spy Ninja YouTube series that has 300-400 million monthly views, said counterfeiters are selling 3,500 unlicensed products and for every 20 branded products sold, 19 of them are fake. Artist Ross Tran, who has 1.2 million followers on Instagram, is relying on his fans to police counterfeit backpacks featuring his designs that pop up in the Philippines and other countries in the Asia Pacific region.
It's a constant battle among platforms, brand owners, manufacturers, law enforcement and anti-counterfeiting firms.  From a technology standpoint, it "is like trying to find a needle in a haystack," says Nancy Merritt, Senior Manager for Global Relationships at OpSec Security. "For influencers on social media, you have to sift through everything they are posting and they are doing that across multiple categories and brands. It is not just one product and one brand. You have to figure how to dig out the information."
For the most part, the counterfeit goods that find their way into influencer feeds are luxury items, with a heavy emphasis on apparel and accessories. That stands to reason given their aspirational nature that's a lure for young followers, many of whom may be unaware they are buying counterfeits. But if those consumers are actively seeking out content about fakes, it's only a matter of time before they starting buying them. And some influencers foster the impression that counterfeit goods are trendy and cool.
"It is actually the second generation of these issues, because it began when the Internet started and things were popping up all over the place," says Gregory Battersby, Managing Member of the Battersby Law Group. "But social media is the wild, wild west and it is very hard to police because the infringers are becoming very aggressive and ingenious."
And brand owners, cognizant of the millions of followers, must walk a fine between enforcing their IP rights and alienating potential consumers of their authentic goods, says Lara Miller, counsel and VP of Corporate Strategy at the International Anti-Counterfeiting Coalition.
"It can create dilemmas for rights holders because you are going after an individual  who may be very popular," says Miller.  "So these takedowns should include much more aggressive education [about the reasons for the action] for consumers and social media personalities. That is going to be important. Otherwise you end up looking like the big bad brand."