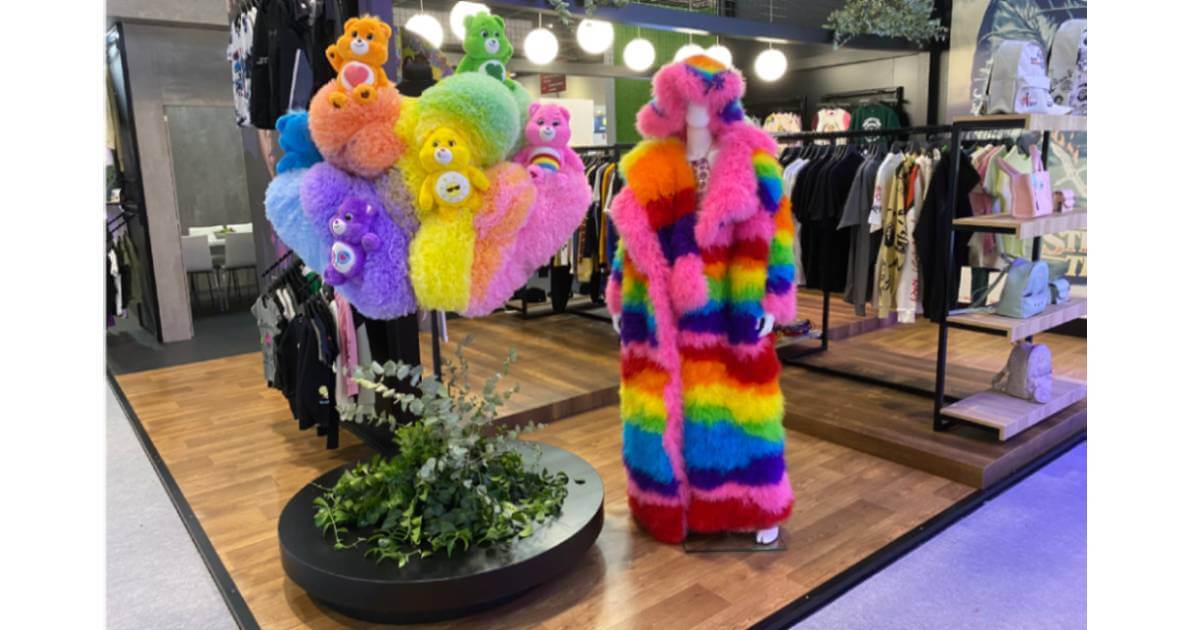 BLE 2022: Fashion and Sustainability Mix with Retail Concerns
Fashion sense and sustainability mixed with concerns about an ever-changing retail landscape at Brand Licensing Europe (BLE) in London.
While fashion has been a feature in the past—including the 2019 show—this year the focus on style came together with entertainment brands for catwalks on the show floor highlighting the latest styles from the likes of Activision Blizzard, Hasbro, Mattel, and Sega.
For many of these brands, the catwalks were an opportunity to showcase their IPs in new and exciting ways. For Mattel, it was a chance to celebrate the fashion that has long part of a Barbie brand, which has included the styles of Anne Klein, Yves San Laurent and others.
But in 2014 the brand had lost its luster, said Richard Dickson, chief operating officer at Mattel. Barbie was revived with new skin colors, hair styles, and body types, while also taking on issues like bullying and racism through the Barbie YouTube channel. Moving forward, Mattel's focus on fashion will continue to grow through limited edition offerings available through the Mattel Creations platform.
"When we allowed Barbie to get complacent about the realities of a rapidly changing world, we unintentionally failed girls, misunderstanding how valuable it was for every girl to see herself and her world reflected in her Barbie dolls," Dickson said during a keynote presentation at BLE. "Having a voice in the cultural conversation is hugely consequential for all brands."
With so much attention on the fashion category, however, ongoing issues like sustainability and retail also dominated conversations at BLE.
Retail
Rising prices, shipping issues, and excess inventory continue to weigh on retail with the outcome of the crucial holiday buying season hanging in the balance. Retailers remain cautious in buying decisions as they work through excess inventory and prepare for 2023.
At the same time, retailers are also adapting to a changing consumer. Three new consumer types discussed at the show include:
The self-sufficient frugalist who rents and returns, invests for the long-term, and lives with less.
The affluent value seeker who enjoys elevated basics and has an expanded view of well-being.
The poverty proofer who researches and prefers price over convenience.
Meanwhile, in purchasing products, 64% of consumers are hybrid shopping while 74% are researching products online to find the best price before deciding where to make a purchase (whether that's online or in store). This strategy limits impulse purchases at brick and mortar—a trend that can be offset by grouping similar products together, creating opportunities for additional in-store purchases, said Abi Wilson, buying and design manager at Sainsbury's. It's all about making the "transaction as convenient as possible," Wilson said.
Yet, even with the best of plans, the fall season will likely remain challenging for retailers and suppliers.
"This year, leading into 2023 is going to be hard," Marianne James, VP for EMEA and Asia for consumer products at Hasbro, said during the "Building a Post-Pandemic Retail & Licensing" panel discussion.
Sustainability
While much of the licensing industry has focused on applying sustainability practices from the factory floor to retail store, challenges remain in pricing as well as product and packaging design. But, in the case of packaging, the limitations around sustainable materials have actually resulted in "creative designs that show off more product," said Simon Lilley, retail and licensing director for Formula E. As for retail pricing, a 10-15% gap remains between licensed products made with sustainable materials and standard, due partly to royalties and minimum guarantees, industry executives said.
At the same time, the strong connection between teams and their fans can influence consumer habits around sustainability, said Gary Jacobson, retail and licensing director for the Tottenham Hotspur Football Club. And at major events, like the upcoming 2024 Olympics in Paris, sustainability objectives can be built into agreements with partners and venues, he said.
But when courting the youngest of consumers—preschoolers—it's best to avoid talking about sustainability directly, and instead approach it in a positive way that makes sense to a young audience, said Catrina O'Brien, head of retail EurAsia – licensing consumer products for Hasbro. The toyco recently deployed the Peppa Pig character to promote World Oceans Day in partnership with the Cleaner Seas Project and has plans to expand its sustainability efforts to other brands.