Brand Owners Look to the Feet to Build the Buzz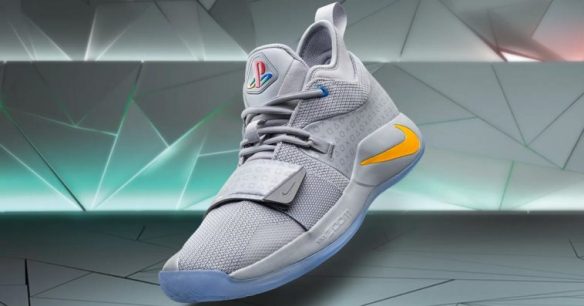 How do you build the buzz? For a growing roster of entertainment brands and even corporate properties, it's gotta be the shoes.
An increasing number of footwear suppliers and IP owners are finding common ground in limited-edition collaborations that play to fan bases and collectors alike, while also seeking to gain a broader audience with a brand story.
The story behind the brand is becoming more important as a growing array of collaborations clamor for attention.
For example, Nike's recent collaboration with Netflix for "Stranger Things" was based on its Cortez style sneaker that is featured in the streaming series (which launched its third season on July 4) that was popular in the 1980s, the era in which the series is set. And mobile shopping app NTWRK featured a Wallabees effort involving brand owner Clarks and the rap group Wu Tang Clan to mark the last year's 25th anniversary of the group's release of "Enter the 36 Chambers" that mentioned the shoes in a song. And, in the past few months, there have been the pairings of Adidas and HBO's "Game of Thrones", Puma with Mattel's Barbie and AMC Network's "Walking Dead", rapper Post Malone and Crocs, and Team SoloMid Fortnite player Ali "Myth" Kabbani and Vans.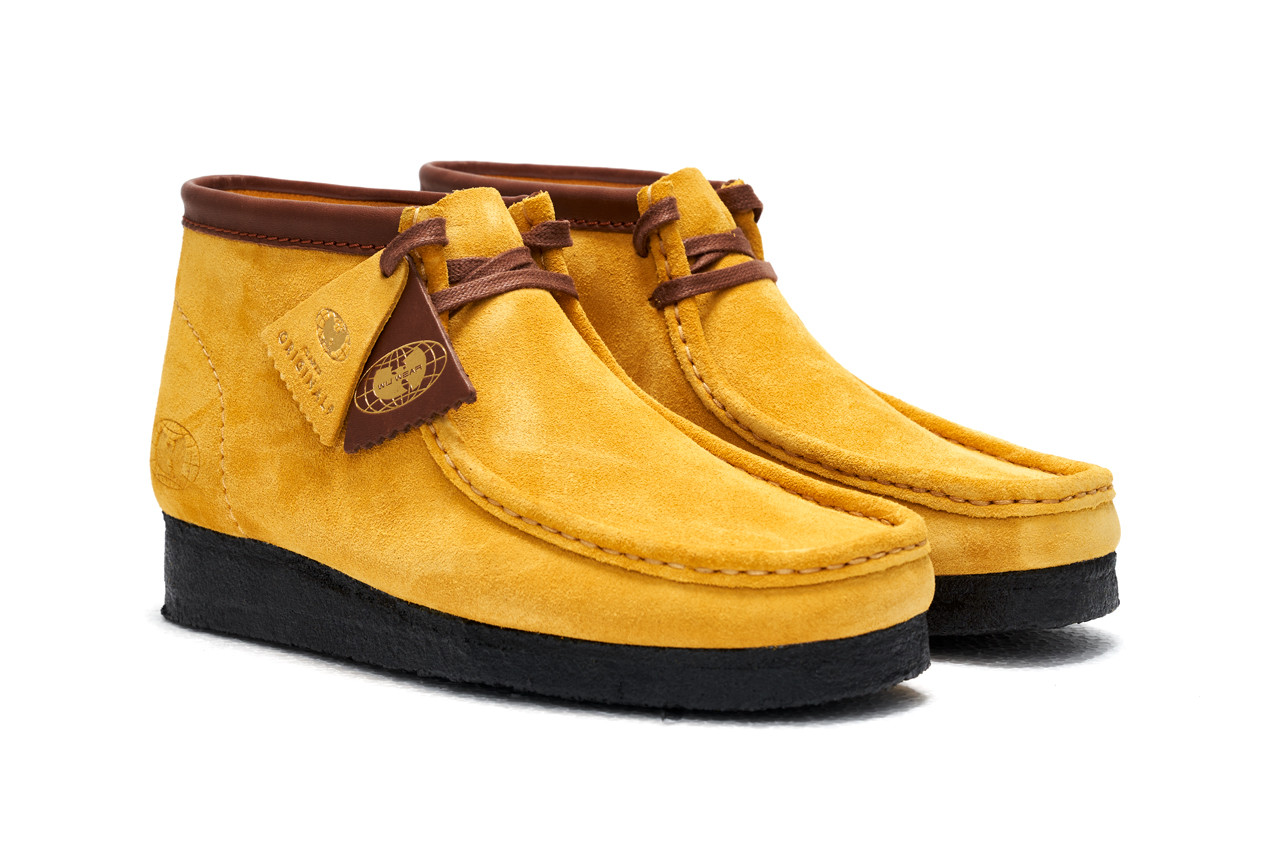 "The best collaborations work for one of two reasons—there's an obvious natural fit for both brands or an intriguing opposites attract scenario. They help you connect with consumers who follow a specific brand, retailer or designer, and in turn expand your appeal and perception," says Jeremy Saul, managing director of global licensing and strategic partnerships at Skechers. "But with so many brands eager to pair up right now, you have to create an appealing style and break through the noise with the appropriate marketing and execution. Done right and with a relatable story, a collaboration can be a 'wow' moment for consumers and your brand."
Those stories are typically short — running from a couple days to a few months in typical quantities of 5,000-10,000 pairs that quickly sell through. That compares to the 200,000-300,000 pairs typically manufactured for major collections, says NPD analyst Matt Powell. And while the collaborations are a small portion of a U.S. market that produces $42 billion in annual footwear sales at retail, they can have an outsized influence.
Their value is designed to run far beyond the revenue, generating impressions (viral and otherwise) on social media platforms. "I don't think Netflix is motivated by the actual shoe sales, but the press and user-generated content around the promotion potentially propels subscriptions and viewership" of a new season of 'Stranger Things,'" says Aaron Levant, CEO of NTWRK, a site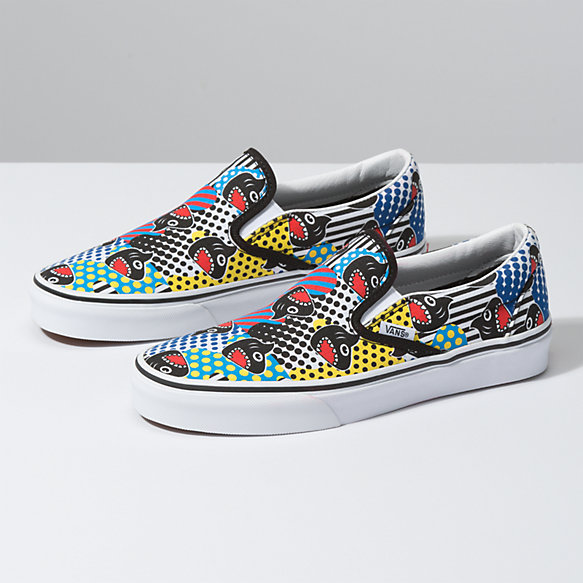 which specializes in combining exclusively developed entertainment content with extremely limited edition merchandise. By the same token, he says, a footwear brand such as Adidas gains by the association with "Game of Thrones," which offers a marketing and communications platform to reach a desirable audience.
Similarly, Discovery Communications' recent launch of Shark Week footwear with Vans served a "dual purpose," says Discovery's Carolann Dunn. While it caters to the show's superfans, it also "drafts" off the general appeal of the Vans brand to perhaps extend it to one who also is a "collector looking for something new."
For footwear specialty chains, the collaborations are a device to attract younger consumers who might be more apt to spend their money on a new gaming console or an experience than a pair of sneakers.
The boutique-like, limited edition pop-culture-driven strategy adopted by some retailers is further fed by unexpected product previews. Fans of rapper Travis Scott were quick to spot him wearing "Cactus Jack" Air Jordan 6s when he hit the stage for the NFL Super Bowl halftime show in February, well in advance of their expected release this summer.
"You have to incorporate the interests of the consumer into the footwear in order engage them," says a buyer for a major footwear chain. "We have to go beyond the traditional methods of releasing [new lines] in stores and expecting consumers to walk in and buy them."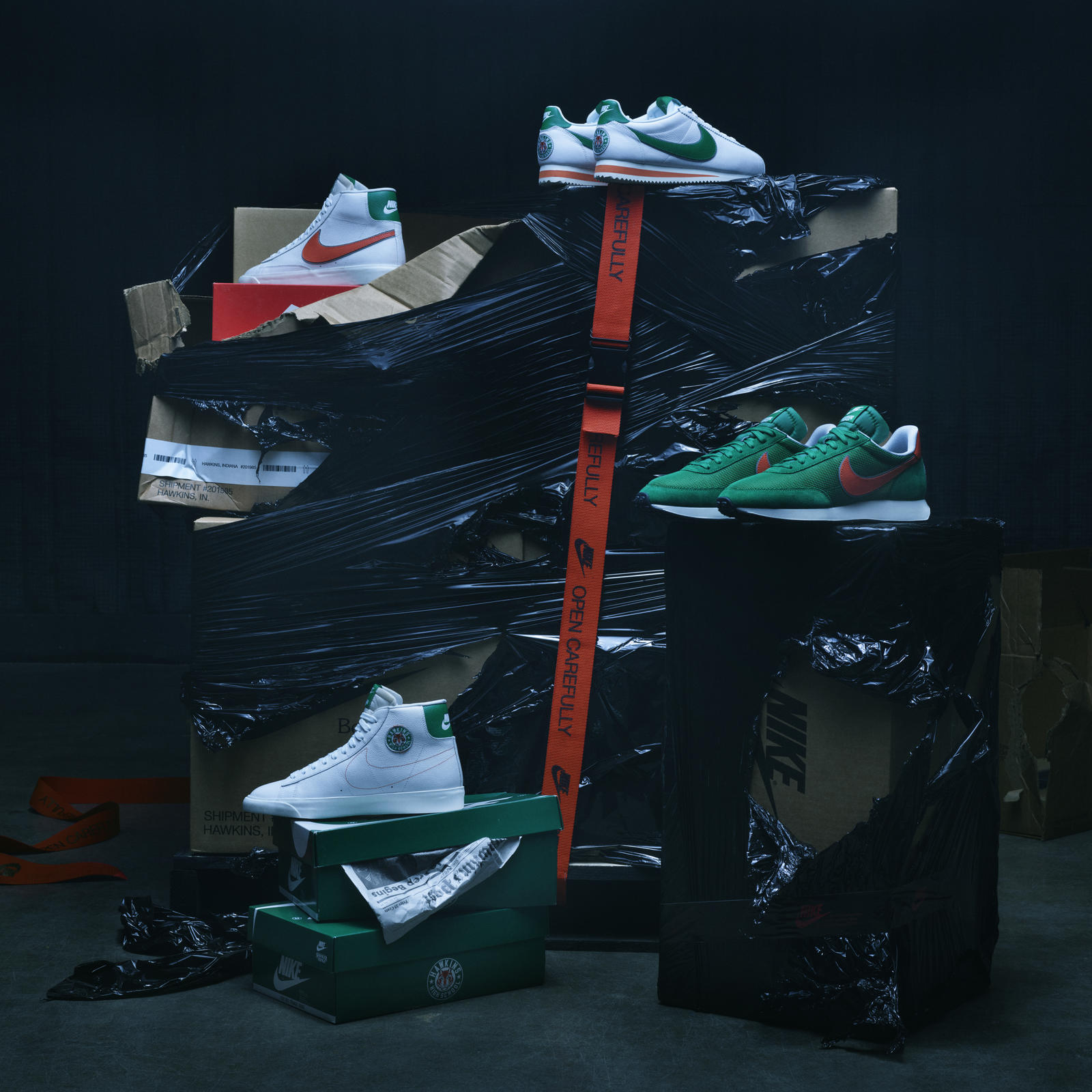 With the rise of athleisure, athletic footwear is becoming more about fashion and less about function. That market shift is coupled with shoe manufacturers increasingly using existing models from within their core lines for collaborations, which can cut production time on a limited edition to 3-6 months from the 12-18 months needed for an entirely new product.
Kraft Heinz paired with Philadelphia-based sneaker designer and manufacturer Rich Franklin to produce basketball shoes "inspired by" Kraft Heinz's Planters Peanuts' "Mr. Peanut" mascot. They sold 1,200 pairs of Crunch Force 1 over three days in late June for $170 on the curnchforceone.com web site.
"The aesthetics of a shoe are more important now than the actual functions of it," says the footwear chain buyer. "In years past the market was performance driven. It is a different audience now and you get more credit for visual components. While the technical aspect is still very important, we just haven't seen the innovation to the point where it is something that can stand on its own."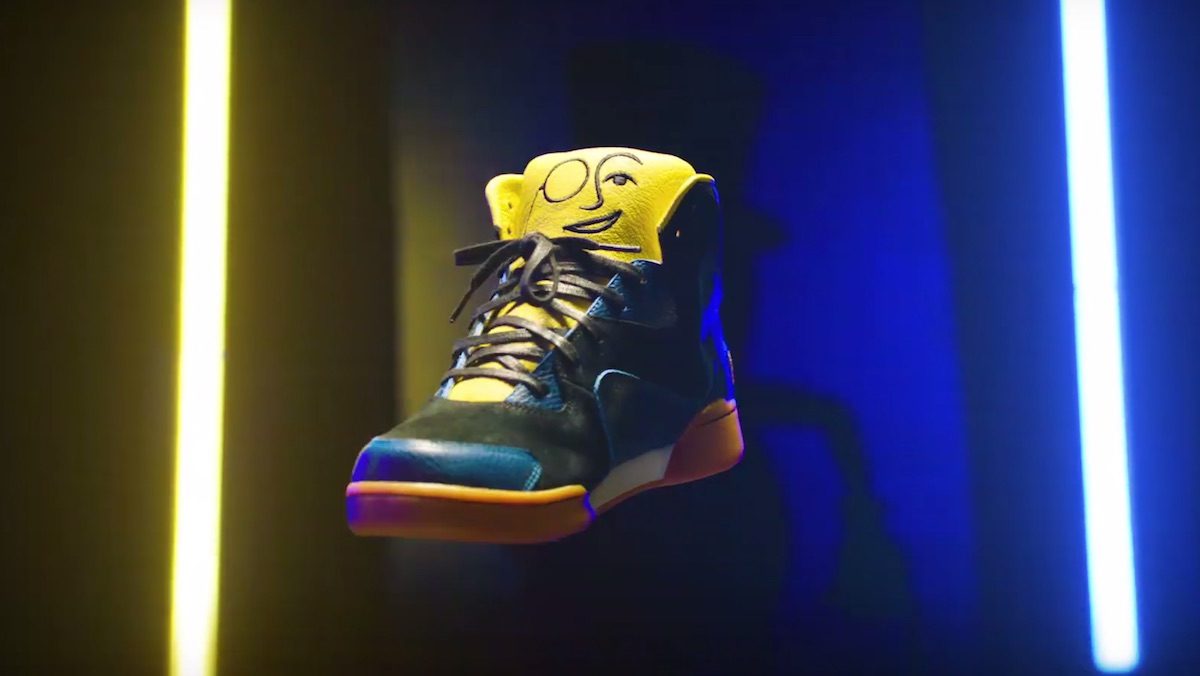 NPD's Powell agrees, citing a "lull" in advances in performance footwear technology. "People aren't buying true running or basketball shoes to wear in the street," says Powell. "What is in vogue right now is footwear that is athletically inspired, but not necessarily intended for sport. Most collaborations fall into that bucket."
Many of the collaborations are at retail prices of $100 or more, owing largely to higher manufacturing costs associated with shorter production runs. For example, Nike's standard Cortez sneaker sells for $65. A "Stranger Things" version retails for $120 on Nike.com, the only place where it is available. Adidas' most recent release of Game of Thrones sneakers was priced at $180 when it launched in late May.
But those retail prices pale alongside what limited edition sneakers can fetch on re-sale web sites such as StockX and Stadium Goods.
For example, on StockX — an exchange for buyers and sellers — Nike's Hawkins High (the fictional high school in Stranger Things) basketball shoes were priced at $239, up from the $120 that Nike was charging on its own web site. And the Nike Classic Cortez was at $180, up from $120. On Stadium Goods, Adidas Ultraboost Game of Thrones sneakers were at $350, while on Footlocker.com they were at $180.
The resale market has kept some limited edition collaborations from expanding into a more widely distributed lines at lower prices, says Powell.
"I think brands are missing an opportunity for more broadly commercializing these products," says Powell. "But they feel they don't want to hurt the value and the heat the resale market brings, because if a consumer knows that a shoe is going to come in a [lower priced] commercial version, it is going to hurt the value of that market."
Contacts:
Adidas, James Carnes, VP Global Brand Strategy, 971-234-2450
Discovery Communications, Carolann Dunn, VP Consumer Products Licensing, 212-548-5759, carolann_dunn@discovery.com
Kraft Heinz, Maya McDonald, Social Media Manager, 412-456-5700
Netflix, Tara Sinclair, Global Business Development, tsinclair@netflix.com
NPD, Matt Powell, Senior Industry Advisor Sports, 609-430-4609, matt.powell@npd.com
NTWRK, Aaron Levant, CEO, aaron@thentwrk.com
Puma International, Evy Bronneberg, General Manager and Global Head of Licensing, evy.bronneberg@puma.co
Skechers, Jeremy Saul, Managing Director Global Licensing and Strategic Partnerships, 310-750-3239, jeremy.saul@skechers.com