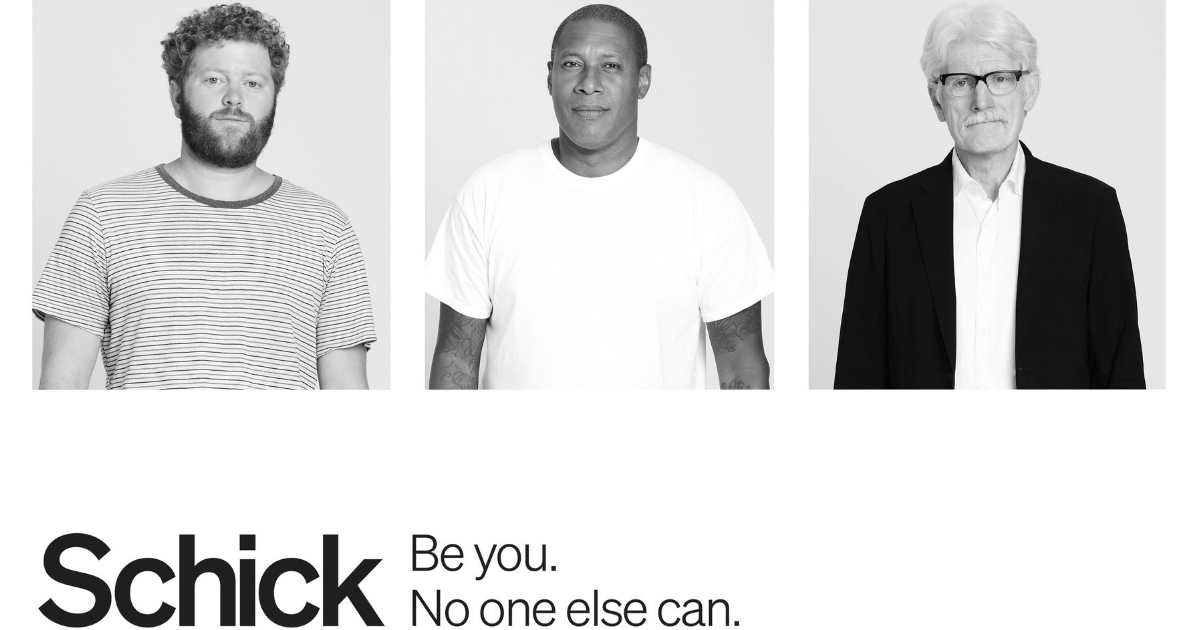 Brandgenuity Extends Schick into Men's Grooming Products and Accessories with Licensee Capture Accessories
Launch of Schick grooming tools and accessories expected in 2023
New York, NY  – Brandgenuity announced today that the agency has brought together the Schick brand and leading licensee Capture Accessories to develop and launch a line of men's grooming accessories under the trusted Schick name which will complement Schick's strong shaving portfolio of products.
Capture Accessories manufactures and markets a wide range of grooming tools, hairbrushes, mirrors and toiletry cases for mass market, drugstore, specialty beauty and online distribution. The company holds successful licenses including FILA.
"We are thrilled to welcome Capture Accessories to the Schick family at such an important inflection point in the category," said Amanda Alvarez, Senior Brand Manager at Schick, an Edgewell Personal Care brand. Men's shaving behaviors have changed dramatically in the last few years and Schick continues to evolve their portfolio to ensure they meet a wide range of unique grooming needs. Added Alvarez, "This licensing partnership will help us celebrate our consumers diverse needs and give them the all the tools they need whether they choose to be clean shaven, wear a mustache, sport a beard, or anything in-between."
Schick has been a leading player in men's shave for over one hundred years. The company manufactures and markets a wide range of shave systems, disposable razors, and trimmers. Schick products are sold at mass, drug, grocery, and e-commerce channels.
The partnership between Schick and Capture Accessories was brokered by Brandgenuity, exclusive licensing agency for the Schick brand.
"The current shopping experience in these categories is ripe for innovation, Schick is the perfect brand to tell a more compelling story at shelf," said David Gindi, Senior Vice President of Capture Accessories. "Our R&D team is working on creating unique products that will give men the tools they need to truly express their individuality. We are all so excited to get started."
Capture Accessories expects the first line to launch in 2023 and will be sold at mass, drug, and e-commerce channels.
For product inquiries please contact David Gindi at dgindi@captureaccy.com.
About Edgewell Personal Care
Edgewell is a leading pure-play consumer products company with an attractive, diversified portfolio of established brand names such as Schick and Wilkinson Sword men's and women's shaving systems and disposable razors; Edge and Skintimate shave preparations; Playtex, Stayfree, Carefree and o.b. feminine care products; Banana Boat, Hawaiian Tropic, Bulldog and Jack Black sun and skin care products; and Wet Ones moist wipes. The Company has a broad global footprint and operates in more than 50 markets, including the U.S., Canada, Mexico, Germany, Japan, the U.K. and Australia, with approximately 6,000 employees worldwide. [i][i] SCHICK, WILKINSON SWORD, EDGE, SKINTIMATE, STAYFREE, CAREFREE, O.B., BANANA BOAT, HAWAIIAN TROPIC, BULLDOG, JACK BLACK and WET ONES and associated word marks and logos are trademarks or registered trademarks of Edgewell Personal Care LLC (or an Edgewell affiliate company) in the United States and other countries throughout the world. PLAYTEX is a registered trademark in the United States and other countries of Playtex Marketing Corporation and is used under license.
About Capture
Through our collection of brands, Capture Accessories is dedicated to creating innovative products for everyone. We bring together distinctive designs, attractive packaging, and world-class brands to make beauty and personal care more accessible for you and your loved ones. Founded in 2017, our team has over 15 years of experience in the beauty and personal care industries including product development, design, sourcing, production, and sales.
About Brandgenuity
Brandgenuity is a leading global independent brand licensing agency that extends iconic brands into products, services and experiences that delight consumers, raise brand awareness, and generate revenue. The agency's clients include BMW, Church & Dwight, Sazerac (Fireball Whisky, Buffalo Trace, Southern Comfort), Dr. Scholl's, Chuck E. Cheese, Kao (Jergens, John Frieda), Mr. Kate, White Castle, NFLPA and others. Brandgenuity has won numerous industry awards. For more information, visit our website http://brandgenuity.com or contact info@brandgenuity.com.