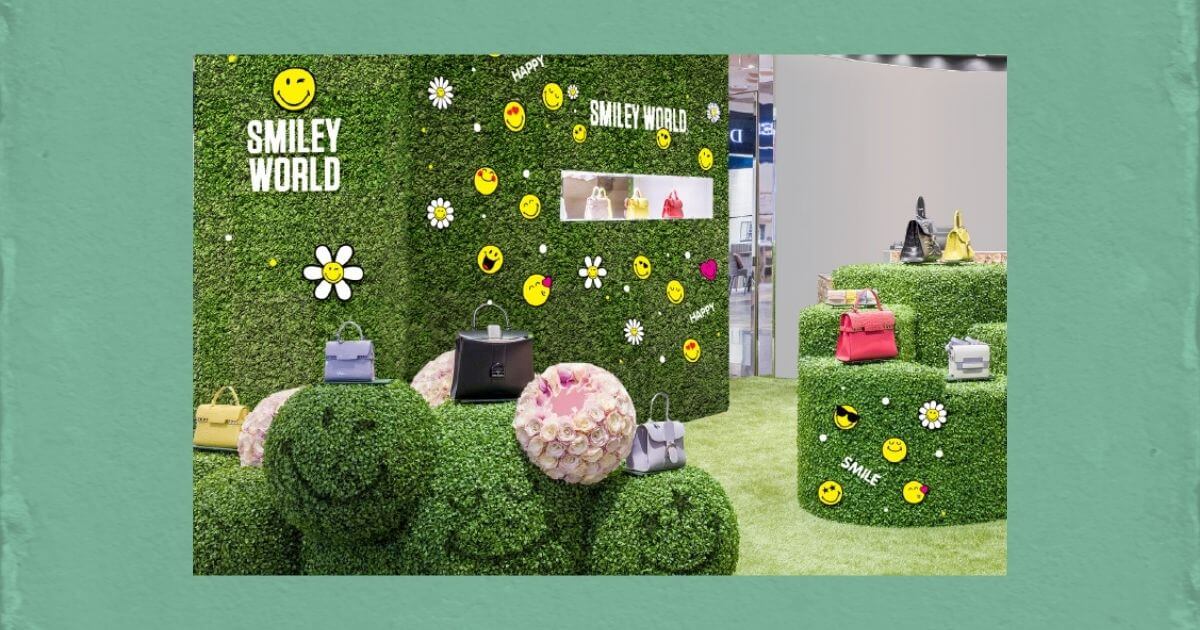 Brands Tout Sustainability as Kids are 'Voting with Their Wallets'
Sustainability continues to advance as a prominent purchase consideration, and brand owners and licensees are reacting.
Children and their parents are "voting with their wallets" when it comes to buying products that address environmental concerns, said Jonathan Watson, Chief Products Officer at the research firm The Insights Family, during a Licensing International webinar earlier this month.
Meanwhile, companies of all sorts are positioning environmental consciousness as a core corporate value. Smiley is launching an extensive "Future Positive" sustainability campaign in 2023 with up to 50 licensees as a follow-up to its 50th anniversary celebration next year where the company is  planning shop-in-shops for products in 92 department stores in 16 countries, involving 66 global brands.
Establishing guidelines
In assembling its program, Smiley identified about 1,000 companies that design and sustainably manufactured products, including 10%-20% of its more than 420 licensees. While there's no contractual language for the participating licensees, the agreements are being made with "very specific" guidelines covering everything from design and development through final production and packaging, says CEO Nicolas Loufrani.
The trend toward consumer making environmentally-conscious buying decisions (i.e.  purchasing apparel made with recycled materials or toys made from plant-based materials) comes as children themselves have become sustainability advocates, Watson said.
Kids are heard
For example, the UK supermarket chain Waitrose earlier this year stopped selling children's magazines with disposable plastic toys amid calls from children, including a 10-year-old girl, to stop the promotion. Overall, 58% of U.S. children surveyed weighed sustainability in making their buying decisions, followed by China (55%), Australia (52%) and Mexico and Brazil (45% each).
"Children are driving change with their wallets in deciding what they are buying and with youth advocacy as well," Watson said citing results from a recent global survey of 3-12-year-olds. "We saw kids have strong values and buying power themselves. More importantly they increasingly have power within the household over TV viewing, toys and other products [even in such high-ticket categories as kitchen appliances and cars]. They are the ones driving change and parents need to listen to them as well. Every brand needs to become a 'family brand,'" given that 79% of the parents surveyed take their children's concerns into consideration in making buying decisions.
Climate change/environment was ranked among the top issues in the survey despite that fact children take a more abstract view of the issue in listing concerns about animals and the ocean as motivators.  "The fact that something as big picture, abstract and long term as climate change/environment is a concern shows how seriously they [children]are taking it," Watson said.
Smiley's Loufrani acknowledges that the business and societal forces at play aren't necessarily as straightforward as they seem. "On the supplier side, some companies are very much into sustainable products, but others only see there is demand from consumers and are scared of missing a trend and not appearing to care about the environment," he said.
"For young consumers it is natural because they were born in a world where they feel they have to have these products because they want to see change. Is it a fad? Only the future will tell whether the younger consumers act as they say they will in buying sustainable products."
Other recent sustainability-related developments: