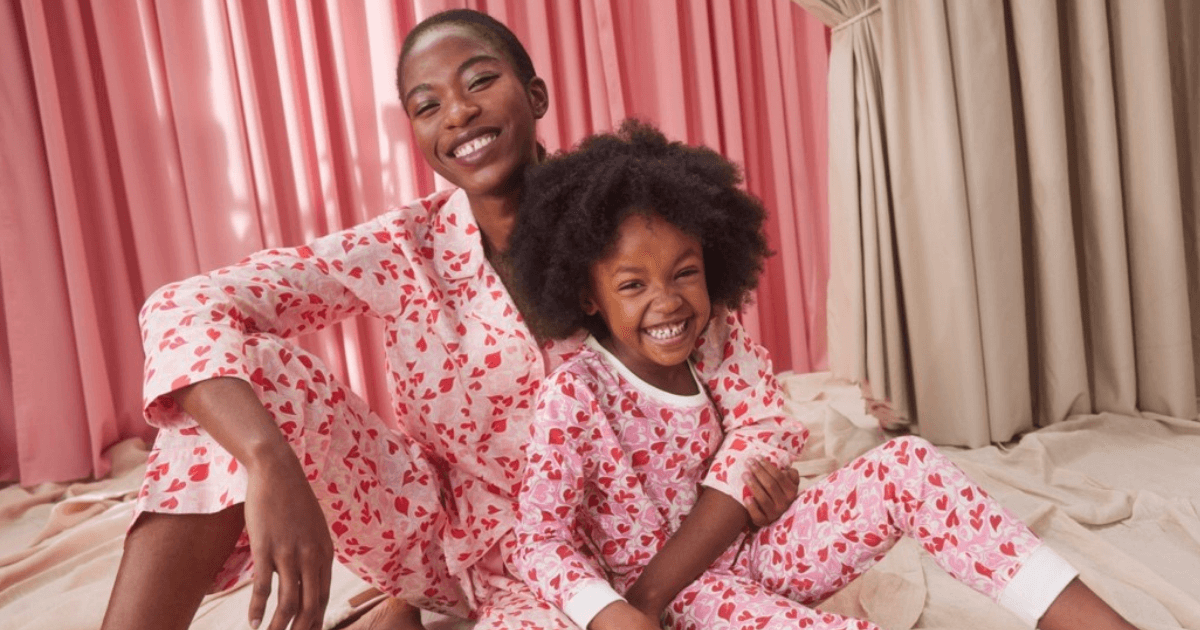 Cath Kidston Partners With Beanstalk To Extend0 The Brand Into New And Exciting Categories
London, UK – Cath Kidston, the joyful British brand with prints that spark memories and inspire everyday optimism, has appointed global brand extension licensing agency, Beanstalk, to extend its brand into new categories in home, fashion and gifting areas internationally.
The Cath Kidston brand is entwined with British culture. Taking classic items and reimagining them with a smile, the brand creates timeless products to be used, worn and loved for many years. Their hand-drawn prints, a playful twist on British classics, use their heritage to reflect, but also look forward into a bright and sustainable future.
Beanstalk will extend Cath Kidston's footprint into new areas for all the family to enjoy, with a focus on key geographic markets, developed through Beanstalk's extensive partnership network.
Melinda Paraie, CEO of Cath Kidston, said, "We are thrilled with the new partnership that leverages the licensing expertise of Beanstalk to create opportunities for our customers to experience Cath Kidston in new ways.  The expansion of our iconic print narrative into additional product categories and key global markets supports our long-term growth plan.   Through licensed extensions, the brand vision will continue to bring nostalgic meaning and joy to everyday life."
Louise French, Senior Vice President, Business Development and Operations at Beanstalk, said, "We are delighted to be working with Cath Kidston, one of Britain's best-loved brands, to extend the brand into new and creative spaces. The quintessentially British nature of the brand and distinctive print handwriting offer significant opportunities to create beautiful new products that offer additional touchpoints for consumers.  We are looking forward to working alongside the Cath Kidston team to deliver a successful international licensing programme."
About Cath Kidston 
Cath Kidston is a British lifestyle brand, founded in 1993 by the eponymous Cath Kidston. The brand taps into a playful, nostalgic feeling through its distinctive print narrative and meaningful products. A celebration of craft and heritage, Cath Kidston is driven by its deep-rooted mission to design quality products made for longevity and will accelerate its sustainable journey with new prints, earth friendly fabrics and improved production methods. Products, including bags, accessories, homewares, fashion, and kids, are distributed globally in over 40 countries worldwide. The brands mission is to inspire customers with everyday joy. 
About Beanstalk  
Beanstalk, a global brand extension licensing agency, works closely with our clients to unlock brand equity and create many of the world's most recognizable products and services. We help leading brands, celebrities, media properties, manufacturers and retailers creatively find ways to strengthen their relationship with their most important stakeholder – the consumer. Beanstalk offers a breadth of services across our practice areas, including brand representation, digital media representation (Tinderbox), manufacturer representation, consulting, creative services, legal and financial services, and royalty auditing. The company is headquartered in New York, with offices in London, Miami, Cincinnati, Mexico City and Sao Paulo, and affiliates throughout the world. For more information, please visit www.beanstalk.com. Beanstalk is a member of the Omnicom Specialty Marketing Group.
About the Omnicom Specialty Marketing Group
Omnicom Specialty Marketing Group (OSMG) aligns the growing demand for highly specialized consumer and retail marketing services with integrated solution teams consisting of the best talent to address clients' needs. OSMG provides global services that include: point-of-sale marketing and merchandise technology, field marketing and sales support, brand extension and representation; talent management; Purpose; and consulting and fundraising for non-profit organizations. Omnicom Specialty Marketing Group is part of the DAS Group of Companies, a division of Omnicom Group Inc. (NYSE: OMC), that includes more than 200 companies in a wide range of marketing disciplines, including advertising, public relations, healthcare, customer relationship management, events, promotional marketing, branding and research.
About Omnicom Group Inc.
Omnicom Group Inc. (NYSE: OMC) (www.omnicomgroup.com) is a leading global marketing and corporate communications company. Omnicom's branded networks and numerous specialty firms provide advertising, strategic media planning and buying, digital and interactive marketing, direct and promotional marketing, public relations and other specialty communications services to over 5,000 clients in more than 70 countries. Follow us on Twitter for the latest news.