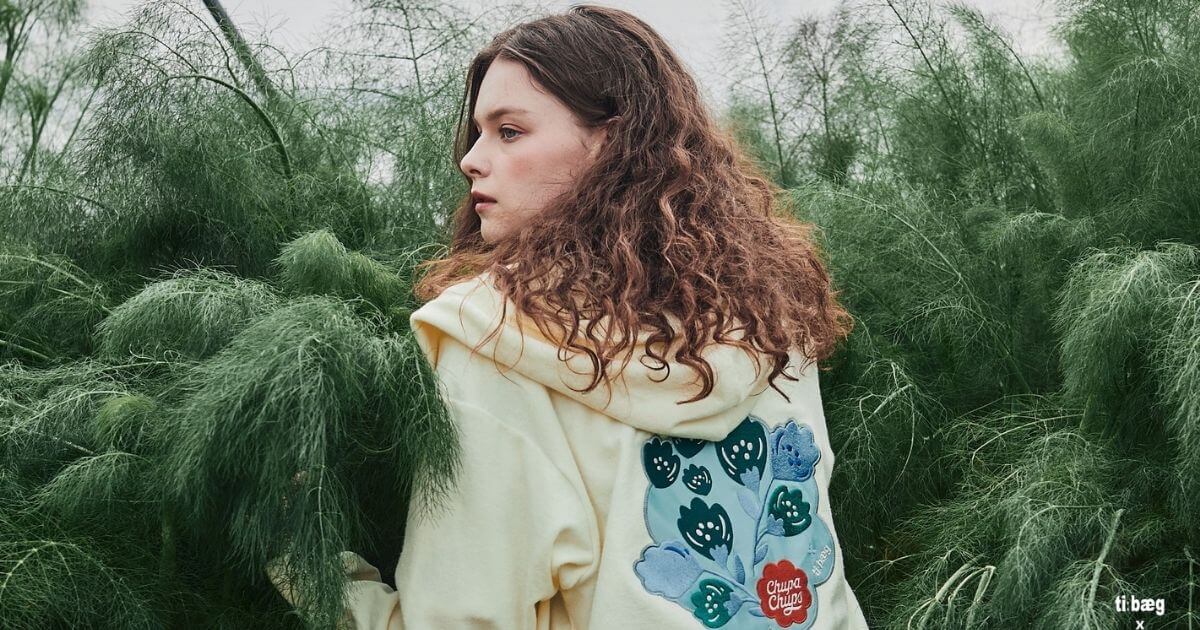 Chupa Chups X Tibaeg, The Natural Fashion Collaboration In Korea
Perfetti Van Melle just launched a new Chupa Chups collaboration with the famous Korean Designer Cho Eun-ae and the brand Tibaeg, a womenswear label very well known for its soft color blends and ephemeral look as well as its concern for sustainability.
Tibaeg has chosen Chupa Chups to add fun and freshness to their unique sensibility and to fuse its special flower pattern with the most iconic daisy logo, creating a pleasant and appealing outwear collection for women and kids.
Tibaeg have bet on comfort and casual style without forgetting the quality and delicacy and has created an amazing collection to wear in everyday life: T-shirts, jackets, shorts, dresses… all of them using soft cotton materials and nontoxic nickel zippers.
The Chupa Chups x Tibaeg collection is already on https://tibaeg.co.kr and will be launched on brick and mortar shops next 14th June.
Let yourself be amazed and captivated by this unique Chupa Chups collection! 
ABOUT PERFETTI VAN MELLE GROUP:
The global confectionery group Perfetti Van Melle is a privately-owned company producing and distributing candies and chewing gum in more than 150 countries worldwide. It owns many much loved brands such as Mentos®, Alpenliebe® and Chupa Chups®. Perfetti Van Melle is always striving to create innovative treats and a better future for its consumers.
Perfetti Van Melle also unlocks the power of several of its most popular brands through a successful licensing program: Mentos®, Chupa Chups®, Airheads®, Frisk®, Brooklyn®, Smint®, Fruittella® Alpenliebe®and Big Babol® all have sweet or fresh lifestyle oriented programs in key markets across the globe. By merging art, fashion, pop culture and candy, the brands' style guides offer original creativity to develop an ever-expanding universe of exciting lifestyle products, brand and retail experiences.
Moreover the Chupa Chups® and Airheads® brands offer the opportunity to take their characteristic and unique flavour profiles to selected categories in the food and beverage aisles with leading FMCG partners.
Chupa Chups® has been conquering the heart and taste of kids and teens since 1958. The brand has become world famous for its round lollipops in many flavours and the flower shaped logo which was designed by the famous artist Salvador Dalí in the late sixties. Today the brand launches novelties in more than 130 countries in a sustainable manner.
Based on the brand's strong personality and identity, a vibrant pop style has been developed for licensing that is always on trend. The forever fun style guides offer endless possibilities to create colourful lifestyle products and a one of a kind brand experience all over the world.
Chupa Chups®' characteristic flavour profile is also ideal to bring credibility and to inspire innovative food and beverage products that never fail to stand out on retail shelves.