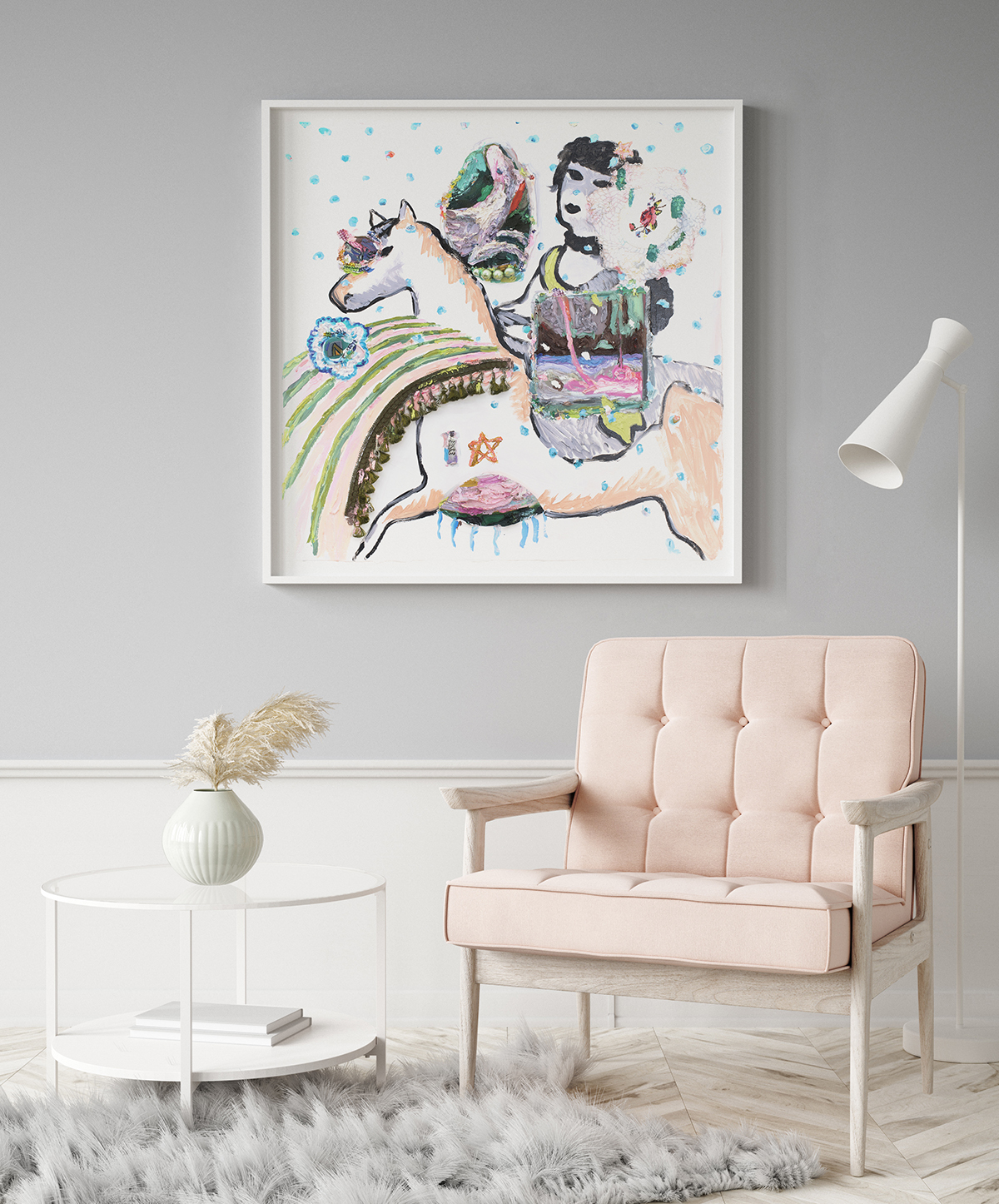 Contemporary Artist Annelie McKenzie Expands into Licensing World
New Art Brand Launches and Now Available for Partnering
Los Angeles, California (November 13, 2019) – Painter Annelie McKenzie brings her playful contemporary artworks into the world of licensing and design. Formerly reserved for the gallery, McKenzie's colorful impasto paintings are now available to make everyday products into best-sellers. Expressive abstracts, messy florals, along with figurative elements such as bows, dolls, and horses are featured in her designs. She is known for her loose hand and maximalist style using oil paint, chalk, watercolor, collage, and gel pen.
McKenzie's mission is to combine the traditions of fine art with decorative craft by presenting her paintings in both the exclusive gallery world at the same time as having a presence in domestic product space.
"I am very proud and excited to make my artwork available to more people. Branching out into the licensing world is the perfect extension of my art practice. For example, I once made several "wall paper paintings" for a gallery exhibition but now hope to make my paintings into actual wall paper or other surface designs. It's a way to level the hierarchy of fine art over craft," explained artist and designer Annelie McKenzie.
About Annelie McKenzie:
Annelie McKenzie is a contemporary artist and surface designer with a focus on the historic feminine in art. Whether an oil painting or textile pattern, the art is colorful, romantic, well-researched, and a little bit rebellious — think Lisa Frank meets Jane Eyre.
Born in Montreal, Canada, McKenzie earned a Masters of Fine Art from California State University, Long Beach in 2013, and a Bachelors of Fine Art from the University of Calgary in 1997. She has exhibited her work in New York, California, Canada, and overseas. McKenzie currently lives and works in Los Angeles. For more information, please visit AnnelieMckenzie.art.
Contact: Annelie McKenzie
Website: https://www.anneliemckenzie.art
Phone: 562.338.5735
Email: art@anneliemckenzie.art