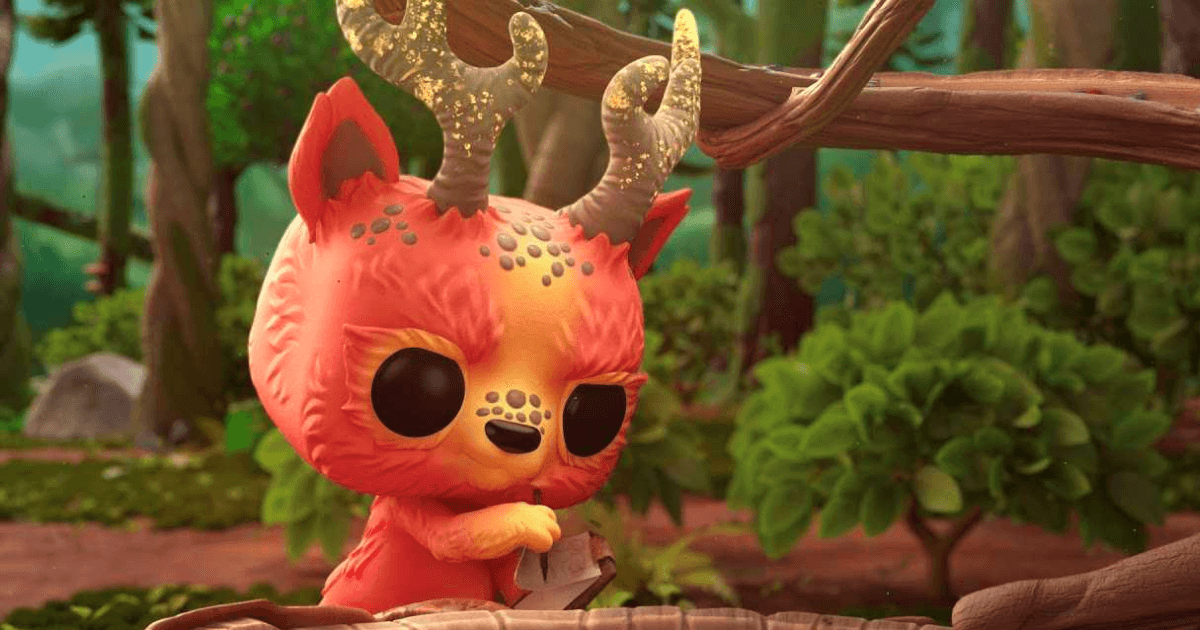 Content in Play with Toy Companies
Toy companies are evolving into full-service firms as they increasingly move beyond the toy aisle into content—be it films, television, digital games, or NFTs.
Hasbro and Mattel have long championed the concept and, more recently, Spin Master has also gotten into the game. But The Chernin Group and former Disney CEO Bob Iger's recent purchase of a 25% ($263 million) stake in Funko underscored further expansion into content as part of toy companies' business strategy moving forward.
While Funko got its start in collectible figures, the company moved into content with its own Wetmore Forest IP and short-form videos developed by the Funko Animation Division (itself created from the 2017 acquisition of animation studio Evil Corp). Fellow toy company Just Play earlier this year hired Stone Newman as chief content officer in unveiling plans for Just Play Entertainment and Gaming. The new division will focus on developing content based on the company's own IPs, including Hairdorables.
In seeking to produce content, most toycos are taking the "capital light" approach used by Mattel and Hasbro, each of whom has partnered with film studios and game developers to create content at a lower cost.
"We have an opportunity to expand our business beyond the toy aisle and that is not to take away from the momentum we see in the toy sector, but will be on top of where we see opportunities to commercialize our brand," Mattel CEO Ynon Kriez said in an interview on CNBC on Tuesday. "With a capital light approach we can operate at scale across multiple projects without being limited or putting our capital in play. Our currency is the IP and the franchise which we bring to the table along with the execution and understanding of the brands."
Mattel's Barbie and Masters of the Universe are being readied for film releases in July 2023 and 2024, respectively, and content plans for Hot Wheels, Rock 'Em, Sock 'Em Robots, and Thomas & Friends have also been announced. The release dates for Hot Wheels and Rock 'Em, Sock 'Em Robots haven't been set and Thomas & Friends: The Movie was slated for this year but has been delayed.
Hasbro, likewise, has been focused on top IPs like G.I. Joe and Transformers when it comes to content efforts. In 2019 it purchased Entertainment One, which gives it access to Peppa Pig, PJ Masks and other properties in addition to a development studio. And Spin Master, which first met success with the preschool brand Paw Patrol, has since expanded with its Toca Boca and Sago Mini digital games. The Sago Mini brand is being developed as the animated series Sago Mini Friends for Apple TV,  based on the mobile app's charcaters. Spin Master anticipates that digital gaming will be 20% of annual revenue within a "few years," CFO Mark Segal said.
"If toy companies are too beholden to any major media company [for licensing] for their content, it's a license that can end," a licensing executive said. "The companies have to take risks and develop IPs, but the question is how much money do they put toward it? It's expensive, but if they can find co-production partners and are willing to give some back-end participation, smaller companies can do it without breaking the bank."
In some cases, the threshold for developing content may be $1 billion in annual toy sales in order to ensure the required funding, Basic Fun president Jay Foreman said. Developing content could be done with just $500 million in annual toy sales, he said, but went on to explain that toycos "need scale to really be a player in entertainment unless you get very lucky."