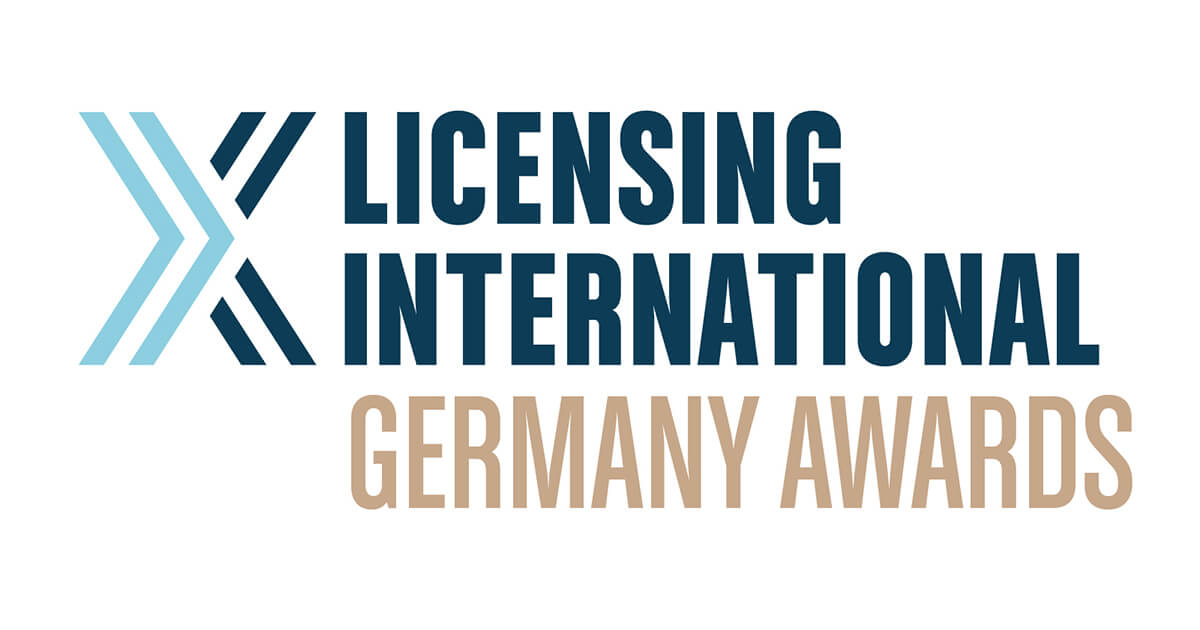 Die Licensing International Germany Awards 2021 – die Nominierten stehen fest!
Liebe Mitglieder,
am 10.10.2021, 24:00 Uhr, war die Deadline für die Einsendung der Stimmzettel zu den Licensing International Germany Awards 2021 – damit stehen nun die Preisträger*innen 2021 fest!
Die Wahlbeteiligung 2021 war sehr hoch und in vielen Kategorien blieb das Rennen bis zur letzten Sekunde spannend. Das zeigt wieder einmal, dass jede Nominierung Gewicht hat und jede Stimme zählt. Direkter und unmittelbarer kann die Beteiligung an solch einem Prozess nicht sein. Ich danke allen, die sich an der Nominierung und der Wahl so proaktiv beteiligt haben.
Ich gratuliere allen Nominierten. Denn die Branche ist der Meinung, dass Sie sich in den letzten Monaten ganz besonders hervorgetan haben. Das alleine ist schon eine bemerkenswerte Auszeichnung, auf die Ihr/Sie stolz sein könnt. Deswegen gibt es hier keine Gewinner oder Verlierer, sondern bemerkenswerte Menschen und Unternehmen, die sich ganz besonders für die Licensingbranche eingesetzt haben. Und damit für uns alle! Grund und Ansporn genug in den nächsten Monaten noch mehr Gas zu geben.
27. Oktober 2021, 13:00 Uhr. Diesen Termin sollten Sie sich vormerken. Denn dann geben wir die Preisträger*innen der Licensing International Germany Awards 2021 online bekannt. Sie finden uns hier, auf XING, Twitter, LinkedIn oder auf Facebook. Und selbstverständlich auch hier auf unserer Website
Peter Hollo
Nominiert für 2021 sind:
Lizenzgeber/Lizenzagentur des Jahres 2021:
KIDDINX Media
Seven.One Licensing
SUPER RTL
TBR – The Brand Residence
Universal Consumer Products
Lizenznehmer des Jahres 2021:
Blue Ocean Entertainment
EMP
Heunec
License Factory
ROFU Kinderland für DTR Woozle Goozle
Lizenzthema des Jahres 2021:
Bibi & Tina
Die Maus
Miraculous – Geschichten von Ladybug und Cat Noir
Paw Patrol
The Masked Singer
Lizenzprodukt des Jahres 2021:
Briefmarke Individuell von DeineBriemarke.de
ELLE Decoration Tapeten-Kollektion "wallpapers with passion" von Erismann
Maus-Geburtstagstorte bei Coppenrath und Wiese
Schuhkollektion Miraculous bei Deichmann
Vodaphone Neo Disney Range
Promotion des Jahres 2021:
McDonald's Happy Meal: Original Schleich Farm World Figuren, CREATA (Germany) GmbH
Ottifanten Sammelfiguren, TCC Deutchland GmbH, EDEKA Minden-Hannover
Peanuts Hundefutter Promotion, Platinum GmbH
SC Johnson Europe, Produkt: WC Ente, in Kooperation mit dem Monsterchen von The Masked Singer
Original Schmidt Spiele, mit deinen Lieblingshelden im McDonald's Happy Meal, CREATA (Germany) GmbH
Sport & Fitness mit FIT FOR FUN® und Lidl
YAKARI Direct-to-Retail, Tchibo
Handelspartner des Jahres 2021:
EMP
LIDL
Müller
Penny
ROFU Kinderland
Sports Brand des Jahres 2021:
Adidas
FIT FOR FUN®
Head Sport GmbH
NERF
Puma SE
Digital Brand des Jahres 2021:
Among Us
Chefclub
Pamela Reif
Corporate/Lifestyle/Vip Brand des Jahres 2021:
Barbie
Capital Bra
Head Sport GmbH
Peanuts Worldwide LLC
Smiley
Newcomer des Jahres 2021:
Dot on GmbH
happybrush
St. Kilian Distillers
Stampit.de
The World of ZAG-Kids and Family Media Company
Lifetime Achievement Award 2021 und Licensing Industry Award 2021:
Der Lifetime Achievement Award 2021 wird auch dieses Jahr an eine Persönlichkeit verliehen, die sich im Laufe ihres beruflichen Lebens besonders um die Lizenzbranche in Deutschland verdient gemacht hat.
Der Licensing Industry Award 2021 ehrt Unternehmen, welche die letzten Jahrzehnte des Licensings in Deutschland begleitet und maßgeblich geprägt haben. Ganz besondere, herausragende und besonders erwähnenswerte Unternehmen, die in der Licensing Branche Maßstäbe gesetzt und diese nachhaltig mitgeformt haben.
Sonderpreis 2021: Sustainability in Licensing
Dieser Sonderpreis zeichnet Unternehmen aus, die sich um das Thema Sustainability im Licensing besonders verdient gemacht haben. Unternehmen mit echtem Engagement und besonderen Projekten dazu.