Drive-Ins Aren't Just for Movies Anymore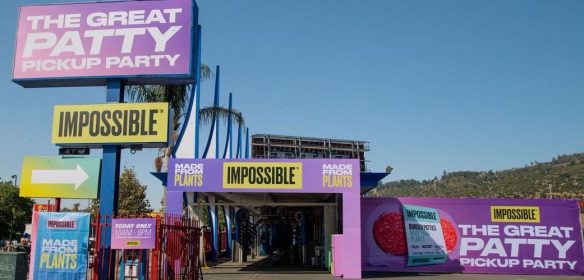 With the current pandemic putting the kibosh on in-person gatherings of all sizes, marketers, content creators and brands have had to get creative to find ways to engage with consumers. The result has been the revival of a format that was almost extinct – the drive-in.
A wide range of organizations from retailers to food brands are turning to improvised drive-ins – and drive-thrus – to get facetime with consumers when other kinds of experiential activations aren't possible.
The Rise of the Drive-In
Pre-pandemic estimates had put the number of remaining drive-ins across the whole of the US at just a little over 300. Enter COVID, which has ushered in a reversal no one could have seen coming, as traditional movie theaters struggle to keep their doors open and the drive-in becomes the distribution platform of choice for everything from film festivals to tentpole releases. At the traditional kick-off to summer blockbuster season in May, just 320 theaters were open across the U.S., and half of those were drive-ins.
The In-Car Experience
Of course, movie screenings weren't the only events that fell by the wayside this summer – pop-ups and other experiential activations that would normally populate the season were almost non-existent. Here are few examples of companies creating car-centric experiences to continue engaging with consumers in the midst of COVID.
The Takeaway
As the holidays approach and with social interaction looking like it will be limited for some time still, we expect to see brands get more and more creative with automobile-based experiential solutions.