DTC Gains Ground with Vendors, But Presents Challenges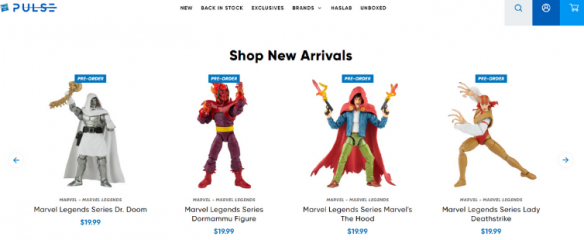 Is Under Armour's decision to trim about 2,000-3,000 stores from distribution this year as more of its business shifts to direct-to-consumer (DTC) a sign of the times?
With many people homebound for much of the past year, there's been a notable uptick in DTC sales by manufacturers. It's a trend, that, while small by traditional wholesale standards, potentially generates better gross margins and creates a direct relationship with (and data about) consumers that can generate new proprietary insights into new opportunities.
Decisions
Yet whether DTC works for a brand, to a large extent, hinges on their cachet with consumers, and their ability to reorient at least part of their efforts to such things as drop-shipping to consumers, or to outsource DTC operations to a third-party operator.
While brands like Coach, Adidas, Nike, Under Armour, Levi's and others are well-known and a relatively easy sale for DTC, it can be more challenging for licensees, many of whom may have names carrying little weight with consumers.
Big brands grow the business
On the branded side, Levi's sales through its DTC sites surged 34% in the fourth quarter, doubling from a year ago to 8% of total revenue ($111.2 million) with a goal having it reach 17% by 2030, CEO Chip Bergh told analysts recently. And Levi's ecommerce business – its own and through retailers (the latter accounting for 23% of fourth quarter revenue ($319.7 million), up from 15% a year ago) – enabled the company to "recapture" about half the sales lost to the closing last year of brick and mortar stores, Bergh said.
At Levi's rival Kontoor Brands (Lee, Wrangler), DTC was 11% of third quarter revenue ($64.1 million), up from 8% a year earlier, CEO Scott Baxter said. And sales at Wrangler.com and Lee.com rose 38% and 27% respectively in the fourth quarter. That was as overall global Wrangler and Lee revenue, which included wholesale, declined 6% and 8%, respectively, Bergh said. DTC accounted for about 35% of Nike's revenue in the  fiscal year revenue ended last June ($13 billion), a figure that also includes its stores and isn't broken out separately for ecommerce.
"We're thinking and acting DTC-first, as we accelerate our investments in our own retail stores and e-commerce businesses," said Bergh, whose company operates 1,042 Levi's stores. "DTC provides us the forum to demonstrate the strength of the brand and showcase our category expansion. But physical stores are and will continue to be an important part of our business. They're experiential and help us to connect and engage with the consumer and build brand equity."
Issues for smaller companies
Yet building the brand equity needed for DTC, if it can be achieved, is a more difficult task for many licensees, whose brand typically plays a supporting role to Spider-Man, Superman or Batman. One supplier of licensed appliances says ecommerce represents about a third of its annual revenue, with DTC accounting for about 80% of that figure. Much of the DTC business is driven by using social media's viral nature and not "putting out a call to action to buy, but rather a smile on a face," the licensee executive said.
Aside from the nature of the brands, a move to create or beef up DTC calls for an operational investment. There is a sizeable investment required both financially and in know-how to establishing a DTC business. For example, Trevco dropped its wholesale business and the 25% of annual revenue it provided, last spring to focus solely on "innovating fan-driven ecommerce," says Trevco CEO Trevor George. As part of that effort, Trevco opened a 50,000-sq.-ft manufacturing and print-on-demand facility late last year in West Valley, Utah to serve west coast customers and is hiring 100 employees.  And it retrained some employees dedicated to the wholesale business for new roles and disbanded a sales rep network.
Shifting investments
"There is the idea that if you just reposition the money [used for wholesale] to ecommerce, the upside would be greater than where you are now," says George. "That's a risky proposition because it's not easy for business owners to make those pivotal changes, but we leaned in. It was a little easier for us to make that transition" to an all-ecommerce business because "we did it when stores were closed by the pandemic. But it was another 2-4 weeks" before the new business model took full effect.  It was a really scary moment."
But such changes may depend on the category. "Pop culture licensing is such an impulse business and very much what you are into at that minute and what catches your eye," says Mad Engine Chief Merchandising Officer Dean Allen, whose company operates DTC sites for its Neff headwear and LRG Clothing brands, but focuses on its wholesale business. "Ecommerce can be where you go when you know exactly what you want. You don't go there to peruse and look around like you would in a store. And that makes it harder to establish a DTC brand in some licensed categories."
But it's a business that brings suppliers closer to consumers, which has extra value beyond the immediate sale. While Hasbro's Pulse DTC accounts for a small of its total revenue, it allows for "unmatched connections with the important fan community," CEO Brian Goldner told analysts recently.
Similarly, DTC accounts for a "small portion" of Bioworld's annual sales, but can have outsized influence given the "insight it provides" into consumer trends and a licensed property's popularity, says Director of Marketing Jason Mayes. "The insight it [DTC] provides is industry-leading relative to our wholesale customers of all sizes," says Mayes.
One other "relationship" that's important to consider: the one between manufacturers and retailers, who may not be wild about their suppliers competing directly for their customers. To resolve the issue, some vendors stick to specific items or protected sub-brands for their DTC businesses.
"There are plenty of reasons for major retailers to have an exclusive product that make it a reason to buy a brand," says Uncanny Brands CEO Matthew Hoffman. "You have to figure out a segmentation business where you pick your spots with a brand, but also figure out how to bring value to retailers with something special."