Explore New Countries, Brands and Expanded International Pavilions at Licensing Expo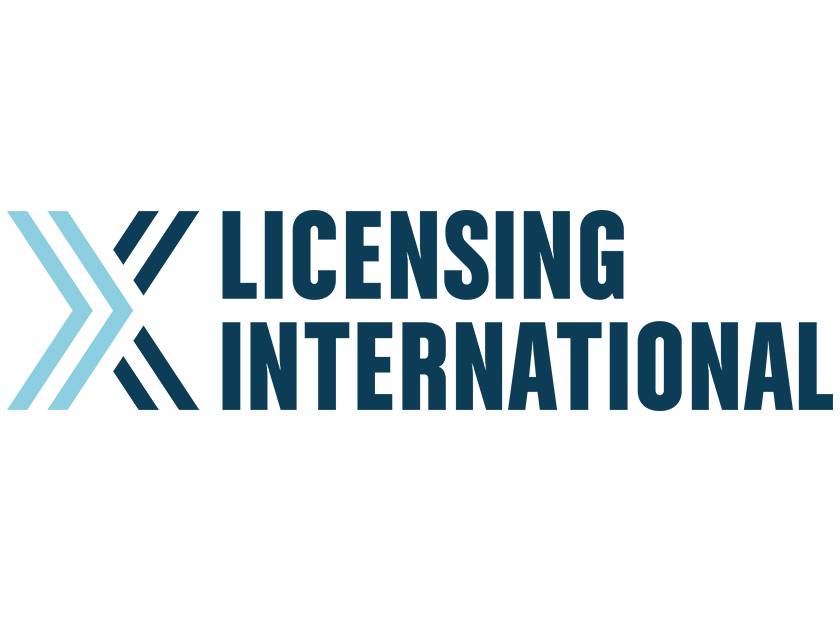 Explore New Countries, Brands and Expanded International Pavilions
at Licensing Expo
Santa Monica, Calif. (June 9, 2016) – Licensing Expo, the world's largest and most influential licensing industry event, is pleased to welcome new International Pavilions and increased representation from countries including Brazil, China, El Salvador, Korea, Malaysia, Mexico and Taiwan to the 2016 show. These exhibitors join a growing list of more than 35 countries and 700 international brands that are significantly expanding their footprint at this year's Licensing Expo. Produced by UBM and sponsored by the International Licensing Industry Merchandisers' Association (LIMA), Licensing Expo takes place June 21-23 at the Mandalay Bay Convention Center in Las Vegas, NV.
Licensing Expo's seven International Pavilions serve as commercial centers for each country and offer a full range of licensing activity. Each dedicated space features brands from that region looking to license and resources for licensors looking to bring their brand into that country.
Jessica Blue, Senior Vice President, Licensing, UBM Americas: "As the global meeting place for the licensing industry, Licensing Expo is pleased to welcome new and expanded International Pavilions to the 2016 show. International participation is a key focus of the Expo with one-third of last year's attendees traveling in from outside the U.S. With an expanded international presence on the show floor, Licensing Expo is committed to delivering a truly global experience for both exhibitors and attendees."
The newly added China Pavilion features key brands from animation, comics and gaming (ACG) and includes characters such as: Boonie Bears, Dragmon, Chicken Stew, Brainy Bubbly Bug Buddies, Kung Fu Masters of the Zodiac and Ali the Fox, which is celebrating its 10th anniversary. The China Pavilion will host an opening ceremony on the first day of Licensing Expo on June 21st at 9:30am (booth #N236) to commemorate its first year at the show and the important brands represented within the Pavilion.
Mr. Tuo Zuhai, Chairman of China ACG Group, China Pavilion/China ACG Group: "The China Pavilion is organized by China ACG Group and operated by ACG-IP Trading Centre. The pavilion focuses on enhancing the value of famous Chinese ACG original brands and characters in the international market. With an on-site team in place to assist, the China Pavilion staff will provide consultation at Licensing Expo for exhibitors and attendees who are interested in learning more about the growing licensing opportunities in China."
New International Pavilions also include the Malaysia Pavilion hosted by Malaysia Digital Economy Corporation (MDEC). The Malaysia Pavilion will feature brands and characters including ABC Monsters, Chuck Chicken, Ejen Ali, Happy Together, Harry and Bunnie, Kobushi, Kuu Kuu Harajuku and Mia, among other favorites.
The new El Salvador Pavilion will include exhibitors from various product categories such as agents; non-profit companies; characters; digital content; toys and games from Proesa, a leading institution for exports; investment promotion; and public-private partnerships in El Salvador.
Also new to the 2016 exhibitor lineup is the Taiwan Pavilion, which will feature companies and brands such as Fourideal Tech. Ltd. And Sound Team Enterprise Co., Ltd., among others.
Returning International Pavilions for the 2016 Expo include the Korea Pavilion, which features 12 top companies from the country and includes brands such as Boing the Play Ranger; Bolts and Blip; Bubble Bubble Marin; Cuby Zoo; Dibo the gift dragon; Iron Kid; Robocar POLI; Spark and T-Buster.
Also returning is the Mexican Pavilion, which will add several exciting new exhibitors to its lineup including Alegretto; Club Santos Laguna; The Brand Licensing Entertainment; Tycoon Enterprises, S.A. de C.V. and Versalicensing, S.A. de C.V., among others.
Exhibiting on the show floor as Brazilian Brands, ABRAL returns to Licensing Expo with consumer favorites including: Sport Club Corinthians Paulista, FICO, Kasmanas, Redibra, Red Nose and many more.
For 36 years, Licensing Expo has connected the world's most influential entertainment, character, fashion, art and corporate brand owners and agents with consumer goods manufacturers, licensees and retailers. International and domestic attendees come to spot trends, build strategic partnerships and secure promotional tie-ins. Millions of products across the world started life as a conversation at Licensing Expo, and this is where brand owners, licensees and retailers find the right partners to expand their businesses and create relationships. Complimentary registration for the event is available at: www.licensingexpo.com/registerhere
###
Media Contact: Jannelle Grigsby, media@licensingexpo.com +1 310 857 9020
Press Materials: http://www.licensingexpo.com/licensing-expo/content/press-1
About Licensing Expo (www.licensingexpo.com)
Now in its 36th year, Licensing Expo is the world's largest and most influential annual trade show dedicated to licensing and brand extension. The show floor is merchandised into three zones: Characters and Entertainment; Art and Design; and Brands and Agents. More than 16,150 retailers, licensees, manufacturers, distributors and licensing agents attend the Expo from more than 90 countries. Licensing Expo is owned and organized by UBM Americas and is sponsored by the International Licensing Industry Merchandisers' Association (LIMA). UBM Americas also owns and operates License! Global magazine and Brand Licensing Europe.
About UBM Americas
UBM Americas, a part of UBM plc, is the largest business-to-business events and trade show organizer in the U.S. Through a range of aligned interactive physical and digital environments, UBM Americas increases business effectiveness for both customers and audiences by cultivating meaningful experiences, knowledge and connections. UBM Americas has offices spanning North and South America, and serves a variety of specialist industries with dedicated events and marketing services covering everything from fashion, tech and life sciences to advanced manufacturing, cruise shipping, specialty chemicals, powersports and automotive, concrete, hospitality, cargo transportation and more. For more information, visit: www.ubmamericas.com.