Fast Food Fashion Plays Proliferate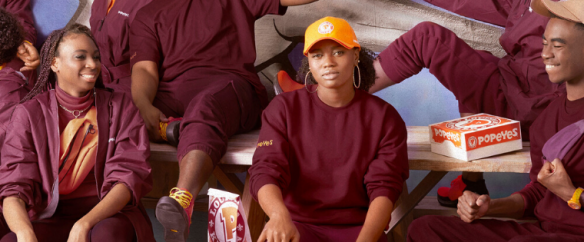 Fast food fashion plays — designed to be viral clickbait that elevate brand above the rest of the crowd — have only picked up speed since we wrote about their lifestylization (is that a word?!) a mere two months after we noted how these efforts have been proliferating across multiple categories.
For example, the Kentucky Fried Chicken (KFC) x Crocs Bucket Clog debuted during New York Fashion Week, further expanding the Colonel's merch efforts that range from streetwear and edible nail polish to holiday-targeted fire logs. Also on the guilty-pleasure fashion front: to highlight the new Sprite Ginger flavor, streetwear designer Jeff Staple (who already sells other Sprite fashion) mentored nine young creators to develop the Ginger Collection of apparel.
For the most part, these kinds of fashion extensions are limited edition runs sold mainly online; the KFC/Crocs collaboration is available through crocs.com. But the Ginger Collection will be available this week both online and through the brick-and-mortar store Ever Butter New York, which already sells Staples' non-Spite streetwear. The limited-edition nature of the collection tends to drive brand fans to a fever pitch and the items typically sell out quickly.
Among the developments we've noted:
Popeyes earlier this month started selling its uniforms after pop star Beyonce unveiled her Ivy Park collection through adidas, that bears a remarkable resemblance to the aforementioned uniforms. The chain launched the collection from the That Look From Popeyes online shop and sold out within a day.
Papa John's piqued the interest of its "Papa-Heads" fans with something far removed from a new topping. It used an Instagram post to unveil a hat adorned with a logo featuring a container of its iconic garlic sauce.
In-N-Out Burger unveiled its own shoe design last month – a slip-on sneaker with palm trees and red and white design. The shoes were promoted as a Valentine's Day gift, but quickly sold out after launch on Jan. 30 and won't be available again until May.